Driverless trucking approved in Louisiana
The technology for autonomous trucking isn't expected for some years, but lawmakers said they wanted to encourage the industry's growth in their state.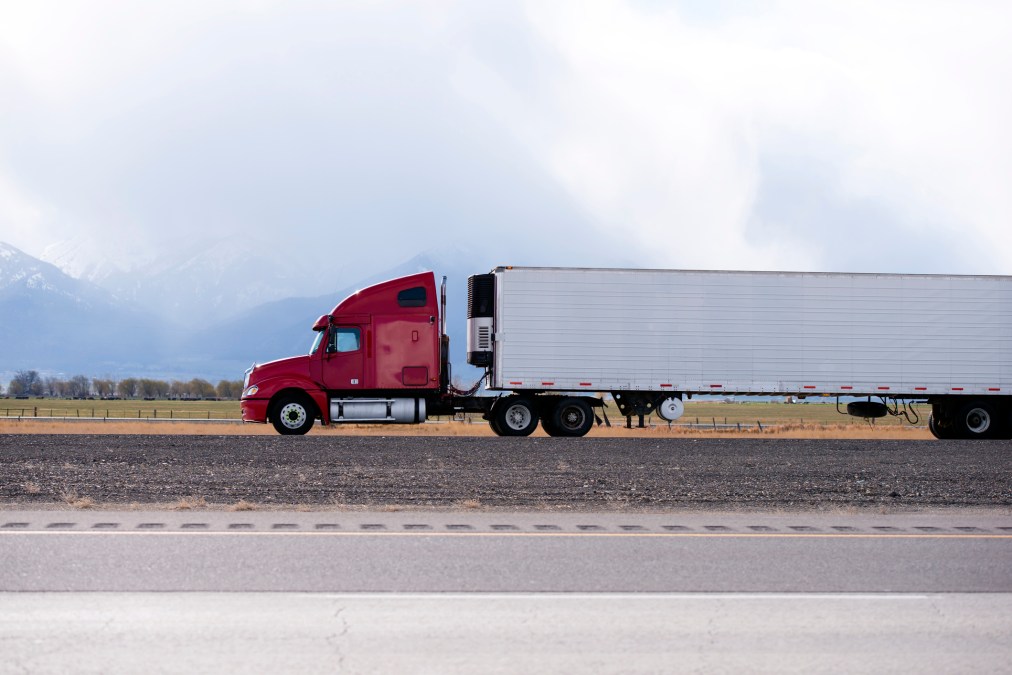 Louisiana will soon permit autonomous semitrailer trucks on its public roads, following a bill that Gov. John Bel Edwards signed last month. It's one of the first laws in any state to regulate self-driving commercial motor vehicles, a technology that is expected to upend the U.S. trucking industry within the next decade.
Under the law, autonomous trucks are permitted statewide, provided they can follow all federal and state traffic laws, have a minimum liability coverage of two million dollars, and are properly registered. The same restrictions will apply to driverless trucks that are operated remotely.
These rules go into effect on August 1 — though according to industry reports, fully autonomous trucks aren't likely to be deployed for commercial use for at least eight years.
Lawmakers say the regulation was enacted early because they want to get ahead of the technology and encourage its growth in Louisiana. The House voted unanimously to pass the legislation on June 4.
Louisiana has had its sights on autonomous motor vehicle technology for years. In 2014, the state legislature requested a study on self-driving vehicles. The subsequent 2016 report from Louisiana State University provided the foundation for the Louisiana's accommodating approach towards the technology.
"The general consensus is to place as little restriction and regulation on the development of autonomous vehicles as possible at the moment so that innovation is inhibited as little as possible," the report concluded, though it recommended prohibiting public use of the technology until it had advanced further.
In 2018, Louisiana passed a bill that authorized "platooning," or the use of electronic coupling to allow several trucks to drive in sync at close distances. Platooning, which is still being tested for commercial use, only makes trucks semi-autonomous, as vehicles in a platoon will mimic their leading vehicle, operated by a driver.
The latest law is the first to sanction the deployment of fully autonomous vehicles in the state, and it brings Louisiana into the ranks of states that have approved the use of fully autonomous vehicles on public roads, in the absence of federal regulation. According to the National Conference of State Legislatures, nine other states have passed laws that allow public use of driverless technology, most recently in Utah and Alabama. Twenty-six additional states have put forward regulation for self-driving vehicles, either through legislation or by executive order.
None of these laws, however, deal strictly with fully autonomous trucks, though a McKinsey report last year projected that driverless trucks, which it called "disruption on wheels," will be on highways by 2027.
There are 5,800 companies and nearly 90,000 employees in Louisiana's trucking industry, according to Louisiana Motor Transport Association statistics. A rise in autonomous trucking would likely cause huge shifts across the industry — but not until the technology catches up to the regulation.