California Gov. Newsom vetoes bill limiting autonomous trucks
The veto is a win for AV companies and California chambers of commerce, which argued the bill would have stifled innovation and the economy.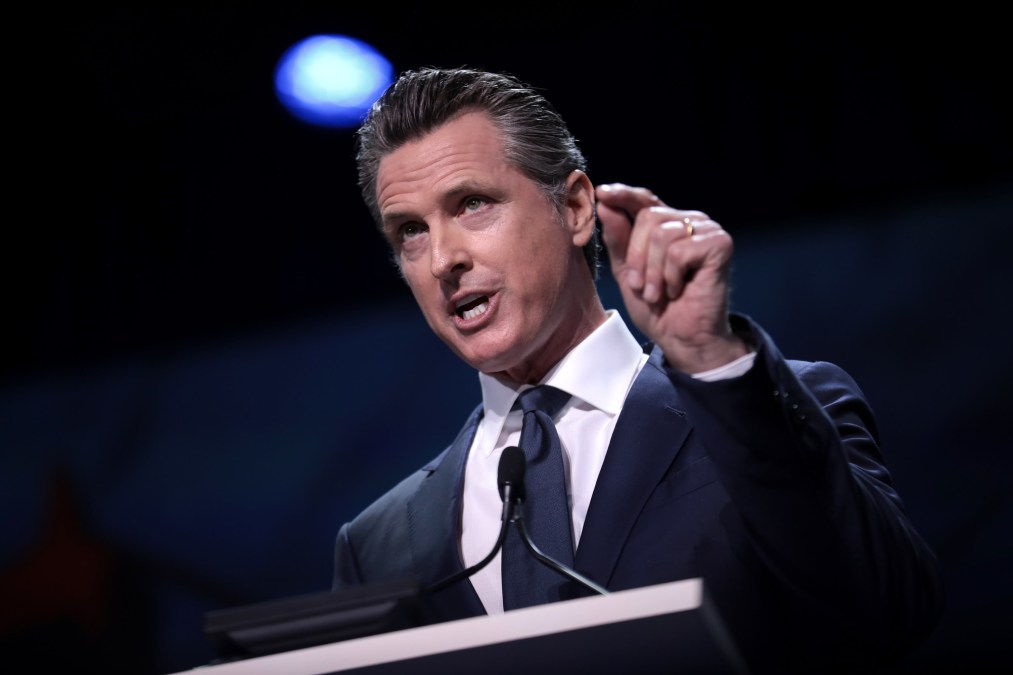 California Gov. Gavin Newsom vetoed a bill Friday evening that would have required a human safety operator to be present any time a self-driving truck operated on public roads in the state.
Newsom's rejection was not a surprise after one of his top business officials and many autonomous vehicle companies publicly opposed the bill, arguing the pause would limit supply chain innovation.
"Assembly Bill 316 is unnecessary for the regulation and oversight of heavy-duty autonomous vehicle technology in California, as existing law provides sufficient authority to create the appropriate regulatory framework," Newsom wrote in his veto message.
Assembly member Cecilia Aguiar-Curry introduced the bill with the California Senate in January, passing the bill in mid-September. The bill would have effectively banned autonomous heavy-duty trucks from operating in the way they were designed.
Newsom said in his letter that he trusts the Department of Motor Vehicles to monitor the testing and operations of AVs on California roads, suspending or revoking permits as necessary to protect the public's safety. The California DMV prohibits autonomous vehicles weighing more than 10,000 pounds from operating on state roadways.
"Considering the longstanding commitment of my Administration to addressing the present and future challenges for work and workers in California, and the existing regulatory framework that presently and sufficiently governs this particular technology, this bill is not needed at this time. For these reasons, I cannot sign this bill," Newsom wrote in his veto.
Though California has some of the strictest autonomous vehicle regulations in the nation — companies like Waymo and Cruise must go through rounds of permits to test and deploy in the state – organized labor groups like the International Brotherhood of Teamsters supported the legislation, citing job loss fears for truck drivers nationwide.
Newsom said in his veto message he's directing the Labor and Workforce Development Agency to lead a stakeholder process next year to review and develop recommendations to mitigate the potential employment impact of autonomous trucks.