Detroit kicks off Ford-backed transportation challenge
Before individuals and community groups can begin submitting solutions, the city first wants to hear residents' biggest transportation challenges to nail down a focus of the competition.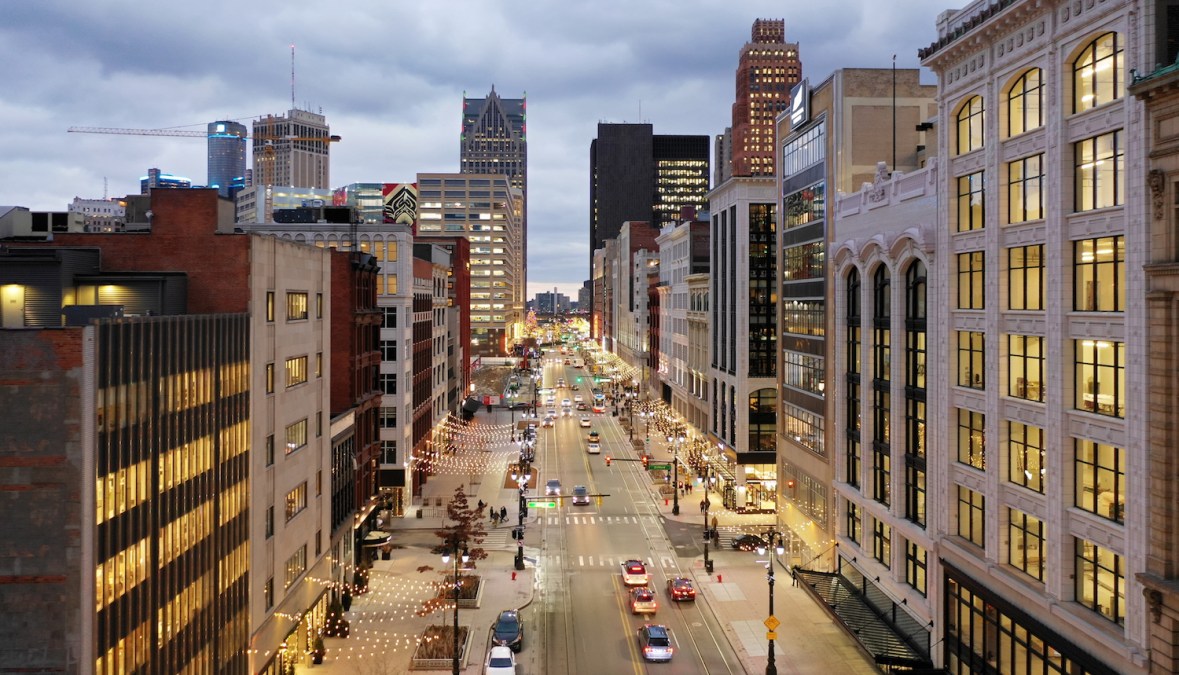 The city of Detroit has announced it's co-sponsoring an eight-month long competition that will reward residents or community groups that submit technology-based ideas about how to improve Detroit's transportation.
The competition, called the City:One Michigan Central Station Challenge, was announced by the city on Thursday through partnerships with the automaker Ford and PlanetM, the mobility arm of the Michigan Economic Development corporation. The goal is to crowdsource solutions that will help residents access daily services and move easily between train stations throughout the city.
"We have an opportunity, and a responsibility, to advance our state's technology and automotive landscape in a way that also makes communities safer, greener and more productive," said Michigan Lt. Gov. Garlin Gilchrist in a written statement.
Detroit has invested heavily in transportation technology over the last few years. Last June, officials announced that a partnership with the traffic technology company Miovision had outfitted half of the city's intersections with hardware that analyzes traffic patterns and pedestrian movement, which the city said reduced travel times by at least 30 percent.
Through the new competition, residents and groups with ideas are encouraged to sign up for sessions to brainstorm more mobility ideas. Ford, along with other partners that include AT&T, Dell Technologies and Microsoft, will use the feedback to further refine what problems the challenge should examine.
Starting on August 28, participants can begin to submit solutions to the challenge. The submissions will be reviewed in October by a committee of city officials, community stakeholders and corporate collaborators that will award $250,000 in prize money and $78,000 in stipends to 12 finalists.
PlanetM will provide $100,000 in funding for the challenge. It's unclear how much Ford will invest, but the challenge will take place in tandem with the automaker's renovation of the city's former train depot, Michigan Central Station. Ford bought the decrepit, but formerly bustling 600,000 square-foot train depot last May for just $90 million.
At that time, the Dearborn-based automaker also announced that it would put $740 million into revitalizing and renovating the station and the surrounding neighborhood, which it calls its Corktown Campus. It remains unclear if Amtrak — which stopped service in the city in 1988 — will return, even as Ford begins its second phase of renovations this summer.
Last year, Ford led similar challenges under its City:One brand in Pittsburgh, Miami-Dade County, Florida, and Grand Rapids, Michigan. This year, Detroit's program will be paralleled by competitions in Indianapolis and Mexico City.