D.C. hires first chief data officer to overhaul policies, improve info sharing
Barney Krucoff is rejoining the city's IT shop, this time with an eye on developing a comprehensive data policy for the nation's capital.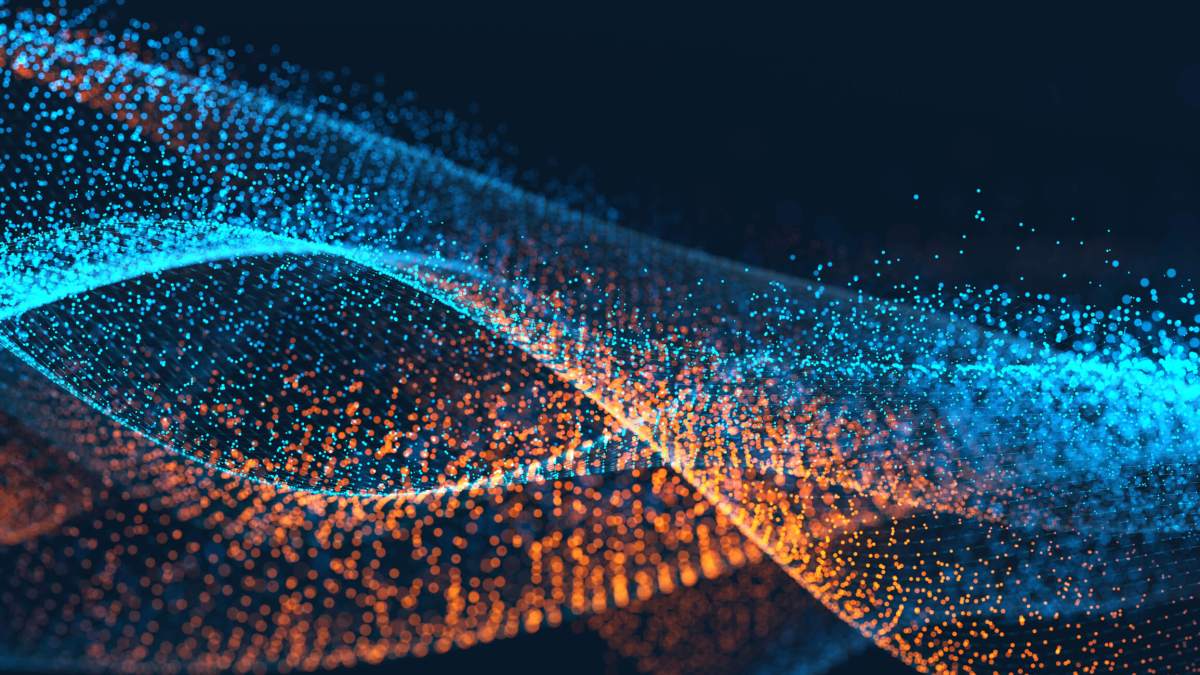 Washington, D.C., now has its first chief data officer, with Chief Technology Officer Archana Vemulapalli tapping a veteran of the District's IT shop to lead an overhaul of the city's data practices.
Barney Krucoff is rejoining the city's Office of the CTO after several years working in Maryland's IT department, with an eye on using his experience with the D.C. government to help craft a new data policy for the nation's capital.
"I told Archana in my interview, I'm six to 12 months ahead of anybody else, and I guess she bought it," Krucoff told StateScoop. "But I really do believe it's true, I know the names of the agencies, I know what a lot of the roles are, I know many of the people. One disadvantage is I recognize a lot of people whose name I should know and have forgotten and they recognize me, but it's tremendously helpful to understand how a place works and to come into that."
Indeed, in his first time around with D.C. as the city's geographic information officer from 2004 to 2011, Krucoff got to understand the vagaries of the city's unique IT setup, and he said he "was glad to have the opportunity to come back."
"D.C.'s got some special stuff when it comes to IT," Krucoff said. "The fact that you're the city, the state and the county is good, the fact that the technology infrastructure here is pretty integrated between departments is great, it's less siloed than many places, newer than many places. So it's a fun place to be."
Accordingly, when Krucoff saw that Vemulapalli was looking for a CDO, he jumped at the chance to apply.
He'd been working as Maryland's geographic information officer since leaving the District, but he was let go in March — which he said happened after he expressed support for the state's single-source contract with the GIS software provider Esri, an agreement that came under fire following revelations that former Gov. Martin O'Malley accepted $148,000 to give speeches promoting the company. But he said he took heart that the D.C. CDO role "matched my resume very closely," and pitched Vemulapalli on how he hoped to use his GIS experience to inform his time managing the city's data.
"The job of geographic information officer is gathering data from many places and making it centrally available, knowing what needs to be secure, what needs to be public, and that, I think, is a good model for CDOs generally," Krucoff said. "In the geospatial world, the data was very, very expensive for a long time. It's been falling in price, but we developed a data-sharing culture across agencies, across governments, just because we couldn't afford to do anything else. And I think that culture lends itself to other types of data sets now, and it's more appreciated now more than ever before, so I think it's a good background to have."
[Read more: New D.C. CTO details move to public sector, district's open data future]
The CTO agreed, hiring Krucoff to help the District work with its varied types of data.
Specifically, Krucoff plans to think about the data the city releases to the public. When Mayor Muriel Bowser hired Vemulapalli in January, she also unveiled a new open data policy and invited public comment on it through an online platform powered by the nonprofit OpenGov Foundation, and Krucoff plans to build on those initial efforts moving forward.
However, he's also planning to pivot the city's focus toward developing a broader data policy instead of just detailing an open data strategy.
"We're going to call the new one a data policy, not an open data policy, so already, that's a big change," Krucoff said. "So I've been working on a new mayor's order that tries to be a comprehensive data policy. It's not approved yet, but I'm hopeful that by the end of September we've got it on the books."
But he said he is incorporating the initial feedback on the open data policy into that effort, as well as holding his own meetings with people around the city.
"There are constituents out there for privacy, I've met with agencies out there who are very concerned with victims rights, maybe they're out there dealing with victims of domestic violence, and their biggest fear is we let too much data go," Krucoff said. "And there's other groups out there, open data advocates, and their biggest fear is we lock it up too much, so there's a gauntlet to run between the two to get it right.
Yet Krucoff also said he needs to put just as much of a focus on changing how the city's agencies share data and manage sensitive information while doing so.
"To me, that's actually the bigger, more complicated part of the job than the public data," Krucoff said. "D.C. has a strong tradition in public data, I think we do it very well, though I think there's much more we can add, but we're not as strong, in my opinion, in moving secure data inside."
Specifically, he thinks standardizing some of the data tools the city uses (particularly around business intelligence) can smooth that process.
"We have every tool imaginable, we've got them all," Krucoff said. "But we need to have training around the tools we select, service-oriented architecture that can deliver the right data to the right people and not to the wrong people within the government."
He's also planning on setting up an "interagency committee of data analysts" to start meeting regularly and puzzling through some of these data-related issues.
Krucoff is aware that tackling all those initiatives is an ambitious undertaking, but he also feels ready to kick them off in earnest.
"I'm excited to come to work," Krucoff said. "I just feel very much welcomed back. I'm a little worried about the level of expectations, but in general, I'm excited to get going."