Cybersecurity tops NASCIO's 2015 federal advocacy priorities
The group for state IT executives said it is focused on ensuring that states have access to talented cybersecurity professionals and advanced cybersecurity tools.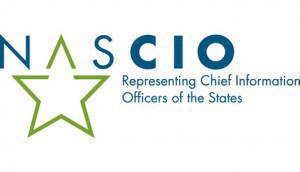 Cybersecurity once again tops the list of federal advocacy priorities for the National Association of State Chief Information Officers, according to a release Thursday.
"Cybersecurity is a critical concern and priority for state CIOs," NASCIO president Stuart Davis, Ohio's chief information officer, said in a release. "Our nation must do more to combat the asymmetrical, sophisticated threats our government networks face on a daily basis."
In particular, the organization for state IT executives is looking for the federal government to offer more resources, bolster collaboration and increase information sharing to help create a coordinated cyber threat response. NASCIO also looks to the federal government to ensure that states have access to advanced cybersecurity tools and qualified professionals to fight cyber intrusions at the state level.
In a fact sheet on its website, the association calls for Congress to act on legislation that gives incentives for cyber information sharing and promotes a skilled workforce to maintain secure information technology systems. Even with the passage of the Federal Information Security Modernization Act in the last days of the 113th Congress, NASCIO also called on Congress and the Obama administration to reform how the legislation applies to states.
"As part of the nation's critical infrastructure, the state government IT sector demands the attention, prioritization and investments necessary to prevent the disruption of services and ensure continuity of government," NASCIO said in the fact sheet. "States are protecting federal programs they administer while safeguarding sensitive information and supporting mission-critical homeland security activities."
Despite increases in state cybersecurity budgets, funding still falls short of the need, NASCIO said.
"Without further action from across the federal government, our nation will continue to lack the level of federal and state investment required to reduce risk from cyber threats and ensure the safety of our citizens," NASCIO said in the fact sheet. "Collaboration has begun, but must be matured and formalized. Specific and dedicated federal cybersecurity funding that does not compete with more tangible physical security requirements or citizen-directed grant programs is needed."
According to the release, the priority goals are selected by the executive committee, and are based on the policy priorities of state CIOs and the potential to work with federal lawmakers.
In addition to cybersecurity, NASCIO also will focus on working with the federal government to update "outdated" regulations that affect state IT, the release said. According to the association, federal agency rules sometimes limit the ability of states to "promote shared solutions and integrated channels of services."
With a lack of shared solutions between federal and state governments, citizens end up paying for duplicative and less efficient services, NASCIO said in the release.
"As technology evolves and increasingly integrates itself into how government interacts with the public and does business, we naturally need to update federal laws and programs to reflect that reality," Mitch Herckis, NASCIO's director of government affairs, said in the release. "NASCIO's goal is to work with our federal partners to secure public networks and build information technology solutions that best serve citizens."
NASCIO also plans to work with the federal government in 2015 to build a sustainable nationwide public safety network through the First Responder Network Authority, or FirstNet, and to collaborate with the federal government on broadband and telecommunications.