CU Denver formalizes partnership with Colorado Smart Cities Alliance
The University of Colorado Denver announced an expansion of its partnership with the Colorado Smart Cities Alliance to study "smart city" technologies.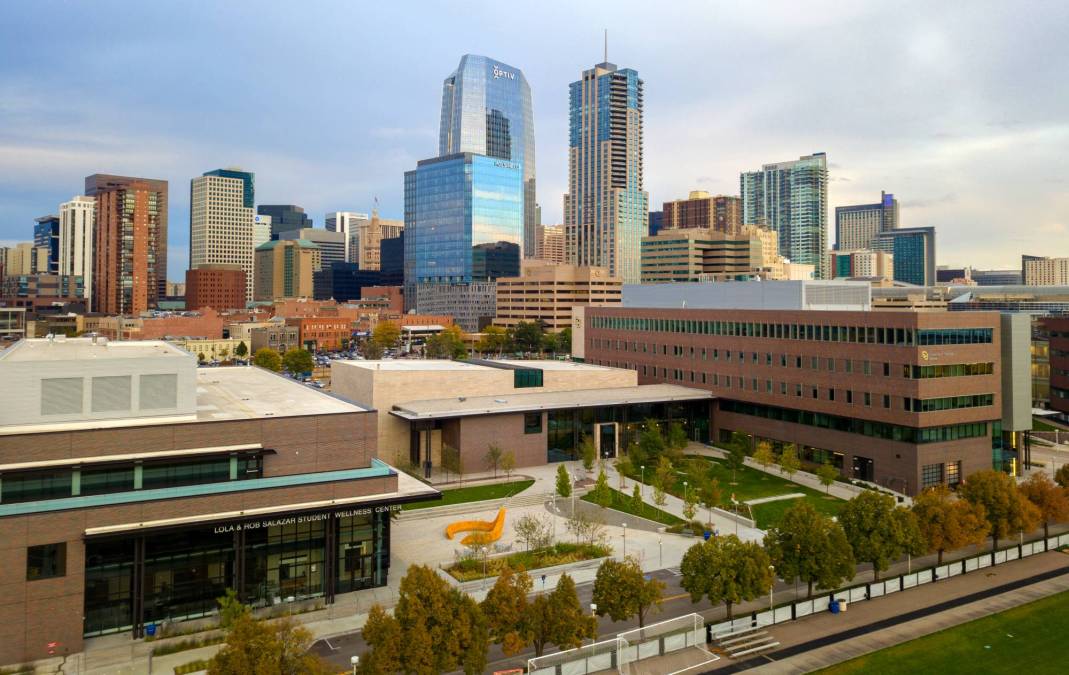 Researchers at the University of Colorado Denver formalized a partnership with a Colorado smart cities group this week to continue studying how technology can improve transportation, energy consumption and the environment.
The university, which is Colorado's only public urban-research university, will open its campus to researchers and members of the nonprofit Colorado Smart Cities Alliance, a statewide group of businesses, higher education institutions and state and local government agencies. The alliance, formed in 2017 as a part of a Denver-based economic development initiative, supports testing and scaling "smart city" projects in Colorado, including sensors that monitor air quality, data-sharing agreements and electric vehicle charging stations. CU Denver has already contributed to several projects facilitated by the alliance over the past three years, but university leaders said the new partnership will enable more students and faculty to participate in research.
The partnership will enable Alliance members — cities like Denver, Aspen, Boulder and Fort Collins, as well as dozens of technology companies — to understand internet-connected technologies and software applications "with an informed, neutral, academic perspective that government and business cannot bring on their own," Tyler Svitak, executive director of the alliance, said in a press release.
CU Denver already works with some private-sector members of the alliance — such as Trimble, a California software company that has its name on a CU Denver technology lab and a scholarship fund. But the university also plans to become an "anchor institution" for innovation in Denver and will need all the help it can get, said Nolbert Chavez, the executive director of CU Denver's CityCenter, a lab on campus that connects faculty experts with civic and business leaders.
"The world is urbanizing quickly, and in some cases, faster than the infrastructure can accommodate," Chavez said in the press release. "With 70% of the population projected to live in an urban setting by the year 2050, cities are primed to lead the charge on smart technology to enhance our way of life."
CU Denver was also named a winner in a competition held earlier this year by the alliance that sought out low-cost technology-based solutions for issues related to pandemic recovery, including transportation, broadband access and housing.