Now 10 years old, Code for America hopes for government to walk alone
After a decade of challenging conventional wisdom, now-former CEO Jen Pahlka says more calls for change will begin cropping up from within government itself.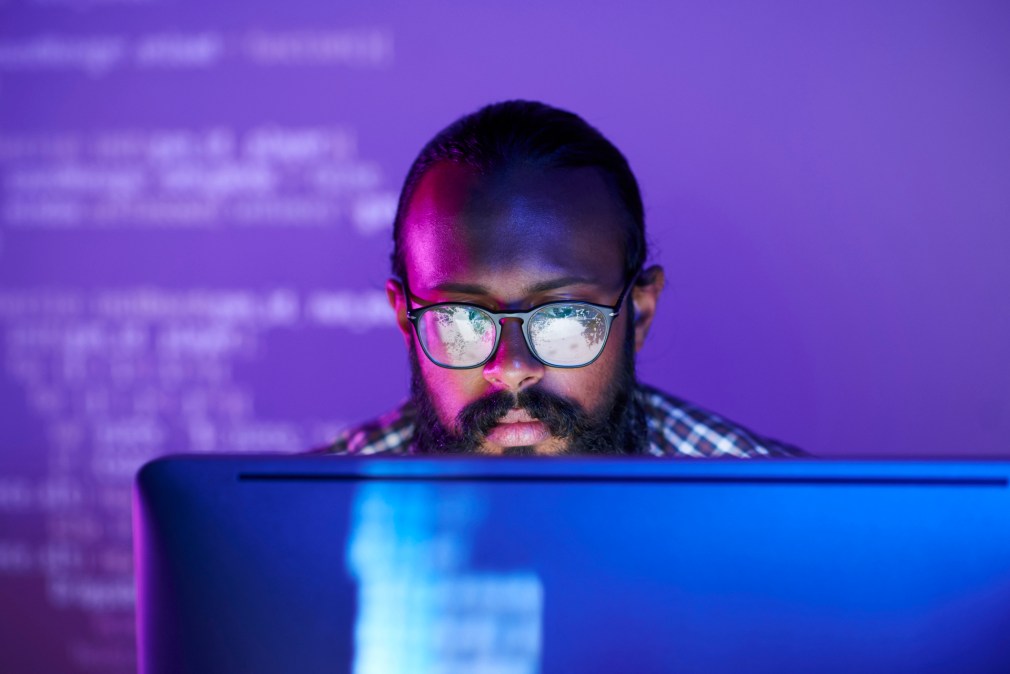 As Jennifer Pahlka moves on from her role as Code for America's chief executive, the nonprofit she founded a decade ago now includes 25,000 fellows and volunteers nationwide. She says she isn't worried about the organization's ability to continue improving how state and local governments use technology. Its 85 brigades, she said, comprised of hundreds of civic-minded technologists, have enough momentum to continue showing government how to provide social services more efficiently and to make those services accessible to more people. Showing government how its done, however, was only the first half of her vision.
"The point is to get governments to do this without us," Pahlka said. "And to get the American people excited about it and hold governments accountable to it."
Pahlka and her team have spent the last decade challenging the conventional wisdom of government technology. By embedding people in state and local governments across the country that can marry innovative thinking to actual technology-based solutions, the organization has broken down silos between digital services and policy writers in government. Fueled by the brigade volunteer network, Code for America's projects surrounding criminal justice reform, the expansion of social safety nets and workforce development have delivered government services to millions of people. Beyond expanding the reach of government's existing programs, these volunteers have also altered the way their elected officials will consider how government works in the future. In some cases, as Code for America brigade program manager Chris Whitaker said, they've been able to change government through direct action.
"I think that's probably the biggest impact we've had is having people learn, then join government and then change government from the inside. I don't think it gets any better than that," Whitaker said.
A lasting legacy
Code for America has changed the perspective of local officials in government more than it has simply upgraded the technology they use, said Whitaker, who has led brigades nationally since Code for America established a National Advisory Council in 2015. He used himself as an example, telling StateScoop that he's now "much more technical than your average bureaucrat," despite having little technical experience when he began with Code for America. The skill exchange works both ways, he said, with technologists eager to share their skills via brigades and fellowships and they learn to become more civic-minded. The result has put, according to Pahlka, "the right people" in "the right places" to have conversations about civic tech that simply weren't possible 10 years ago.
"As people have volunteered with us and gotten excited about this work, they've actually wanted to make it their careers," Whitaker said. "We have placed people into government at all levels, from the CIO of Anchorage, Alaska, to some of the early and current members of 18F and [the U.S. Digital Service], to some of the first hires at states wanting to start their own office of digital services have come from brigades."
One of those technologists is former Denver brigade captain Jason Lally, whom San Francisco named as its chief data officer earlier this month. Lally said Code for America has increased collaboration between technologists and government officials on a national scale.
"What Jen Pahlka did was put a stake in the ground and create a broader call to action. It's not as if this stuff wasn't happening already, but it provided a useful rallying point as that network expands beyond Code for America," Lally said. "That's the lasting legacy."
Lally pointed to digital services offices like the General Services Administration's 18F, USDS and Gov.uk, as amplifiers of the innovation that Code for America has tried to instill into local governments that often struggle to break old habits. Pahlka agreed, drawing comparisons between projects led by Code for America and 18F that show what's possible with technology in government.
One of Code for America's first projects was designing a tool that parents of Boston schoolchildren could use to find the most suitable schools, called Discover BPS. With Code for America's help, the project took around eight weeks, Pahlka said, busting through expectations of what could easily have been a two-year, $2 million ordeal for the city.
Pahlka said when she talks to new team members about what made that first big project special, she tells them, "What was important about this is that we got it out there."
'That's progress'
But it's not just producing, as Pahlka calls it, the "minimum-viable product" that will change government the way Code for America intends. Rather, she argues, because policy is always a work in progress, the digital components of government — websites, mobile apps and software — should be constantly refined, as well.
Local governments, she said, are often divided between "policy people" and "digital people," with no effective means for the two groups to communicate how well services are serving their constituents.
"It's often in the form of a website," Pahlka said. "The digital people really are just supposed to do what they're told — implement this thing that's been written in a vacuum. They're trying to do their best, but they don't have any real-world feedback. They don't know how people will actually use this thing that they've designed."
When those silos are knocked down, she said, government becomes more agile at tailoring services to people who need them most. Code for America partnered last year with the Louisiana Department of Children and Family Services to build a system that sends automatic reminders via text message to residents who are eligible to collect benefits. The agency was already developing a new benefits eligibility system that Code for America wasn't able to work on for proprietary reasons, but Code for America still found a way to help by surveying Louisianians on the agency's services.
"The qualitative analysis that they were doing about the system and how people feel about it — where anybody looking at the system would see where people are dropping off and coming back in — was super, super important," said Terri Ricks, the deputy secretary of Louisiana DCFS.
The analysis helped the agency prove that reminding people to re-apply for benefits via text message worked. Using off-the-shelf text messaging applications in its pilot, Code for America helped the agency remind 27,000 Louisianians of their eligibility and taught agency staff how to procure the software and automate the texts themselves. Ricks said Code for America then came back to the DCFS office to conduct a workshop so that staffers could facilitate customer engagement and use the research tools on their own.
"It didn't seem like it was about Code for America," Ricks said. "It seemed like it was about the people that we serve. We definitely had the same hopes and desires for helping Louisiana."
'The right thing to do'
Making sure that agencies can measure, understand and act on data from their own civic services has been a hard-fought battle for Pahlka, who said that a good way to measure government progress "is if government changes what it measures." But she said even getting government leaders to recognize that metrics matter is progress in itself.
"[Governments] literally, many times, still cannot tell you how many people go to the website, how many people make it to page 10, how many people make it to page 20 and how many people hit submit, and if they submit, were their applications actually accurate, are they complete, were the answers correct because the questions were phrased well," Pahlka said. "Those questions have not been on the table. They weren't in 2008 for way too many circumstances, and now, in 2020, that is the conversation. And that's progress."
Sometimes, though, progress is just expanding the belief that government can change. Code for America's Clear My Record project, a tool for automatically expunging marijuana convictions in states where the drug has been legalized (or will be soon), has has proved in counties across California and Illinois that digital technology can reduce to a mouse-click a task that once required a trip to the courthouse.
Before marijuana's legalization in Illinois on Jan. 1, Kim Foxx, state attorney for Cook County, Illinois, announced her office would no longer prosecute marijuana convictions, and sought the help of Code for America to expunge thousands of records in a timely fashion. Code for America assisted with software design and helped automate forms necessary to vacate convictions, but Foxx said the real benefit was the organization's willingness to help government do its job better.
"I think it gets easier when you start to hit a critical mass where the folks who believe that this makes things better, this approach makes things better, are more common around you in government and in the advocacy world," Pahlka said.
As Code for America moves into its second decade, continuing to let government dream big could make the organization's job easier and spread its reach even further. Foxx said at least five other counties and state agencies have inquired about using the tools Code for America provided within Clear My Record after seeing the organization's work with Cook County.
"For us, the technology was helpful, but it was starting with the innovative idea that this was the right thing to do," Foxx said. "What I tell people is the ability to dream bigger and more innovatively comes from believing there is capacity to do it."
This is part of StateScoop and EdScoop's special report on user experience. Read the rest of the report.