How cloud computing can unlock city innovation
Cities are finally in full adoption mode of cloud services. Will 2021 be the year they make full use of this innovative technology?
It's no revelation that cities are generally slower in embracing emerging technologies to enable innovation than other sectors of the economy. This hesitancy is often for good reason. Many city systems and requirements are essential services and they don't invite the kind of experimentation and risk-taking seen in the private sector.
That doesn't let them off the hook though.
When cities are ready to take the plunge, emerging technologies coupled with innovative processes can lower the cost of operations, deliver better community experiences and automate and accelerate many services.
But how might city chief information officers leverage cloud computing as a platform for innovation and positive change in their communities? Government use of cloud computing is finally beginning to deliver that promise, but realizing new value can be elusive, pushed aside by more pressing priorities.
Just the same, I contend that cloud computing and its derivative: "everything as a service," or XaaS, is now finally in full adoption mode.
XaaS to the future
Today, cloud services include software applications, storage and identity management, development platforms, communication suites, artificial intelligence and much more. No longer burdened with capital costs and long-term contracts, XaaS is providing city CIOs with service flexibility, little-to-no maintenance, peace of mind with built-in disaster recovery and better financial terms.
Mayors, city managers, community members and other stakeholders are demanding more innovation in their city halls and across their communities. Armed with an array of on-demand XaaS capabilities, reduced capital expenditures, and freed-up staff who would otherwise be deep in old-school data-center management, CIOs can finally unlock innovation opportunities.
The ability to move quickly on needs and subscribe to state-of-the-art solutions, often by simply entering a corporate credit card, is making XaaS a core driver of digital transformation and is supporting smart city initiatives. It's reducing the need for cities to build solutions since so many government-focused software-as-a-service applications are now commercially available. It's reducing project implementation timelines because the needs for hardware acquisition and deployment, software installation, integration and complex configuration are either minor or eliminated altogether.
With the complexity and maintenance of technology infrastructure diminishing through cloud computing, city CIOs and their teams can focus on higher-value work, like understanding city needs, conducting deeper business analysis and even experimenting.
The CIO becomes a peer of other departments rather than being relegated to a back-office service provider.
Cities across the world are finding that XaaS is enabling all manner of rapid and innovative solutions, like Los Angeles, which used cloud services to develop a system that sends earthquake alerts to residents' smartphones precious seconds before an event.
The nonstop city of Tel Aviv, Israel, has become a leading smart city through its use of digital services and XaaS. Its CIO, Liora Shechter, championed a system called DigiTel that provides a one-stop platform for citizens to communicate with government and receive personalized services.
Losing (some) control
Widely adopting XaaS is not without challenges and risks, and many city technology staff continue to be conservative on making rapid moves away from on-premises solutions. The detachment from traditional hands-on oversight — from swapping out failing hardware to configuring cybersecurity systems — doesn't sit well with many. Some will need to be pushed into this new era, rather than gleefully skipping into this digital transformation.
Cloud computing and XaaS also means losing some level of control. This includes narrower options for configuration. With multi-tenancy, an architecture in which vendor infrastructure is designed to deliver consistent experiences that scale to all users, all subscribers get the same services. CIOs must also be comfortable with having less of a role in security and with a higher risk to privacy. With XaaS, that's mostly the vendor's job.
Subscribing to cloud services can also expose organizations to a form of lock-in. This means that discontinuing services from one vendor in favor of another can present real difficulties in moving data smoothly to the new platform.
Finally, cities are required to ensure compliance with regulatory requirements. That might mean that data needs to be handled a certain way, including being stored in the same country as the city.
Despite these risks and challenges, the adoption of cloud computing and XaaS by city CIOs presents enormous opportunities for better community experiences, lower costs and a long overdue platform to unleash the innovation that cities so desperately need and desire.
Will 2021 be the year that cities finally embrace the cloud?
You can learn more about XaaS in my LinkedIn Learning Online Video Course. I discuss the role cloud computing and other technologies in local government in my bestselling book, Smart Cities for Dummies.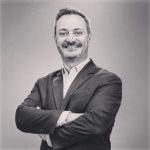 Jonathan Reichental is the former chief information officer of Palo Alto, California. He's now an instructor at several institutions, including the University of California, Berkeley, and online through LinkedIn. He's the founder and CEO of the advisory and investment firm Human Future, and the author of Smart Cities For Dummies.