Los Angeles launches earthquake detection app
ShakeAlertLA runs on data collected by a network of seismic sensors designed to give residents precious seconds to brace themselves for major tremors.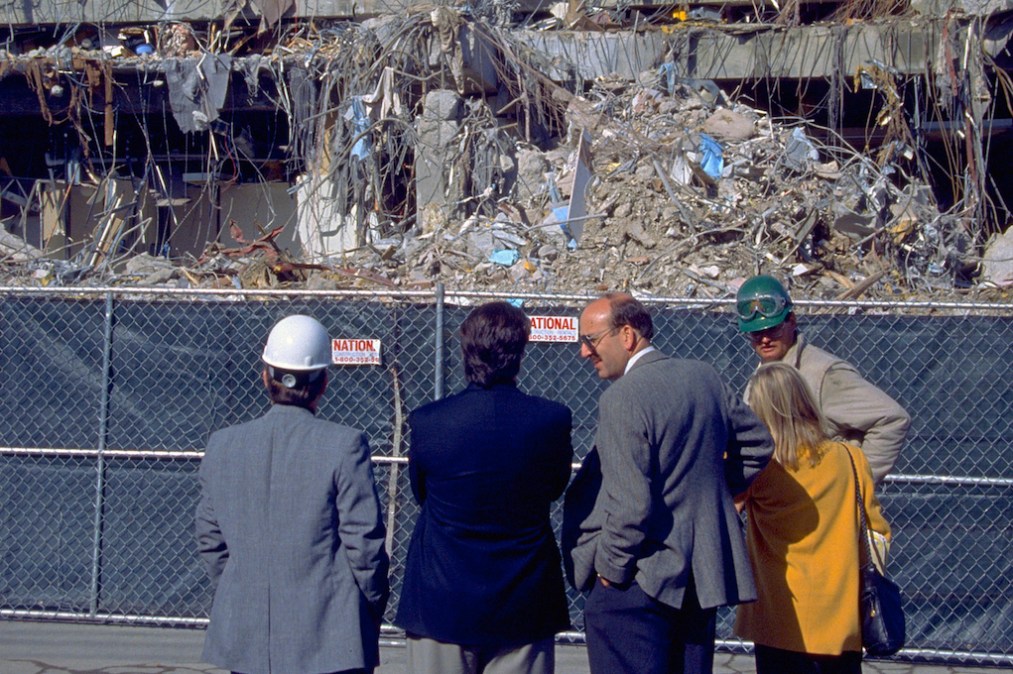 A new mobile app launched this week by Los Angeles is designed to give the city's residents early warnings about earthquakes, potentially providing valuable seconds to take cover or minimize damage.
The program, called ShakeAlertLA, is a long-promised project of Mayor Eric Garcetti's administration and a component of the city's 2018 Resilient Los Angeles plan. Available for Apple and Android devices, it alerts users that the tremors of earthquakes of magnitude 5.0 or greater are inbound, based on signals collected by a growing network of seismic sensors placed across California.
"ShakeAlertLA alerts you that an earthquake has been detected and that you may soon feel shaking," the program's description in the Apple App Store reads. "You can also use this app to prepare for an earthquake, get details on recent earthquakes, and find help after an earthquake."
The app is based on the U.S. Geological Survey's ShakeAlert system, which is designed to give earthquake-vulnerable areas on the West Coast warnings that a severe temblor is is occurring. While the warnings would only give residents a minute at most to prepare, a 2017 USGS report on the system states even that limited extra time could be valuable.
"Even a few seconds of warning can enable actions that protect people and property," the report reads. Those precautions, it continues, could include schools and businesses moving students and personnel to safety, doctors and dentists halting surgery and other delicate procedures, transit authorities stopping trains and utility companies shutting down fuel lines that could rupture.
While seismic events themselves remain unpredictable, the ShakeAlert technology is made possible by the emergence of communications that can send data faster than seismic waves, which move through the earth at speeds between 0.5 and 3 miles per second, the USGS report says.
The ShakeAlert system follows other models of earthquake early warning, or EEW, technology developed by Mexico and Japan after those countries' major seismic events in 1985 and 1995, respectively. Japan's system came in handy in 2011, when transit officials in Tokyo got 80 seconds' notice to shut down the trains before the city was devastated by a 9.1-magnitude quake that originated nearly 250 miles away.
The last major seismic activity to hit Los Angeles came in 1994, years before the near-universal adoption of wireless communication, when the 6.7-magnitude Northridge earthquake shook Southern California, killing 57 and causing more than $20 billion in physical damage.
Early tests of the ShakeAlert system have given earthquake-prone pockets of California brief moments to brace themselves. In 2014, scientists in Pasadena were warned about a 5.1-magnitude quake about six seconds before it reached them, according to the Los Angeles Times.
Along with the USGS and city of Los Angeles, the ShakeAlert system is being developed with several universities and a consortium of California agencies, including the Office of Emergency Services the state geological survey. Emergency management officials in Washington state — where Seattle sits on top of a long-dormant subduction zone — are also testing the system.
While the new app represents the first time that Californians have been able to receive earthquake alerts on their personal devices, the system is unlikely to be foolproof. Both Japan and Mexico have experienced false earthquake alarms, though research shows that Mexican residents do not think such incidents make EEW systems less valuable.
"Our findings point to a collectively positive attitude toward [Mexico's EEW system] SASMEX, with the public generally accepting of the technical limitations," Richard Allen, a seismologist at the University of California, Berkeley, wrote in the December 2017 issue of the journal Science. "They show a greater tolerance for alerts associated with little or no perceptible shaking than for late or missed alerts."