Chicago installed 30 new self-service payment kiosks
The city now claims 74 kiosks that allow residents to pay bills around the clock.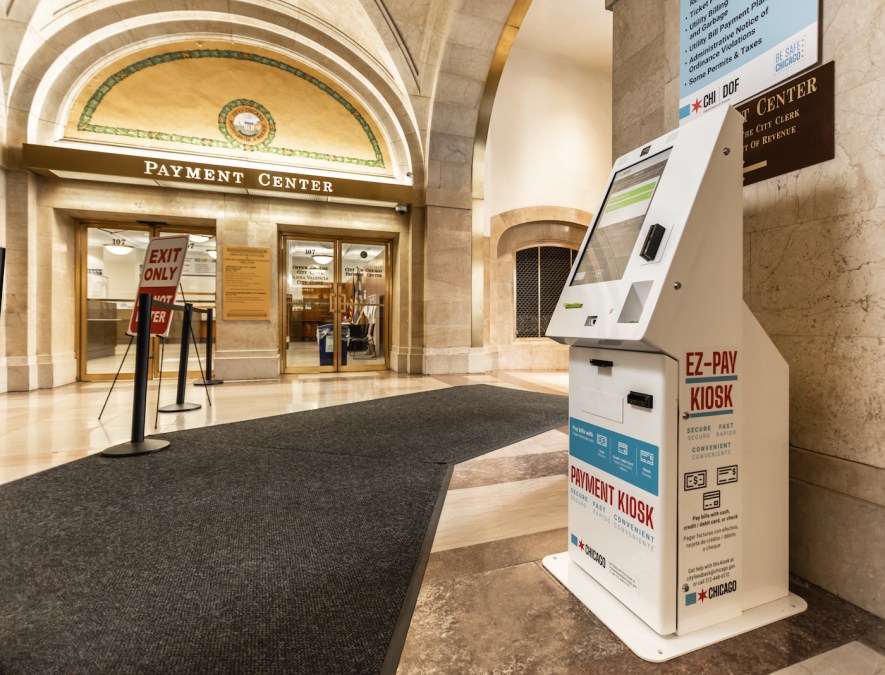 Chicago officials on Wednesday announced an expansion of the city's self-service kiosk program, enabling residents to pay utility bills, tickets and taxes at kiosks at more than 70 locations around the city.
The kiosks are operated by CityBase, a government payment software company that first began working with Chicago in 2017 to offer online and kiosk-based payment options for residents. The kiosks allow residents to pay almost any fee owed to the city, including parking tickets, citations and business taxes, rather than requiring residents to make an appointment at government offices to pay their bills. The city says it now has 74 kiosks spread across government offices and neighborhood libraries, police stations and community centers, after rolling out 30 new machines this summer.
"Now more than ever, it's important that everyone has easy-to-use, self-service payment options in their own neighborhoods," Chicago Comptroller Reshma Soni said in a press release.
Kiosks have made their way into large cities over the past several years. Miami, New York, Philadelphia and San Antonio are among those that offer Wi-Fi kiosks that supply residents with internet access, directions and calendars of local events.
Chicago's kiosks are also integrated with its department databases, allowing residents to look up their balances owed. Soni said this means the kiosks can help residents avoid late fees and other penalties.