For fighting fires, video conferencing is 'game-changing,' says Nevada department
Fire teams are drawing video feeds from drones and using video conferencing to communicate across jurisdictions, replacing manual processes that could take days to complete previously.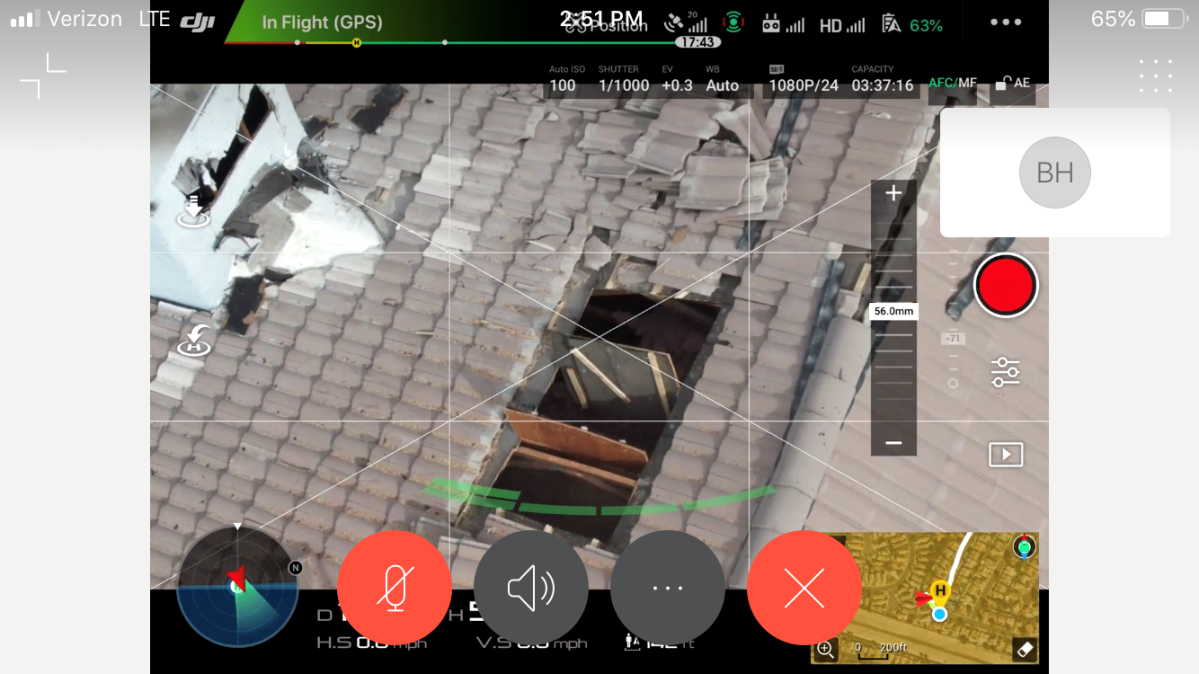 While video conferencing software has begrudgingly become the norm for remote office workers and educators across the country this year, public safety officials say the technology is "game-changing" when it comes to fighting fires.
To fight blazes in the 320,000 person city of Henderson, Nevada, the city's fire department uses a suite of video conferencing software and devices that enable live-streaming and video conferencing from virtually anywhere within the department's 106 square mile jurisdiction in Southern Nevada. Wildfires have burned nearly six million acres and killed 34 people across the Western United States so far this year, though Henderson's fire department is not involved in fighting those fires, officials said, instead using this technology to help extinguish structure, vehicle and rubbish fires.
Using Webex Teams, cloud-based software from Cisco that's accessible on firefighters' personal smartphones in the field and on desktop monitors in all of the city's 11 fire stations, commanders can share data with each other in real time — including the size, intensity and techniques used to fight the fire. That's a huge step up from sending emails and making phone calls in the field, Henderson Deputy Fire Chief Scott Vivier told StateScoop.
"The information that we share isn't easily shared by a phone call or email. So really, our only way of communicating in the past was using the email system, where you could attach documents and even some limited videos, or use a shared network, where you could post videos and training," Vivier said.
Without a quick way to share data, he said, commanders would often go back and forth between stations to share information about blazes that were put out days earlier. Firefighting crews, meanwhile, would have to stay on site to share after-action reports, preventing them from moving onto another blaze or going back to their station, he said. The old process wasted hundreds of man-hours relaying information that was "critical," Vivier said, and didn't allow firefighters to communicate with one another quickly, even if they were just on opposite sides of a burning house.
That's no longer the case, however, and the city has gradually incorporated video-conferencing technology into fighting active fires since adopting the technology in 2017. Using iPad-controlled drones, for example, a firefighter can share in real time a view of a burning building from above with a commander back at a station. The commander can then tap into Webex Teams with a firefighter inside the building, letting him or her know which areas of the roof are unstable.
And even outside of the city limits, Vivier said, a few Henderson firefighters who sometimes work with other departments are using the technology — which doesn't require them to carry an additional devices — to assist in wildfire efforts.
Update 9/21/20: An earlier version of this story indicated Henderson's fire fighters were involved in extinguishing wildfires. The story has been corrected to indicate that Henderson Fire Department does not fight wildfires.