California Gov. Newsom picks former CIO Amy Tong to lead government operations
Tong, who served as CIO from 2016 to 2021, will lead an agency with oversight of human resources, pensions and IT.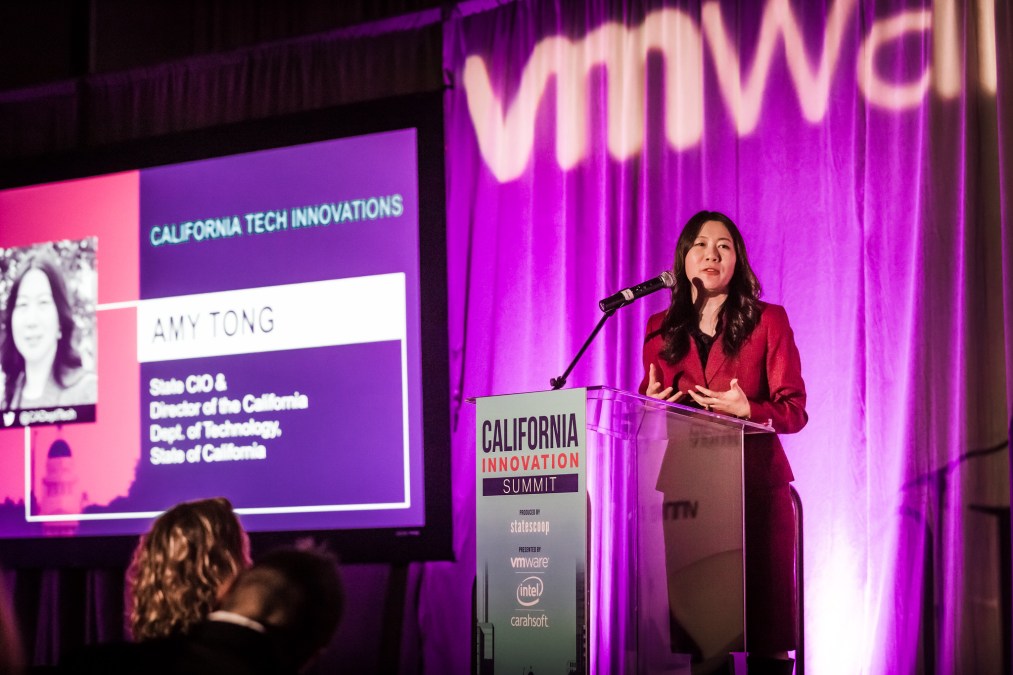 California Gov. Gavin Newsom on Monday announced that Amy Tong, who until recently had served as the state's chief information officer for half a decade, will serve as his administration's next secretary of government operations, a Cabinet-level post with oversight of a range of functions, including human resources, pensions, tax collections and IT.
Newsom made the appointment a day after the current secretary, Yolanda Richardson, said she was leaving Sacramento to run San Francisco Medi-Cal, which administers Medicaid coverage to low-income city residents. Richardson had also been deeply involved in California's pandemic response, including a role as Newsom's "vaccine czar."
"A veteran of state service, Director Tong's deep experience in the public sector and leadership in the technology field have helped guide key efforts to make government more efficient and effective, including our work to bridge the digital divide and help state agencies navigate complex challenges during the pandemic," Newsom said in a press release. "With her keen focus on creating a culture of innovation, commitment to public service and proven track record, Director Tong's leadership is integral to continue implementing our vision for bringing government technology into the 21st century with more accessible, responsive services to meet the needs of Californians."
Tong, who'd served in senior IT roles in a variety of California agencies going back to 2012, was named CIO in 2016 by then-Gov. Jerry Brown, and continued to lead the California Department of Technology after Newsom took over in 2019. During her years leading the department, she was credited with advancing the use of agile development in state IT projects, establishing innovation labs and formulating a cybersecurity "road map."
But Newsom moved Tong out of the CIO role last month and put her in charge of the two-year-old Office of Digital Innovation, a separate division in the state Government Operations Agency. Since then, deputy CIO Russ Nichols has served as CDT's acting head.
Along with CDT, Tong's new purview includes pension plans for public-sector employees and educators, the state government's human resources system, tax administration and the Department of General Services, which manages the state government's procurement, real estate and school construction.
Tong's appointment was announced alongside Newsom's naming Toks Omishakin, currently the director of the California Department of Transportation, or CalTrans, to serve as secretary of the California State Transportation Agency.