More than just broadband — governors set tech agendas for 2023
In annual addresses and proposed budgets, governors showed interest broadband, public safety tech, data transparency and cybersecurity.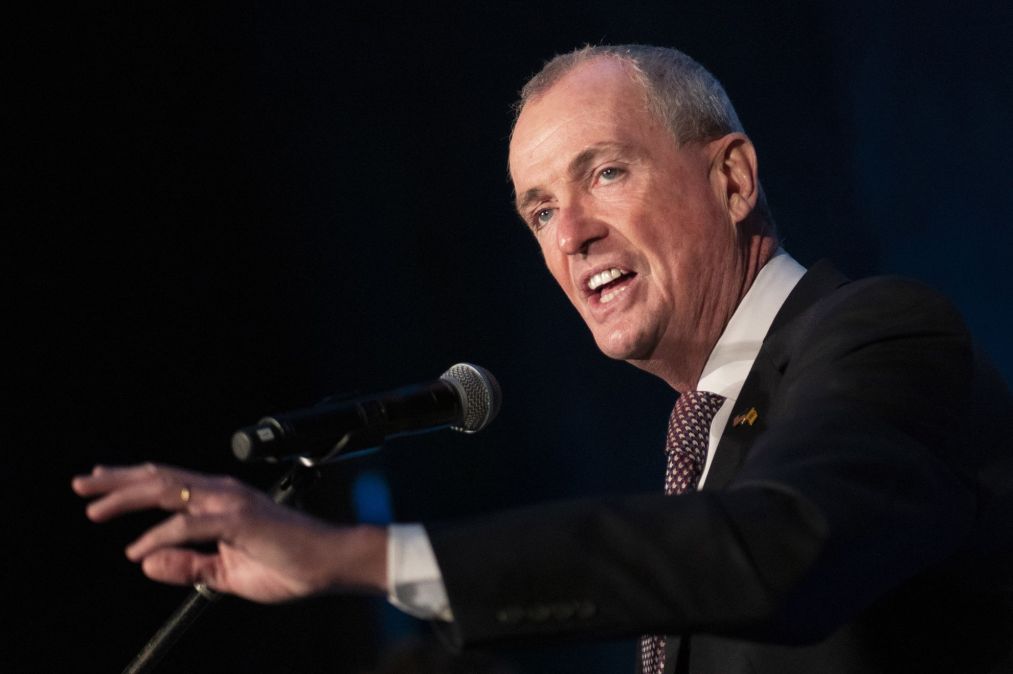 As dozens of governors give their annual State of the State addresses and begin proposing their budgets for the coming year, a more complete picture emerges of what state technologists' jobs will entail in the near term.
Governors' speeches this month highlighted the issues they're focusing on most as the COVID-19 pandemic recedes into the background. Connecticut Gov. Ned Lamont, who was elected to a second term last fall, said that while he still worries "like heck" about the coronavirus, the next four years should focus more on recovery and less on rescue. Concerns about the economy, housing shortages, the opioid crisis, education, climate change and gun violence ran through many speeches, signaling the key initiatives that state government's IT leaders may be called on to support.
But beyond those core policy areas, some governors touched on technology more directly, mentioning investments in new broadband infrastructure, often supported by new federal grants. Gov. Andy Beshear of Kentucky, for example, claimed that his state had worked with the Biden administration to "make the largest public sector investment in expanding high-speed internet," but didn't cite a number. Missouri Gov. Mike Parson said he's investing $250 million to connect underserved homes to broadband — a figure that a spokesperson confirmed is Missouri's anticipated grant funding allocation for the Broadband Equity, Access, and Deployment program.
Governors' designs on tech are wide ranging — Hawaii's new governor, Josh Green, used his speech Monday to commit to rooting out government corruption, reinforcing a "culture of public service" and bolstering transparency.
"Our state deserves transparent and accountable government," Green said. "When it comes to governance, sunlight, open windows, and plenty of fresh air are the best disinfectants. This is why I agree with the call from the Civil Beat Law Center and their partners — our government documents should be easily accessible and virtually cost-free to obtain."
New Jersey Gov. Phil Murphy said during his speech that the state is investing $10 million from its American Rescue Plan funds in automatic license plate readers to help law enforcement track stolen vehicles. Murphy — who announced during his address that "it's cool to be from New Jersey again" — also said work of the State Police's Auto Theft Task Force has already reduced car thefts by 13%.
Iowa Gov. Kim Reynolds used her State of the State address to announce that she'll soon introduce a bill consolidating 27 Cabinet agencies into 16, a move similar to that of former Arkansas Gov. Asa Hutchinson, who in 2018 moved that state's technology bureau into a new "transformation" agency.
Nevada Gov. Joe Lombardo, a former Clark County sheriff who became governor on Jan. 2, also has sights set on consolidation. He used his address to lament the "commonplace" delays, fraud and system failures in state government's provision of services to its workforce. He called state government a "dysfunctional" operation with "outdated computer systems" and proposed a new Office of Workforce to consolidate numerous revenue streams.
Nevada IT is currently led by Chief Information Officer Timothy Galluzi, who replaced Alan Cunningham, who was highly critical of the state's technology practices before he resigned in November 2021.
Investments in software and modernization efforts also featured in budget proposals of states including Arizona, where Gov. Katie Hobbs proposed one-time funding of $3.3 million to cover software-as-a-service and staff costs associated with a new probation case management system, in addition to other upgrades. In Washington, Gov. Jay Inslee proposed a pilot project that would distribute $5 million in "innovation and legacy systems funds" to state agencies that successfully pitch "a short-term, low-risk, high-reward project idea to update outdated applications."
Other governors, including Kansas' Laura Kelly, are looking to increase cybersecurity funding for schools and state agencies and have touted other investments in technology workforce development.
With many states struggling to retain staff, some, including Georgia and New Mexico, proposed setting aside millions of dollars to provide government workers with cost-of-living raises. That could help address the worries raised by state CIOs about recruiting and retaining government tech workers.
Meanwhile, some governors — including Missouri's Parson and Kentucky's Beshear — used their annual addresses to focus on increasing competition between the United States and China, floating new policies meant to reduce their states' dependency on technology made in China and other adversarial countries.
Beshear noted a $1 billion investment by Ascend Elements, a U.S. lithium battery manufacturer, to build recycling and production facility in Kentucky. He also echoed some of the concerns about China voiced recently by dozens of other governors.
"Because of this project, we won't have to rely on China for a single ounce of lithium," Beshear said. "We are protecting our national security and we're getting it done right here in Kentucky."