NTIA working on guidance to address states' broadband grant questions
As states and cities await $45 billion in broadband grants, an adviser at the federal agency distributing the money said answers are coming.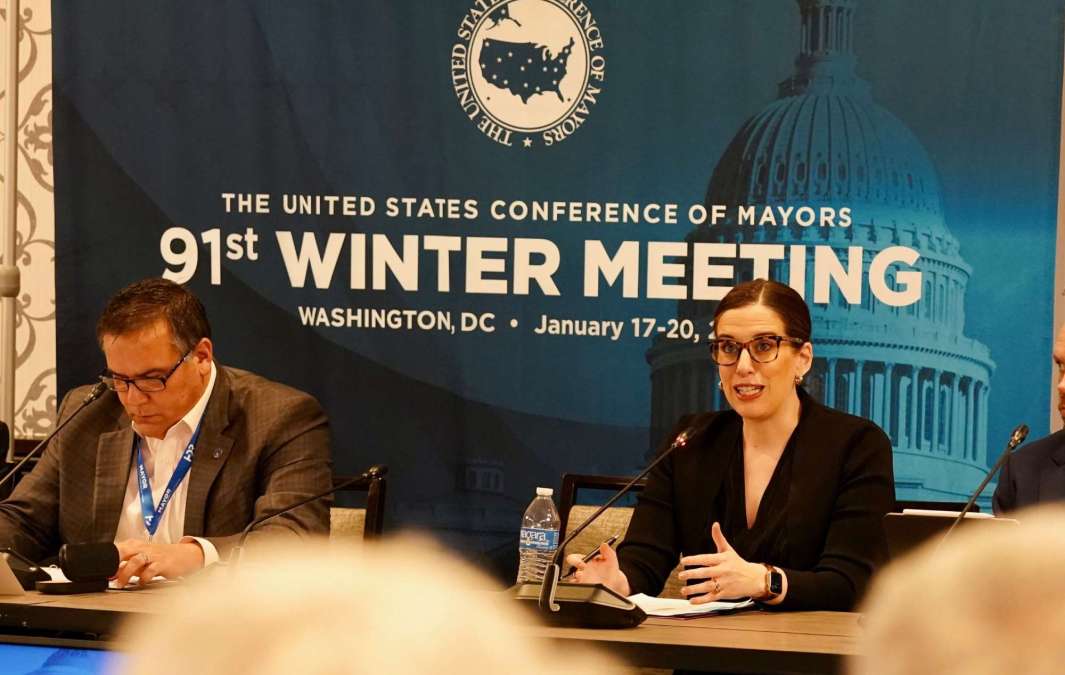 The U.S. Commerce Department's National Telecommunications and Information Administration is developing guidance that will clarify how states should handle the process of distributing Broadband Equity, Access, and Deployment program funding, an agency official said Thursday.
Addressing the U.S. Conference of Mayors at the organization's winter meeting in Washington, Sarah Morris, an NTIA senior adviser, said the agency is working to answer many state officials asking how they should manage the distribution of BEAD funding at the local level, including concerns over which projects are worth funding and how to find reliable data. An NTIA spokesperson said the agency does not yet have a timeline for the release of this guidance.
The 2021 infrastructure law, which created the $45 billion Internet for All program, directed the NTIA to base its grant awards on the Federal Communications Commission's revised broadband coverage map.
"Congress has told the NTIA that for the purposes of allocation, for the purposes of calculating how much money each state receives, we must rely on the FCC's broadband maps," Morris told mayors.
Beyond that point, Congress' directive was less clear, she said.
"The allocation is just the beginning of several more stages that must happen in order to get money flowing out the door and into communities," Morris said.
The NTIA, which distributed planning grants last year, is expected to announce how much total funding each state will receive by June 30. Those determinations are to be based on data derived from the FCC's new national broadband map, the accuracy of which was open to challenges from state and local governments, ISPs and community organizations. The FCC said last week that it's received challenges to more than 1 million addresses since the map's publication last November.
The deadline passed last Friday for states to challenge the FCC map ahead of grant allocations, but Morris said that states will have more freedom to determine which areas are most in need of broadband infrastructure investment. (FCC Chair Jessica Rosenworcel said Wednesday that the Jan. 13 cutoff applied only to the NTIA's grant formula and that the map's data can be continuously challenged.)
"We know that there are a lot of other data sources out there to determine whether or not a region is being served," Morris said. "The FCC is constrained by statute … but states will have more flexibility in their state challenge process once the allocations are made."
Morris encouraged mayors and other local leaders to connect with their state broadband offices and bring ideas for broadband infrastructure projects that require funding.
"The success of this program will really depend on making sure that everyone is at the table," Morris said.