Bloomberg ends Democratic bid that pledged to take 'smart city' policies to White House
The former New York mayor who said he believes in "using data to inform decisions" admitted his $550 million campaign failed to convince voters that his city policies should be taken nationwide.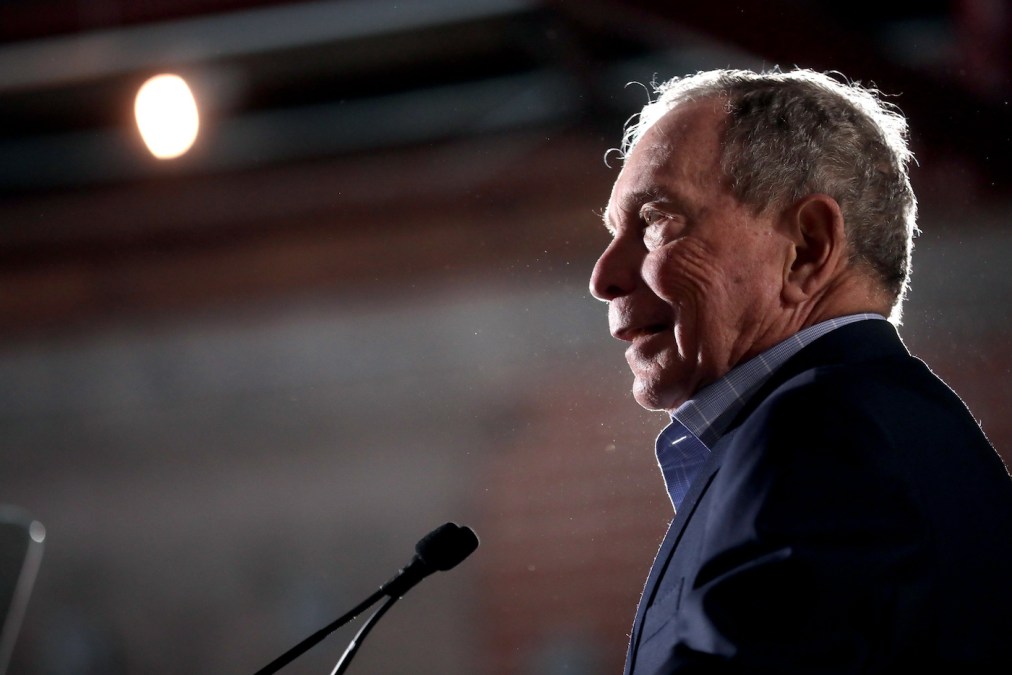 Former New York Mayor Michael Bloomberg on Wednesday suspended his free-spending campaign for the Democratic Party's presidential nomination, following a disappointing Super Tuesday in which he badly trailed both former Vice President Joe Biden and Vermont Senator Bernie Sanders across 15 states and territories, winning only a single contest in American Samoa.
Bloomberg, whose estimated $60 billion net worth allowed him to exponentially outspend his rivals, ran on a platform in which he said he'd expand nationwide many of the "smart-city" policies he implemented during his 12 years leading New York City — including using data analytics to inform most policy decisions and expanding the use of internet-connected technologies to measure traffic, environmental conditions and human activity.
"We'll create clear metrics measuring the health of our infrastructure and the success of our investments," he said during a January speech to the U.S. Conference of Mayors. "Data measurement will lead to smarter investment and more accountability."
Mayors also formed the core of Bloomberg's endorsers, with more than two-dozen leaders of midsize and large cities backing Bloomberg, including the mayors of San Francisco; San Jose, California; Charlotte, North Carolina; and Washington D.C. Bloomberg had also spent more than a decade courting other mayors through his personal foundation, which has given tens of millions of dollars to U.S. cities through its What Works Cities program.
Bloomberg was one of several former ex-mayors affiliated with the smart-city movement who chased the Democrats' 2020 nomination. The field also previously included former South Bend, Indiana, Mayor Pete Buttigieg, who ended his own campaign Sunday night, as well as Cory Booker of Newark, New Jersey; Joaquin Castro of San Antonio, Texas; and John Hickenlooper of Denver.
But Bloomberg's $550 million in campaign spending, which blanketed airwaves with seemingly constant ads and offered staff salaries and perks far beyond the usual for presidential campaigns, largely failed to convince voters Tuesday night that a national version of his 12-year mayoralty was the best alternative to President Donald Trump. (His campaign's most recent proposal, rolled out on Monday: a federal "311" service patterned after the telephone hotline and mobile app that New Yorkers use to contact city agencies.)
In hanging up his campaign and endorsing Biden, Bloomberg deferred characteristically to the analytics.
"I'm a believer in using data to inform decisions," he said in a statement from his campaign. "After yesterday's results, the delegate math has become virtually impossible – and a viable path to the nomination no longer exists."