Blockchain-encrypted mobile voting comes to Utah
Utah County is the latest jurisdiction to collect ballots using a blockchain-encrypted mobile app that's been tested out in recent elections in West Virginia and Denver.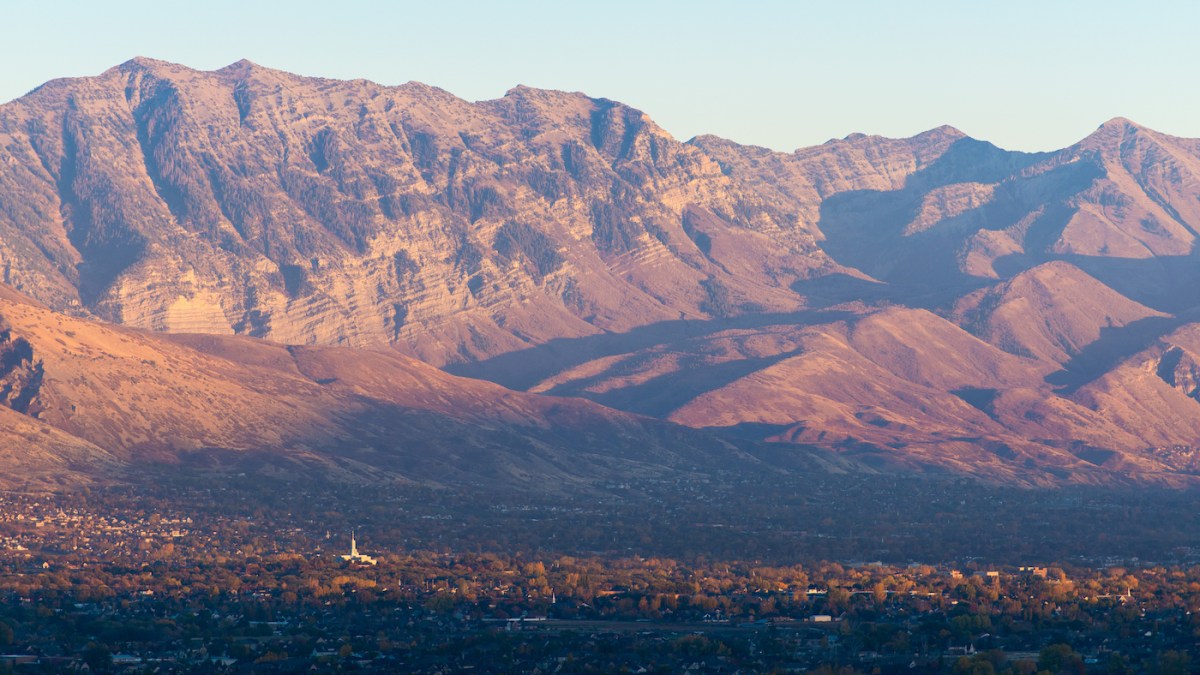 Overseas voters from Utah County, Utah, have the option to cast ballots in local elections this year via a mobile app that uses blockchain encryption to transmit votes back to officials. Utah County plans to offer active-duty military and their dependents, as well as other expats, the ability to participate in upcoming elections using Voatz, the same app that has been tested in recent elections in West Virginia and Denver.
Amelia Powers Gardner, Utah County's recently elected clerk and auditor, said she was interested in testing out the technology shortly after taking office in January and encountering the dilapidated state of the county's elections infrastructure.
"I came into a county that hadn't had any updates in the election department since 2005 and had no updates in the software or process for a decade," Gardner told StateScoop. "My number one priority was to get elections up to speed. We started looking for any way to do that."
While Gardner was able to start modernizing services for in-county voters with new equipment, such as optical ballot scanners, she said she also wanted to address the methods by which far-flung voters participate. She called the provisions of the federal law governing how expats cast ballots back home — the Uniformed and Overseas Citizens Absentee Voting Act — "very antiquated."
UOCAVA allows for electronic submission of votes back to a U.S. jurisdiction via email or fax, but Gardner said those methods are unreliable and insecure. She said the UOCAVA system let her down while she was working in Canada in 2008, and her ballot in that year's presidential election did not make it back in time to be counted.
As with the West Virginia and Denver uses, Utah County's experiment with the Voatz app is being funded by Bradley Tusk, a venture capitalist who made his fortune as an early Uber investor and now funds a number of companies that develop distributed-ledger technology. (Voatz itself, based in Massachusetts, is not among Tusk's investments.)
Voatz claims to be much more secure and efficient than other electronic means of submitting a ballot. According to a demonstration given to StateScoop last year, the app uses multifactor authentication and facial recognition to allow eligible users to access and then submit their ballots. The completed ballots are transmitted to the relevant elections board, while voters get PDF copies of their ballots. Voatz says it encrypts users' data and the ballots along a distributed ledger.
To be sure, the potential universe of voters who can cast mobile-app votes in Utah County is quite small. Gardner said there are just 58 eligible voters spread across the jurisdictions holding primary elections Aug. 13. While voting through the Voatz app started June 28, Gardner said only two people had used it as of Monday. Though she said there could be as many as 100 eligible voters in November's general election.
But mobile-app voting has many critics in the ballot-security community who say even an encrypted digital vote is no match for a voter-verified paper ballot. "Blockchains do not provide ballot secrecy," says a paper published last year by the National Academies of Sciences, Engineering, and Medicine. Voatz has said its app anonymizes ballots as they're submitted back to officials, who then print them locally and count them as they would any other vote they collect.
The process has also been scrutinized, at least by the jurisdictions that have toyed with mobile voting. West Virginia submitted the 144 mobile votes it collected in last November's general election to four separate audits, all of which confirmed the ballots' authenticity. Votes cast in Denver's recent test are being reviewed by the nonprofit National Cybersecurity Center in Colorado Springs. The organization will also audit Utah County's results.
Gardner said she's aware of the criticisms, but that Voatz appeared to be more reliable than the older methods of submitting votes from overseas. She said the app was at least as secure as the other election technology vendors her office uses.
"But when we compared them to fax or email, they are much more secure than someone's Gmail account," she said. "This particular technology has not been hacked yet, but email gets hacked every day."
While active-duty military members account for nearly all 58 voters to whom Voatz is being made available right now, Utah County is also home to Brigham Young University, where many students spend part of their academic careers on missions for the Church of Jesus Christ of Latter-day Saints. Gardner said her office spoke with church officials about the mobile-voting project, though the church declined to approve it for use by its missionaries. Though if the church were to change its mind next year, it could expand Utah County's base of voters eligible to use the app to nearly 1,000, Gardner said.