Denver to test blockchain-encrypted mobile voting in May election
The city's deployed military and overseas voters will be offered the ability to use Voatz, the mobile-voting app that was tested in 2018 by West Virginia.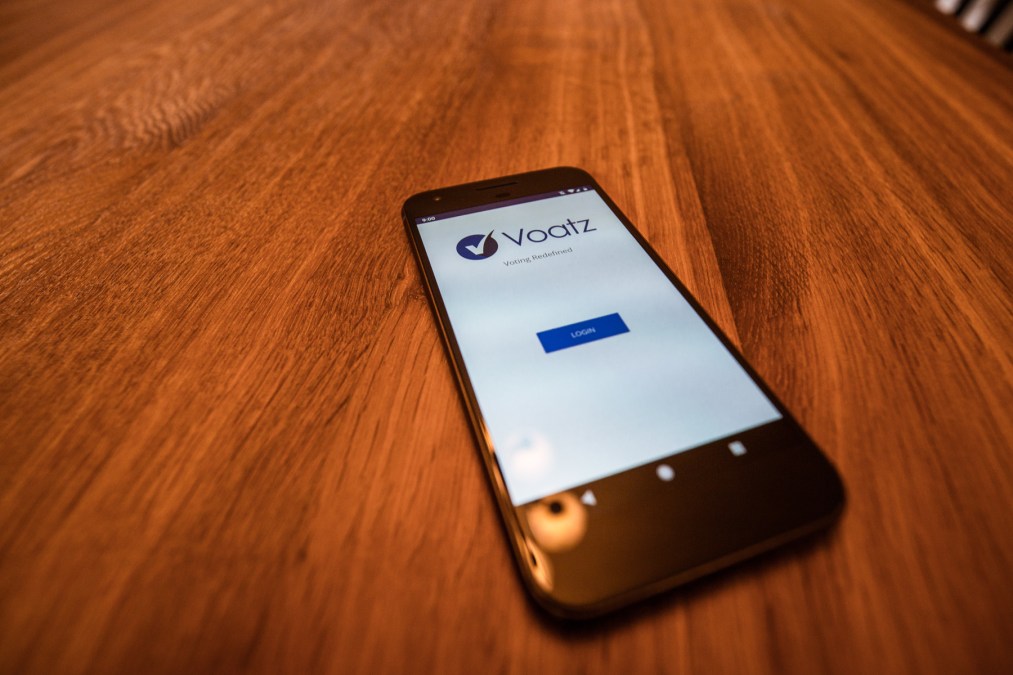 Election officials in Denver said Thursday that the city's voters who are currently on military deployments or living abroad will be offered the ability to cast their ballots in upcoming local races through a mobile app that uses blockchain encryption.
Overseas Denverites will be given the option of using the app, Voatz — which was used last year by West Virginia to collect military and overseas ballots in congressional elections — to cast their choices for mayor, clerk and city council in the May 7 election.
According to a demonstration of the app given to StateScoop last year, Voatz uses multifactor authentication and facial recognition to allow eligible users to access and then submit their ballots. Once ballots are filled out, they are transmitted to the relevant elections board, with a PDF copy being sent to the voter's private email account. The company encrypts its users' data and ballots along a distributed ledger.
And as with West Virginia in 2018, Denver's use of the Voatz app is being funded by Bradley Tusk, a Democratic Party operative turned venture capitalist. In an interview with StateScoop last year, Tusk said promoting mobile voting, especially using blockchain technology, is "one of the critical things we can do to save democracy."
Tusk's investment portfolio includes several cryptocurrency firms and other companies that use blockchain, though Voatz is not one of them. Still, in a statement accompanying the Denver announcement, Tusk's belief in the technology as a civic tool does not appear to have waned.
"The one thing everyone agrees on is that our democracy is broken, and politicians make policy decisions based on political inputs and usually nothing else," he said in a press release. "That only changes if turnout soars. That only happens if we move into the 21st century and let people use the tool already in their pockets: their phone. Blockchain makes it secure and feasible."
While Voatz defends its app as impenetrable, internet-based voting has many critics who question whether the company can vouch that its servers are secure and that its users' mobile devices are free of malware. Voatz's founder, Nimit Sawhney, told StateScoop his app rejects phones on which it detects malware.
There are also concerns that blockchain technology does not protect user anonymity, potentially threatening the sanctity of individual ballots. "Blockchains do not provide ballot secrecy," reads a paper published last September by the National Academies of Sciences, Engineering, and Medicine. "If a blockchain is used, then cast ballots must be encrypted or otherwise anonymized to prevent coercion and vote-selling."
But officials in West Virginia, led by Secretary of State Mac Warner, have stood by their 2018 experiment, in which 144 voters spread across 31 countries sent ballots back home using the Voatz app. Those votes were subjected to four independent audits, all of which verified those ballots' authenticity.
Proponents of mobile voting, especially for expats and deployed service members, also argue it is more efficient than the Defense Department's Federal Voting Assistance Program, which helps overseas Americans send their votes back home. While a reliable service, just 7 percent of overseas voters used it to participate in the 2016 presidential election.
"We believe this technology has the potential to make voting easier and more secure not only for our active duty military and overseas citizens, but also for voters with disabilities, who could potentially vote independently and privately using their phones' assistive technology," said Jocelyn Bucaro, Denver's deputy elections director.
While Denver does not have any plans to allow disabled voters to use Voatz in May, the app's other supporters, including Warner, have suggested it could be used domestically for that purpose in the future.