West Virginia says 144 people voted using mobile blockchain app
Overseas residents like active-duty military members were able to cast their ballots in this year's election using the blockchain-backed Voatz mobile app.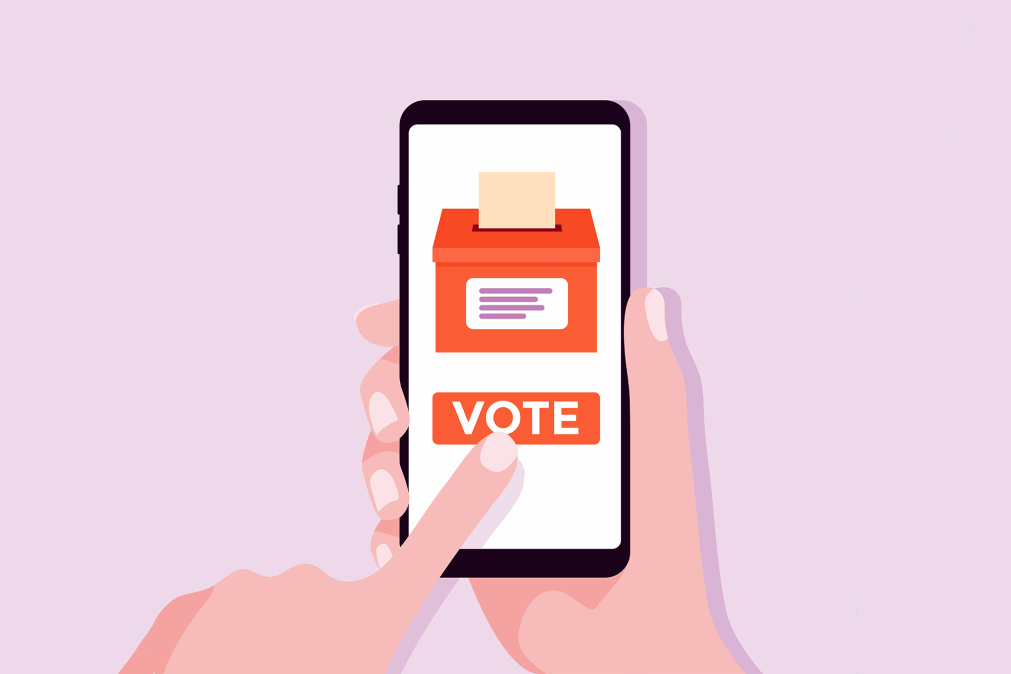 Nearly 150 West Virginians living outside the United States cast ballots in Tuesday's election using a blockchain-backed mobile app that West Virginia officials have touted as an ideal way to boost participation but has also attracted scrutiny from election observers.
The office of Secretary of State Mac Warner said that 144 voters — many of them active-duty members of the U.S. military deployed overseas — used the Voatz app to make their choices for in races for the U.S. Senate, the House of Representatives and state and local offices.
Votes cast on the app came in from 30 countries, including active combat theaters like Afghanistan, Warner's office said. The app's users hail from the 24 of West Virginia's 55 counties that participated in the mobile-voting project, which was first tested by two counties during the state's primary election in May.
The state had been criticized by election-security experts for entrusting the democratic process to a relatively new and trendy form of technology. But Warner's office has stood by its decision to use the distributed ledger platform as a way to help the state's furthest-flung voters participate in its elections.
"Blockchain is being used in everything from health care to transportation, pretty much all the different ways high-tech solutions to the problems Americans are facing," Warner told StateScoop last month. "It's not trendy. It's the wave of the future."
According to Voatz's development team, which is based in Boston, the app uses multifactor authentication and facial recognition to allow eligible users to access and then submit their ballots. Once a ballot is filled out, the app generates a PDF copy for the user, with duplicate copies being sent back to the Voatz team and the relevant county election board. According to state officials, all ballots cast in West Virginia are backed up with paper records.
Mike Queen, a spokesman for Warner, told StateScoop on Wednesday that those records were included yesterday as counties tallied and reported their vote totals. West Virginia's voter turnout rate topped 49 percent this year, though officials said it's too early to determine if the 144 people who used the mobile app boosted the participation rate for all overseas voters. West Virginia will begin a statewide canvass of its votes next week, with an audit to follow once Warner certifies the results. The mobile votes will undergo a more rigorous audit than normal ballots, similar to the process after the primary-election demonstration, which was subjected to four distinct audits.
Warner's office is inclined to use Voatz in future elections, but domestic voters shouldn't expect to see it as an option, Queen said. "We would ultimately like to use it in future elections, but only for that specific segment of our electorate — overseas and military," he said.
Still, the state will have to figure out a way to pay for it it. This year's pilot project was funded by Bradley Tusk, a former Democratic Party operative and Uber executive who now runs a venture-capital firm with several investments in blockchain developers, though he does not have a financial stake in Voatz. Queen said Tusk spent about $250,000 to cover West Virginia's use of Voatz this year.
"We have to talk about funding," said Donald "Deak" Kersey, West Virginia's elections director. "We didn't spend any money advertising what we were doing here."
Kersey said eligible voters were made aware of Voatz's availability when they received their mailings from the Federal Voting Assistance Program, which facilitates ballot access for registered U.S. voters residing abroad. He added that West Virginia officials also did some direct outreach through the military, and got a relative surge of interest when the Air Force sent an email to its active-duty members from West Virginia.
Once the votes have been canvassed and audited, the secretary of state's office plans to release a public report as well as a technical review on the performance of the Voatz app. For now, Kersey was confident it had made voting easier for the distant West Virginians who opted for it.
"I took a call from someone at 2 in the morning who said this was great," Kersey said. "I know we have people who wouldn't have participated if it wasn't for this."