VB Connect Voice App
Virginia Beach, Va., launched the city's first voice app designed to be accessible on Alexa and Google Assistant platforms.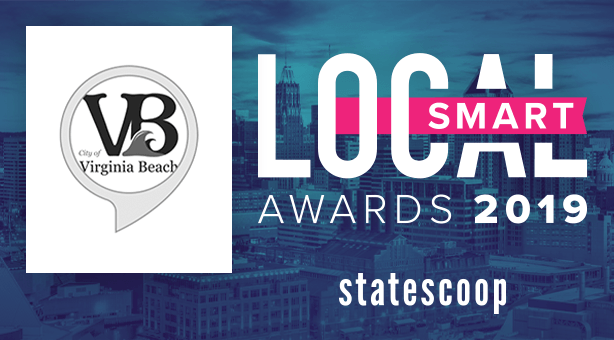 George Omwango and his team may be small in numbers but their capacity for innovation and results is extraordinary. They work across multiple departments to discover, design and deliver applications that benefit the city stakeholders to include 7,000+ employees, 461,600+ residents and 19 million visitors (2018). Most recently, George's team created and launched VB Connect, the city's first voice app which is available on Alexa and Google Assistant powered devices. Their ingenuity, dedication and citizen-centric focus continues to drive smart city initiatives and transform citizen experience in the City of Virginia Beach.