Big changes in store for state CIOs after 2018 elections
With 36 states electing governors, there could be major upheaval ahead for chief information officers and the strategic plans they oversee.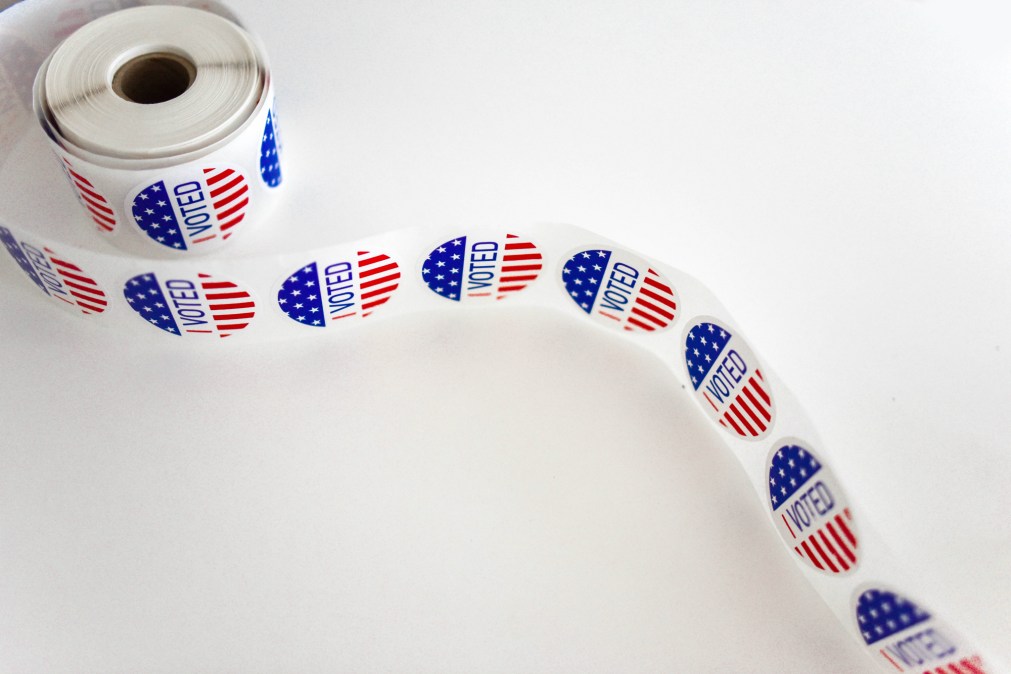 As 36 states elect governors on Tuesday, one wave about to crash down is a dramatic change in information technology leadership and policy. With 17 current governors leaving office, and perhaps another half-dozen incumbents facing serious challengers, the 2018 elections could clear the path for the biggest shakeup in state IT policy since 2010, when Republicans swept into power in 32 states.
Many of the governors first elected that year are due to step down and Democrats predicted to recapture the top jobs in states like Michigan, Illinois and New Mexico. Plus there are another dozen races considered toss-ups, and altogether it means many states will enter 2019 with new chief executives — and, as a likely result, new chief information officers.
Already, 2018 has seen a growing exodus of CIOs from the administrations of retiring governors. Since August, New Mexico's Darryl Ackley, Ohio's Stu Davis and Maine's Jim Smith have resigned ahead of their states' elections. In Tennessee, Mark Bengel, who was appointed CIO in 2007 by Democratic then-Gov. Phil Bredesen, but stayed through most of the term of Bredesen's Republican successor Bill Haslam, retired last month. (Businessman Bill Lee is expected to maintain the GOP's hold on the governor's mansion.)
Of the 36 gubernatorial elections Tuesday, the Cook Political Report rates 12 as toss-ups, including Maine and Ohio. Of the other 10 races in that category, seven will replace a departing incumbent, including Georgia and Florida, arguably the two highest-profile contests of the cycle. Any result in those races is likely to upend the tenures of CIOs Calvin Rhodes and Eric Larson. And in Wisconsin, two-term Republican Gov. Scott Walker faces a stiff challenge from Democrat Tony Evers, the state's top education official, who could replace CIO David Cagigal if he wins.
Close races that could result in party changes are also expected in Connecticut, Iowa, Kansas, Oklahoma, Oregon and South Dakota. A partisan switch is guaranteed in Alaska, where Gov. Bill Walker, an independent, dropped out of a three-way race last month and endorsed the Democrat, former U.S. Senator Mark Begich against Republican Mike Dunleavy. (Bill Vajda, whom Walker appointed as CIO in 2017, resigned in August.)
At last month's conference of the National Association of State Chief Information Officers, several IT chiefs from states with competitive elections mentioned to StateScoop that they expect to be distributing resumes come January.
NASCIO is bracing for what could be one of the biggest state-level turnovers in memory. A strategic plan published by the organization in September advised government tech leaders to be nonpartisan actors who can work through either party's transition plans. And new governors may need all the help they can get from existing IT teams, considering how quickly the topic is drowned out by more contentious issues.
Not the biggest campaign issue
Expectations for tech policy in states electing new governors have been murky amid campaign narratives dominated by health care, cultural issues and feelings toward President Donald Trump. But a handful of gubernatorial candidates around the country have put out detailed plans of how to incorporate technology in their potential administrations.
In Ohio, the Republican nominee, state Attorney General Mike DeWine, released a plan in September titled "Innovate Ohio." The plan included calls to simplify the bidding process for IT vendors, digitizing decades' worth of paper records and developing a governmentwide operating system to foster data-sharing between agencies. DeWine's Democratic opponent, former Consumer Financial Protection Bureau Director Richard Cordray, has made fewer public statements about tech policy, though a campaign spokesman dismissed the DeWine plan.
"When Mike DeWine first ran for office in 1976, Apple had just been founded by Steve Jobs, Gerald Ford was president and the internet was still in its infancy," the spokesman, Mike Gwin, said. "Rich Cordray and [running mate] Betty Sutton have the right vision to harness emerging technologies, create good-paying jobs and improve the delivery of government services."
In Georgia, Republican nominee Brian Kemp, who as secretary of state is also overseeing the gubernatorial election, has said he'd push to expand broadband access to the 25 percent of the state's rural areas that currently lack it. Kemp's campaign says he'd pursue that through a series of private-sector incentives including a sales-tax holiday on internet equipment and eliminating right-of-way fees paid by telecom companies building infrastructure on publicly owned land.
The Democratic nominee, Stacey Abrams, has said she'd ask Georgia's transportation department to consider expanding the right-of-way for telecom firms to install high-speed fiber around state-owned roads in order to connect the nearly 640,000 households that lack high-speed internet connections. Abrams' campaign says she'd pursue policies to grow Georgia's biotech, financial technology and cybersecurity industries. She's also said she'd promote better cybersecurity practices for government employees and maintain the state's investment in the $100 million Georgia Cyber Center that opened earlier this year. Kemp's record on cybersecurity, meanwhile, has earned him scorn.
Safe seats
Even with all the potential upheaval, there are still many safe governor's seats among the 36 being decided Tuesday. Democrats like New York's Andrew Cuomo and Pennsylvania's Tom Wolf, and Republicans including Massachusetts' Charlie Baker and Texas' Greg Abbott are are overwhelming favorites to sail to new terms.
And several departing governors are likely to be succeeded by someone of the same party. California Lt. Gov. Gavin Newsom is all-but-guaranteed to replace fellow Democrat Gov. Jerry Brown, possibly smoothing a transition for CIO Amy Tong, whom Brown hired in 2016. Colorado is also likely to remain in Democratic hands, as U.S. Rep. Jared Polis, a former internet executive, is expected to win the seat being vacated by John Hickenlooper. And Idaho's Butch Otter and Wyoming's Matt Mead are just as likely hand off their seats to fellow Republicans.
Still, whether a governor's mansion remains in the same party's hands or not, many transitions are coming for state government, and CIOs may be looked to as key players in any handoffs. NASCIO's executive director, Doug Robinson, said so at his association's annual conference last month.
"We know there are going to be changes," Robinson said.