Maine CIO Jim Smith to step down this month
After nearly seven years, the state chief information officer now looks back on a time of transformation both for his organization and technology at large.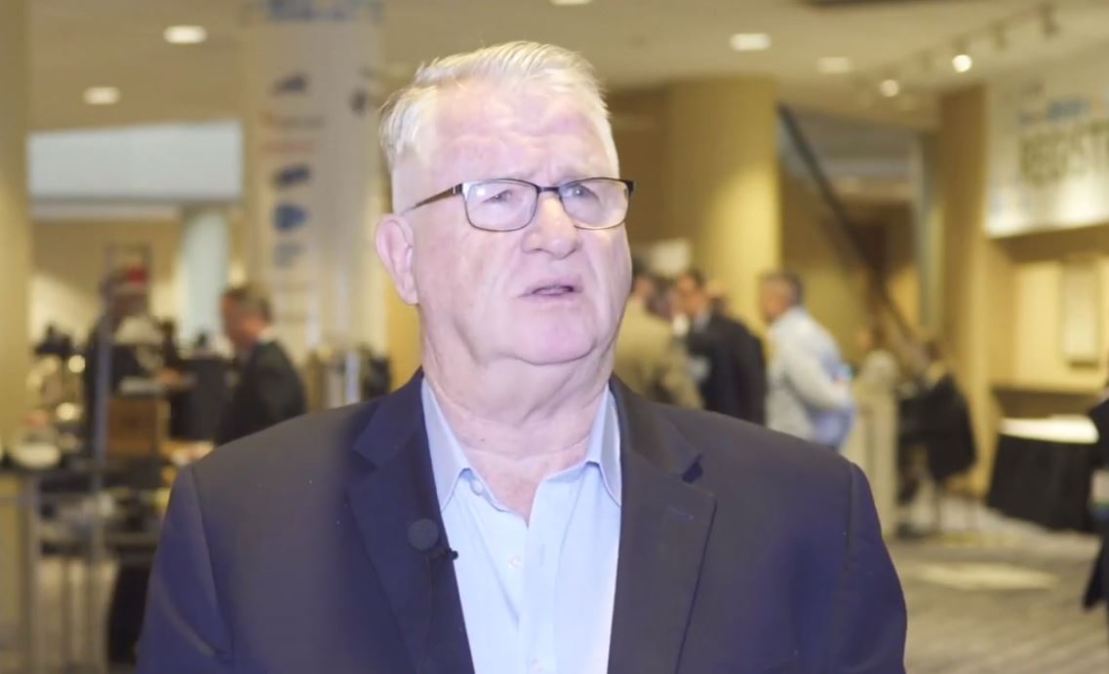 Maine Chief Information Officer Jim Smith will step down from his position at the end of the month, the official confirmed to StateScoop on Friday.
Smith departs after nearly seven years in the role ahead of the November election, in which Republican Gov. Paul LePage is term-limited from seeking reelection. The Office of Information Technology's chief operating officer, Ande Smith, will fill the CIO spot starting October 1.
Smith first worked in government as a developer for the state of Massachusetts in the 80s before serving in executive roles at the First Data Corporation, Sun Life Financial, and insurance firm Unum. He returned to government as a LePage appointee in 2012 during the governor's first term. Smith described his time with the state as a "fascinating" learning experience.
"In Maine I've been very lucky," Smith said. "I've worked for an administration that's been very supportive and very much visionary. The conversation in Maine has always been 'where we need to be in five years?' It's not 'what's the political decision this year?'"
Like all state CIOs, Smith led large IT modernization projects such as a four-state partnership to build the nation's first multi-tenant unemployment insurance platform. He oversaw policy changes such as the launch of the state's cloud-first policy. But when asked of his biggest accomplishment, he Smith said it was the education his office was able to impart.
"The thing we looked at most was how to improve the governance and how to improve project management," Smith said.
Changes in project management in Maine meant a shift toward an iterative or "agile" development process. Maine delivers products in three-week sprints. Making a shift to that type or process away from years-long cycles is difficult for some people, he said, but educating others on the value of such a change led to "good progress."
"That's a partnership. You work with your agency partners and everyone in IT has to pull together on those type of things," Smith said. "I think the way you do it is you educate people a lot on that and then you point to areas and talk about the success of the rest of the industry. You meet with people and say 'Let's all think about this together.'"
Private companies and government agencies spend tens of billions of dollars on cancelled software projects, and only a minority of projects are completed on-time and on-budget. Smith said that sharing facts like these with people is often an effective way to create change in an organization.
"After awhile, that has to get people's attention," he said.
Outside government, too, Smith's office helped to educate. When the state's private industry began talking about its technology workforce problem, state government started leading high school technology nights, events designed to promote careers in technology. Partnerships between the state, private industry and universities have generated more than 100 paid internship positions in private companies. Most recently, Smith said, the state has turned to the cybersecurity workforce gap.
Smith also spoke of the need to continue educating himself as technology has evolved. Working as a state CIO for more than six years places Smith in the minority as part of a group where the average tenure is about two years. Technology has changed a lot since 2012 and Smith said he's had to adapt along the way. All large projects are cloud-based now, for instance, he said.
"The days of doing things internally — that's gone away, and the state resources you need internally, that becomes architects and project management people and integration and things like that. You can see the world changing right in front of us," he said. "I'm a little envious because there's so much exciting stuff going on and the generation coming in [gets to see it.]"
Smith said he's undecided on whether he will return to the workforce after he steps down, opting for now to spend time watching his grandkids grow up.