As pandemic threatens budgets, 911 services begin scaling back
Emergency call centers already reporting challenges getting enough cleaning supplies and staff say they're now redrawing their plans as tax revenues collapse.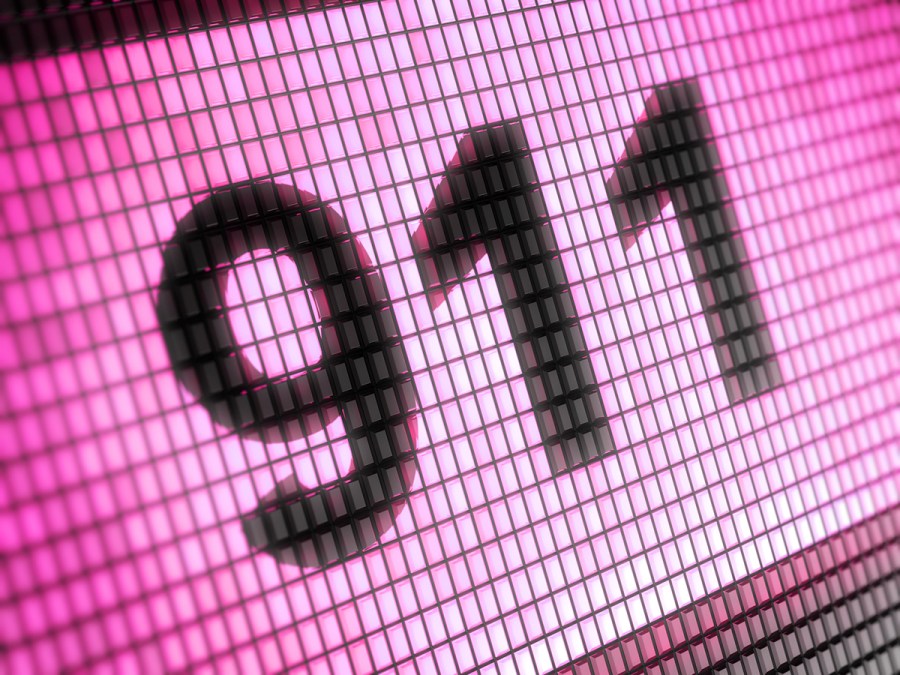 Despite declining numbers of 911 calls, emergency call centers are struggling to maintain staffing levels, locate enough personal protective equipment and cleaning supplies and fund technological maintenance and upgrades as the coronavirus pandemic wears on, according to survey results published this week by the National Emergency Number Association.
The survey, which follows an initial report the group published last month, show that earlier predicted issues of delayed maintenance and upgrades will be exacerbated by the budget shortfalls state and local governments anticipate. Nearly 40 percent of administrators of public safety answering points, or PSAPs, who responded to the survey said they are changing their plans for operations and upgrades as tax revenues dwindle.
While 911 systems are often partially funded by phone surcharges, they also rely on funding from public safety agencies whose budgets are tied to sales and income tax revenue, both of which have plummeted as many businesses remain closed and unemployment figures spike.
"PSAPs are foreseeing hiring freezes and spending freezes so they're taking care of what they can right now with the funds they already have authorized for them," said Dan Henry, NENA's governor affairs director. "It's not like the spigot has been turned off right now. It's like the spigot has been turned off four or five miles up the road and so that has varying effects."
Some respondents reported accelerating projects to support immediate needs, like remote call-taking or dispatching capabilities. Henry said call centers with more advanced technologies have benefitted from allowing dispatchers to take calls while quarantined at home or even operating consoles while isolated in a meeting room, instead of sitting elbow-to-elbow with other operators. Many PSAPs, though, are delaying long-term projects, like upgrades to next-generation 911, a suite of technologies that includes support for easy data-sharing across jurisdictions and exchange of photos and videos between dispatchers and callers.
But respondents also said quirk in the federal government's job classification system has made it difficult for facilities to ensure continuity of their round-the-clock emergency services. According to the Bureau of Labor Statistics' standard occupational classification system, 911 dispatchers are more akin to receptionists than emergency responders, a categorization to which Henry objected.
"This designation of telecommunicators as a clerical and administrative role is so far out of whack with what dispatchers actually do and the confusion around this speaks to that," Henry said, noting that in many states dispatchers are required to become certified in CPR, receive first-aid training and that their shift schedules and trauma patterns are similar to those of police officers or paramedics. "They're not just going in day one and picking up the phone and answering 911 calls."
Clerical jobs are generally considered non-essential, which has in many instances made it difficult for PSAPs to get the cleaning supplies they need or for their employees to get quick turnarounds on their COVID-19 test results, survey respondents said. Some said they often had to wait more than a week for viral test results, stretching their profession's thin ranks even further.
Many PSAPs are cancelling or postponing employee training and hiring and nearly every PSAP reported it will experience additional absences, though many centers are continuing education and certification programs online. And emergency workforces won't be immune to upcoming budget cuts, either, said April Heinze, NENA's 911 and PSAP operations director.
"When it comes to municipalities, if the municipality ends up doing any kind of hiring freezes, even if there is funding at the 911 level, they'll still do a hiring freeze for everybody," Heinze said. "It doesn't matter what kind of funding levels you have. Municipalities tend to do a broad stroke when it comes to any kind of budget shortfalls."
To alleviate some of these issues, Henry suggested that new legislation might resolve the confusion over the federal government's categorization of a job that many accept is essential to the functioning of a society, but that has not been classified that way. The error, he said, has resulted in a patchwork of state regulations about the status of 911 operators, but even explicit declarations from governor's offices or state health departments have not convinced authorities to fasttrack PSAPs' requests.
But Heinze said PSAP workers, many of whom reported in the survey reported heightened anxiety upon receiving news that their coworkers had tested positive for COVID-19, are now proving their mettle.
"One thing i can say about 911 is they're very good at dealing with whatever's thrown at them," she said. "In this type of an environment, we've had the ability to now look more long term than we've ever had to look on any type of incident in the past."