Next-generation 911 advancing quickly, but needs better funding, experts say
Cybersecurity, association leaders said, also remains a top concern as the public safety technology gets closer to launch.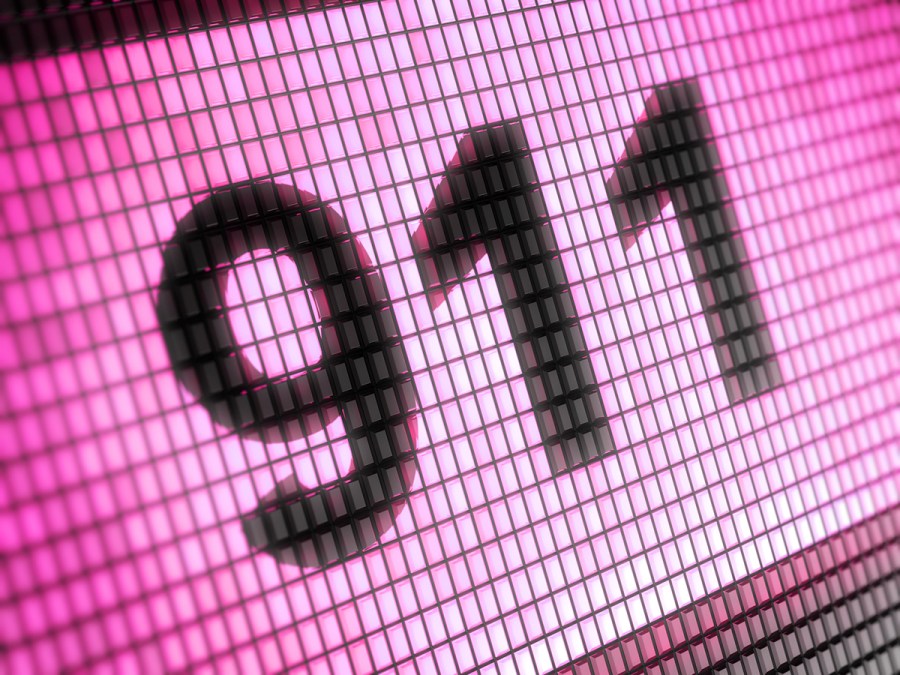 The nation's move to the next generation of 911 technology has made strides over the past year, but industry experts said during an online event Friday that considerable work is still needed in securing sustainable funding from Congress and establishing standards, particularly to secure the new, IP-based systems.
Recent developments affecting next-generation 911 include an announcement this week by Jessica Rosenworcel, acting chair of the Federal Communications Commission, that the FCC has secured agreements with the nation's three largest wireless carriers — AT&T, T-Mobile, and Verizon — to begin delivering vertical location data nationwide. The companies have agreed to immediately begin providing 911 centers nationwide with what the industry calls "z-axis" data, intended to help first responders more quickly locate callers in multi-story buildings.
"We've seen just an incredible number of standards milestones in the last 12 months with respect to next-generation 911," said Dan Henry, the regulatory counsel and director of government affairs for the National Emergency Number Association.
Henry, speaking during an event hosted by FCBA, a tech-industry legal group, also pointed to work on next-generation 911's primary technical standard, called the i3 standard. That standard, Henry said, is on track to have its third revision accredited sometime this summer, which he called "a huge milestone."
He said another major suite of standards, called Emergency Incident Data Object, will also be published this summer, enabling incident data to be shifted between the various computer-aided dispatch systems used by public safety answering points around the country.
"That's always been kind of a kludgy situation because one agency may have a different set of data fields than another agency does and so EIDO seeks to standardize that," Henry said.
Last month marked the first international next-generation 911 call transfer, from the U.S. to France, he added.
"The NG environment is a fundamental ground-up rebuilding of 911 for an IP environment," Henry said. "It's really a sea change. It's hard to overstate how different it's going to be in terms of technical and operational nature."
Funding, regulatory needs
Next-generation 911 upgrades have been underway across the country the last few years, with officials in some states now beginning to talk about staging their first test calls. But before the technology can enter normal operation, with 911 callers sending photos and video to operations centers and centers sharing digital call data with each other, those centers will depend on consistent funding for operations.
"It will require more than just an influx of cash, but the ongoing funding that will be needed for maintaining a next-generation 911 system," said Harriet Rennie-Brown, executive director of the National Association of State 911 Administrators.
Rennie-Brown said states will also need better support for cybersecurity. The country's current 911 systems run on copper wires and legacy hardware largely impervious to modern attacks, like ransomware, but many in public safety regard cyberattacks against the new, IP-based systems an unavoidable eventuality.
"As we move into next-generation 911 and we start to see breaches and the cost and the toll that they have on infrastructure, whether it be utilities, the latest one on meat packing, whatever it is, we want to see that the 911 system has the same level of secure, safe systems," Rennie-Brown said.
Regulating next-generation 911 could require significant policy changes, though. Rennie-Brown called next-generation 911 a "deregulated zone."
"That is one of the challenges that states see: There's not always a bright line between who's responsible for what within the next-generation 911 system from a regulatory standpoint," she said.
'Chokepoint'
Mark Reddish, the senior counsel and manager of government relations for the Association of Public-Safety Communications Officials, said action from Congress is urgently needed to bridge the high technology in use by the public and what's available to call takers in the U.S.' thousands of public safety answering points.
"On either side of that chain, you have these great broadband communications tools, but there's a chokepoint in the middle," Reddish said. "So we need to change that, and we need federal funding to change that."
As an example of the current 911 system's shortcomings, he offered by comparison the technology available to power utilities, which often provide the public with outage maps containing information like when issues are expected to be resolved and precisely where they're occurring. Today's 911 operators don't have that capability, he said.
Reddish and the other speakers called for funding that can ensure a consistent quality of 911 service across the country, in rural and urban locales, extending from technological capabilities to the level of training made available to call takers.
"There are so many opportunities to improve things that one of the major issues for Congress is just deciding how far to go," Reddish said. "There is probably no lack of what Congress could do to improve the cybersecurity landscape, but it would probably be a mistake to provide this upgrade for NG911 without baking in the cyber protections at the outset."