New York expands drone program to monitor shark activity
In response to several bites over the Fourth of July holiday, Gov. Kathy Hochul expanded the state's drone program to better monitor sharks.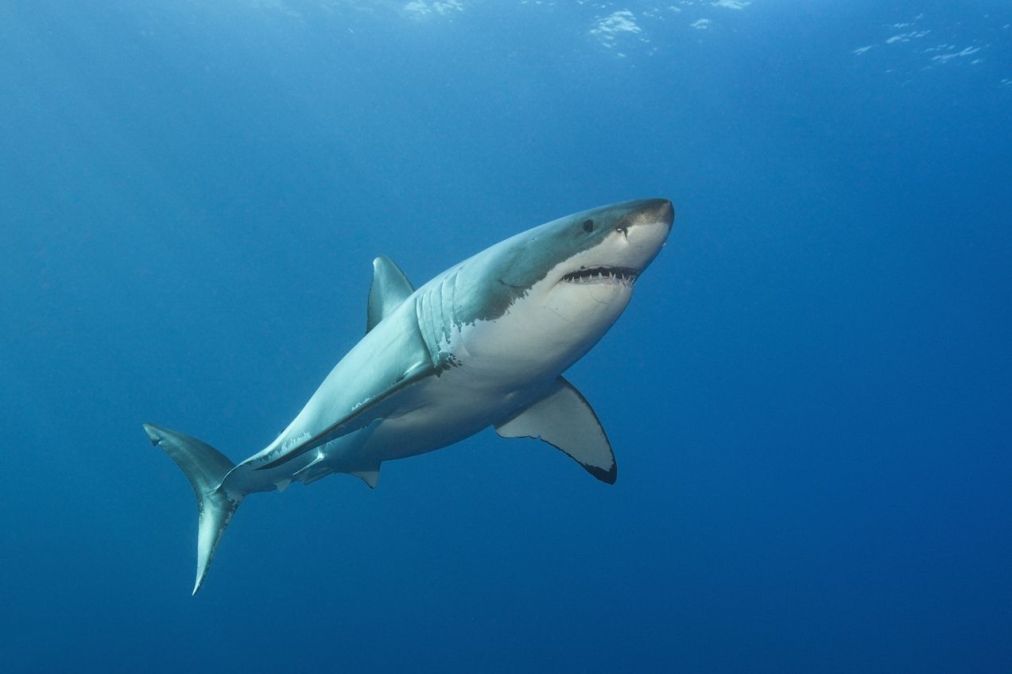 Beach communities on Long Island and in New York City are set to receive dozens of new drones for monitoring shark activity along the shore, Gov. Kathy Hochul announced Friday in response to a series of shark bites during last week's Fourth of July holiday.
The expanded shark monitoring efforts build on a May announcement from the governor that saw the deployment of 10 new drones for the New York State Office of Parks, Recreation and Historic Preservation, the agency heading up the shark monitoring operation.
George Gorman, the regional director for the New York State Office of Parks, Recreation and Historic Preservation on Long Island that oversees the region's beachfront operations, told StateScoop the state's shark monitoring program was formed in 2018 in response to an increase in shark sightings and bites. A pair of shark bites on Fire Island, a narrow barrier island off the southern shore of Long Island, forced the Parks office to evaluate its shark reporting system, he said.
"We already had a shark protocol, or what we call 'Dangerous Marine Life Protocol,' for our lifeguards and park managers that pre-dated 2018," Gorman said.
That reporting mechanism, he explained, involved lifeguards quickly getting people out of the water and then confirming a shark's presence via aircraft such as the New York State Police helicopter.
"Then, we kind of looked at it and determined that we needed to have a notification system and some coordinating of the beachfronts throughout Long Island," he said.
That gave rise to the Long Island Coastal Awareness Group, a network of 200 beachfront operators who pass along shark reports to lifeguards.
To the skies
In 2021, Gorman said, New York State Parks realized that drones would be a good addition to its notification network to further enhance beach monitoring. He said the drone program began when two lifeguards started using their own personal drones to aerially monitor the water.
And then last year, Parks purchased its own drones to begin surveillance of the beaches, which were operated by State Park Police and lifeguards. However, Gorman said, they were lower-end quality drones and not operable during strong winds.
Parks purchased new drones this year, which Gorman said are wind resistant and can fly to a height of 400 feet — the highest allowed by the Federal Aviation Administration — and equipped with cameras that can see five miles out.
"The drone operators are right there on the beach, so not only do they notify the park operations office, they notify the lifeguards supervisors right there," Gorman said. "In addition to the drones that we have, we have lifeguards on jet skis in front of the waters and we have surf boats that our lifeguards every now and then go out and patrol."
Additional training
Before the governor's announcement on Friday, the drones monitored three of Long Island's most visited state parks: Robert Moses State Park, Jones Beach State Park and Hither Hills State Park. Now, they'll be spread across Downstate New York's coastal areas. The governor also announced the state will provide funding to train local personnel to operate the drones, adding to the 33 currently trained beachfront staff members.
One of the new drones announced earlier this year, which is assigned to Park Police, is a large model equipped with thermal imaging, laser range finding and high-definition cameras for night surveillance and patrols in adverse weather conditions. It can also drop personal flotation devices.
Gorman said he hopes the new training funding will allow more of his staff to learn how to use the thermal imaging technology, which would provide an additional layer of surveillance in the water.
"We at State Parks, we expanded our program," he said. "And now, this gives the municipalities the ability to expand their programs, and for those that don't have drones, this is a great resource for them to be able to monitor the beaches to keep all the swimmers safe."