Wisconsin licensing agency says Salesforce upgrade will put customers first
A Salesforce platform replaces outdated tech at the Wisconsin Department of Safety and Professional Services.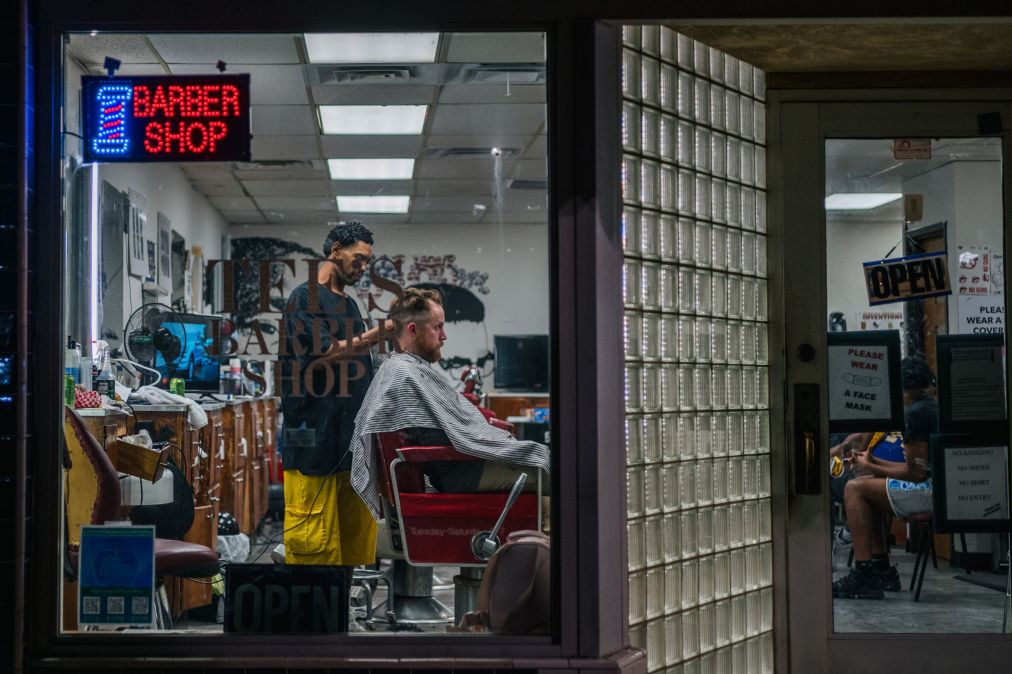 With a 1.6-star rating on Google Maps, the Wisconsin Department of Safety and Professional Services isn't the public's favorite place. But the agency is trying to rebuild its reputation with a recent upgrade to a decades-old occupation licensing platform.
The department recently announced a $6 million project to swap out its 35-year-old legacy platform, which officials said was cobbled together from a jumble of manual and digital processes it inherited when the agency was formed in 2011. Over the past six months, the department's technology has been modernized by Salesforce and an integrator, MTX Group, officials said.
"The world is certainly moving at a faster pace, and we've seen our volume of work exponentially grow," said Daniel Hereth, the department's assistant deputy secretary. "I think the movement in technology has really been to empower the customers to drive processes forward."
Professionals from across Wisconsin rely on the Department of Safety and Professional Services for licenses they need to work or run businesses — including nurses, cosmetologists, building contractors and teachers. But over the years, hundreds of dissatisfied workers have taken to Google to vent and leave one-star reviews, complaining of poor customer service, understaffed offices and months-long waits to receive licenses they'd already paid for.
"Last week I was on hold for 2 hours when someone answered, she took my basic information and said she'd send me to the correct department, I was on hold for another 15 minutes and then the call just ended," a reviewer named Crystal Norris wrote.
Hereth said the new platform alters how the state interacts both with its customers and outside parties involved in the licensing process, like schools and employers. He said the new platform "empowers" customers and places them at the center of his agency's processes, while putting some distance between the state and those third parties, which will now feed data into the new system, rather than dealing directly with the department.
"Fundamentally, it was really important that we maximize our relationship with the applicant and empower them to work with the relationships that they have and the people that they work with directly to obtain the material necessary to move the process forward," he said.
Before the upgrade, the "vast majority" of licenses required people to complete paper applications, said Jennifer Garrett, the department's public affairs director. That meant filling out a form, mailing it in and then waiting for a person to manually enter the information into a computer.
Beyond the cost savings, Garrett said one of the biggest attractions of a cloud-based platform like Salesforce is that the state can ensure the new system stays current as the years pass.
"There was a time when government would see an innovation somewhere else and then create a government version of it that often was close but not quite what consumers were experiencing elsewhere," she said. "That kind of created the impression that government just couldn't do things the same way as the private sector or that interacting with the government was always going to be more frustrating."
Hereth said Salesforce's security features, including its compliance with FedRAMP, were another draw, because agencies "have access to an incredible amount of [personal information] that increasingly have become targets for malicious actors."
Because Salesforce had these features, there was no need to "reinvent the wheel" and develop an in-house custom solution, he said.
"I think that's where we can deliver what our customers need in a way they're more accustomed to," Garrett said, "and maybe even surprise them that it can be a rather seamless experience to interact with the government."