Washington state pilots AI-powered wildfire detection system
A wildfire detection pilot program powered by artificial intelligence is helping Washington state respond more quickly to fires.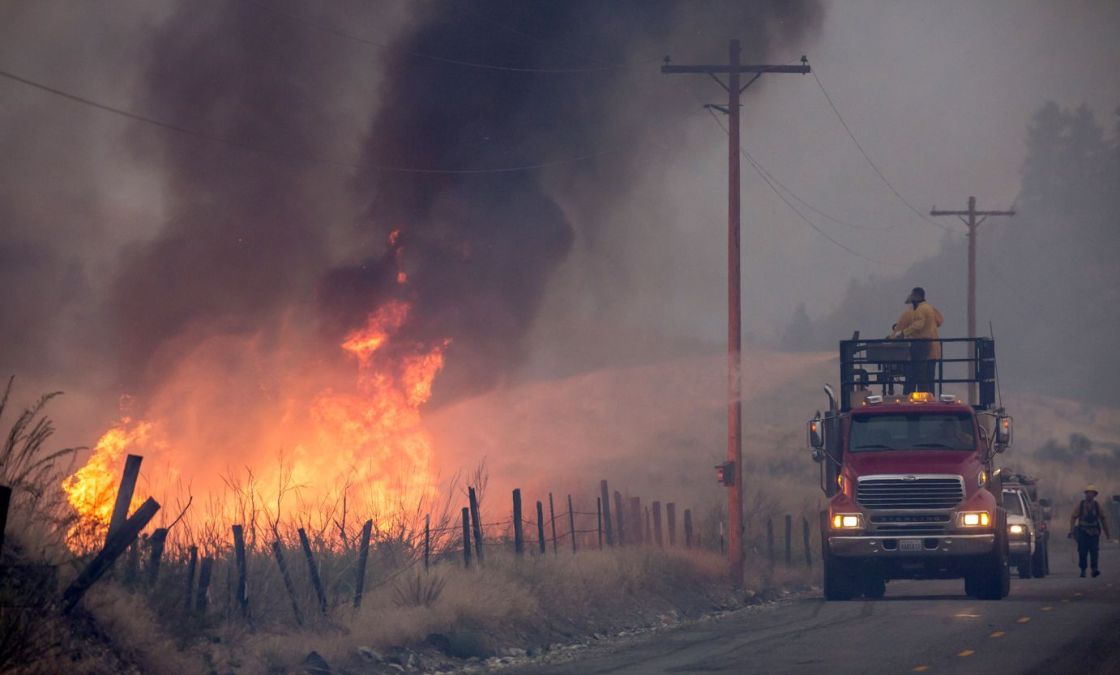 A wildfire detection pilot program powered by artificial intelligence is helping Washington state's Department of Natural Resources use real-time information to respond more quickly to fires.
The pilot program pairs video feeds from nine ultra-high-definition, 360-degree cameras equipped with artificial intelligence tools from Pano AI, a disaster-preparedness technology provider. Using satellite data, the AI cameras can "immediately" pinpoint exactly the smoke or fire is as soon as it starts, a news release said. The fire's location is then transmitted to firefighters over T-Mobile's 5G network, which officials said works even in remote areas.
T-Mobile shared that the system already has assisted the department with its initial response to several fires, including the Crater Creek fire that burned more than 5,000 acres in Canada and Washington state this past July and August. Washington expects to install three additional Pano AI cameras by summer 2024.
Along with the Pano AI-powered cameras, Washington's Department of Natural Resources is also using Starlink satellite packages, an expanded radio repeater network for smartphones, portable cell towers and other resources to keep firefighters and incident command management systems connected.
"With wildfire every second counts," Hilary Franz, Washington's commissioner of public lands, said in the news release. "Increased early detection through deploying technology like Pano AI means we can respond faster while fires are still small—saving lives and property while reducing costs — which is crucial as wildfire seasons get longer and more challenging."
Washington is not the first state to test out the idea of using artificial intelligence to combat wildfires. At the start of the year, lawmakers in Colorado advanced plans to launch a $2 million AI-powered wildfire detection program, but the legislation failed in committee in May. California has been experimenting with AI to detect and fight wildfires for several years and recently launched the Office of Wildfire Technology Research and Development as a dedicated lab for experimenting with new technologies.
Efforts to get a statewide program off the ground have stalled in Colorado, but fire officials in San Miguel County, Colorado, partnered with Pano AI in March to install the 360-degree cameras around the Telluride area. Other deployments of Pano AI in Colorado exist in Boulder, Aspen, Vail, Beaver Creek and Roaring Fork, according to the San Miguel Power Association.