California's fire agency opens emerging tech office ahead of wildfire season
The Office of Wildfire Technology Research and Development was created as a dedicated body to investigate new tools for emergency response.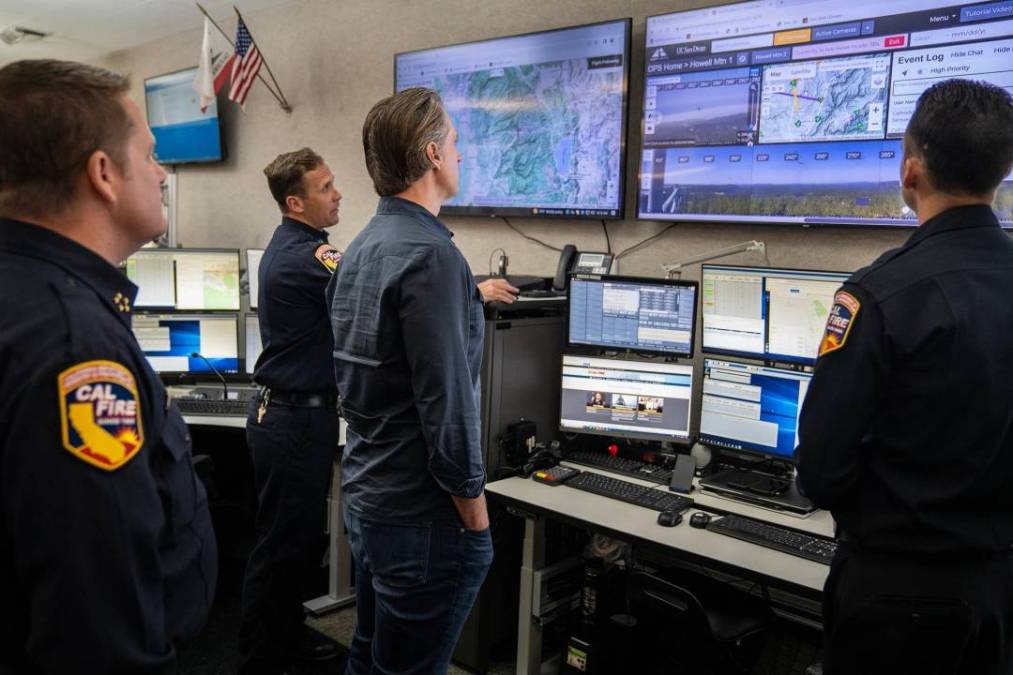 As California braces for another wildfire season, the California Department of Forestry and Fire Protection, or CalFire, has a new office researching emerging technologies that might assist with response to all types of emergencies.
The Office of Wildfire Technology Research and Development, created by a 2021 law, opened in March as a "central organizing hub for emerging technologies," according to Marcus Hernandez, a CalFire deputy chief assigned to the office.
Hernandez told StateScoop he's one of seven eventual staff members who'll be researching new technologies for an agency responsible not only for wildfire response, but assisting with incidents like medical emergencies, urban search and rescue and floods.
"We have all this great innovation out there, all these thought leaders who can make the technologies work, but we're here to help them understand what we're actually looking for," he said. "It would be a shame to waste too much time going in a direction that isn't of efficient value or enough of a step forward."
California already maintains an expansive portfolio of technology projects designed to assist the state in responding to fires and other emergencies. Gov. Gavin Newsom last week touted the state's aerial fire-fighting fleet and CalFire's use of emerging tech, which includes the Fire Integrated Real-time Intelligence System, or FIRIS, an airplane equipped with infrared cameras and data-forecasting tools.
Public safety agencies are often laggards when it comes to technology, but Newsom on Thursday called the last five years a "tech revolution" with regard to his state's ability to fight wildfires. He cited the use of AI to "identify threats quicker and deploy resources smarter."
Hernandez said that for existing technology projects, his office will play a supporting role to the agencies already involved — this includes projects related to satellites, drones and imaging, which are currently led by CalFire's intelligence program. But he said the new office plans to lead on new projects where the fire department has gaps in its capabilities, such as tracking personnel in the field after they've disembarked or providing last-mile communications platforms in remote areas, a persistent challenge for emergency responders everywhere.
Tracking "hand crews," the personnel who remove vegetation in the field, is a "gap" in the industry, Hernandez said, but the wildfire tech office can research options for teams at CalFire that are busy with their day-to-day tasks and might not have the time or expertise to evaluate new technologies.
"They drive up on what's called a crew bus, and often the crew won't start working until they're a few miles from where they parked," he said. "Knowing their location live on a screen for the incident commander on scene … there's a great value."
Hernandez said CalFire is also using ChatGPT, the generative AI tool, to streamline mundane processes like crafting social media posts and summarizing documents. He said all text generated by ChatGPT is reviewed by a human. He also said his office is currently developing an internal platform using GPT-4 — ChatGPT-maker OpenAI's latest model — to integrate the technology into back-office operations, such as generating key points gleaned from meetings.
At only four months old, the new office is still finding its footing. Hernandez said its success will rely heavily on the strength of the relationships it can forge with private firms, public agencies and nonprofits, a list that already includes the U.S. Forest Service, local fire departments across the state and NASA.