Three 5G ideas named semifinalists in D.C. challenge
Three semifinalists will demonstrate their solutions in front of judges on Oct. 2 to determine who wins the $20,000 prize.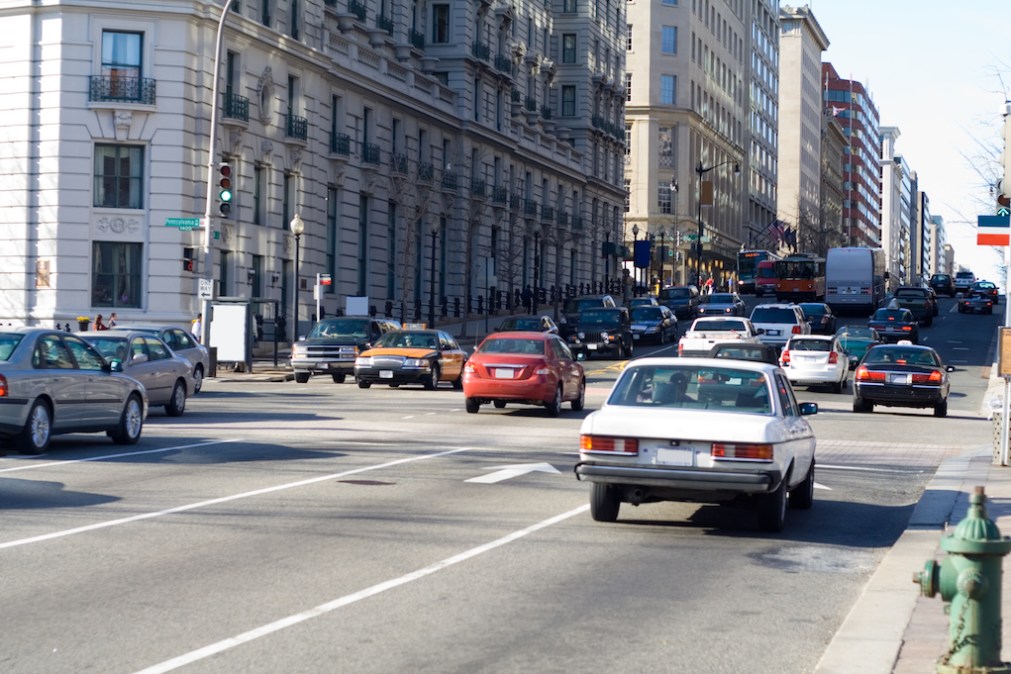 Washington, D.C. officials will consider three semifinalists in a competition for public health and safety technologies that incorporate 5G technology into applications and tools that could be used by first responders and law enforcement, the city's Office of the Chief Technology Office announced last week.
Two of the three semifinalists in the DCx challenge — including Public Safety Sensor Fusion from ENGR Dynamics, an engineering firm, and Safe Lane, by local developers Daniel Bernstein and Brendan Freehart— rely on visual analytics and object recognition systems to help law enforcement and first responders quickly identify the location and severity of incidents.
The third finalist, called the "Self-Action for Everyone" — or S.A.F.E. — card, is a credit-card-sized device that acts as an emergency alert tool that can be used anywhere in the city with a 5G connection.
The DCx competition is the second that the city has hosted with funding from the civic-tech nonprofit U.S. Ignite and the Smart Gigabit Communities program, which is funded by the National Science Foundation. The first, the GigabitxDC challenge, awarded $25,000 in February to Road Vision, a George Washington University-based development team that sought to use 5G and artificial intelligence to translate video from closed-circuit cameras and individual cell phones into traffic safety data.
The DCx competition semifinalists will split $14,500 for advancing through the first phase of the competition. At least one winner will be selected Oct. 2 at a demo night in D.C., and will receive or share $20,000 from U.S. Ignite and the Smart Gigabit Communities program. The semifinalists have will access to mentors, engineers and subject-matter experts throughout the process. The goal, according to Safe Lane developers Bernstein and Freehart, is to create change within the city.
Safe Lane, they said, is an object-recognition application that the city would apply to its closed-circuit cameras observing bike lanes. When a non-bicycle object like a car — though Bernstein boasted his app is sensitive enough to detect a piece of litter — moves into a bike lane, the application uses open-source image recognition data to alert a nearby enforcement officer in real time. The app can also be used to review historical obstruction data so that the city can observe trends, eventually improving traffic safety in the long term, according to Bernstein and Freehart.
"When something goes from being anecdotally unsafe to verifiably unsafe using data, I think that's when you get simple stuff like cones or traffic enforcement people out with more of a sense of urgency," Freehart told StateScoop.
The Public Safety Sensor Fusion product, or P2SF for short, also relies on object recognition, though for firefighters and first responders instead of traffic monitors. Using 5G to gather video and location data compiled from cameras and internet-connected sensors, the app will direct and track first responder units on-scene to within a meter of their location. First responders currently relying on a 4G connection can only track to within 50 meters, according to ENGR developers Dave and Tim Kaniss.
While infrastructure in the form of internet-of-things sensors still needs to be built out across the city for P2SF to be maximally effective, the goal of the product is to reduce the time it takes for first responders to decide how to distribute the resources they have among different emergencies.
The S.A.F.E. card is also designed to assist first responders, said its developer, Benjamin Pugh. The card can be used by itself to alert a 911 dispatcher to a location or to find in-network urgent care. Because each card would be registered to a user, metadata like phone numbers, emergency contacts, or allergies and chronic conditions can be included each time the 911 button is held down for three seconds.
"The sky is the limit in terms of metadata that the card can share with first responders," Pugh said.