Portland, Ore., mayor rallies support for 5G lawsuit with FCC
"We need every single mayor who cares about this issue — local control of local assets — to sign on with this," Portland Mayor Ted Wheeler said.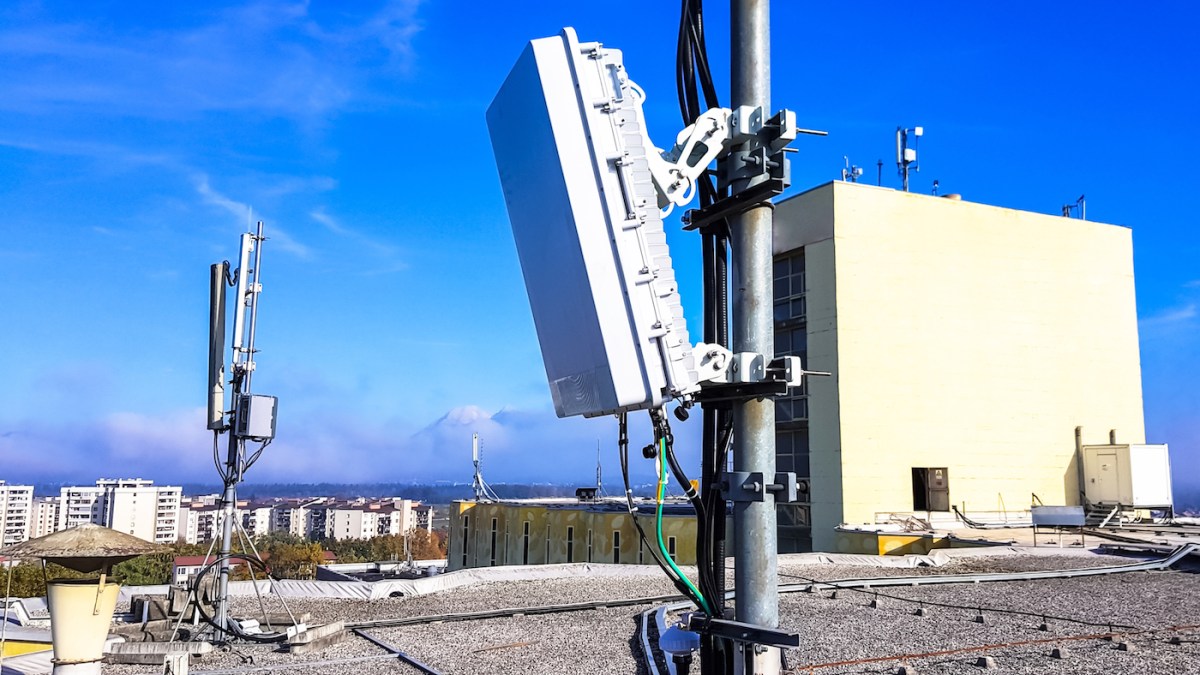 Portland, Oregon, Mayor Ted Wheeler on Thursday called on leaders of other cities to support an ongoing legal fight against a pair of Federal Communications Commission orders limiting what local governments can charge phone companies to install equipment that powers the next generation of wireless service.
Speaking at the U.S. Conference of Mayors winter meeting in Washington, Wheeler told a roomful of his fellow mayors that the FCC's 2018 orders strip cities of their authority over the development so-called 5G networks, which are claimed to handle signals 100 times faster than the wireless industry's current 4G LTE standards. The 5G standard runs on closely spaced "small-cell" antennas, which require phone companies to install equipment on existing utility poles, new poles or underground.
The FCC's first order, filed last August, requires cities to accept all applications from telecommunications firms to build new wireless and broadband infrastructure.
"We need every single mayor who cares about this issue — local control of local assets — to sign on with this," Wheeler, who took office in January 2017, said. "The more the better, obviously."
Portland was the only city to file an appeal of the August order, but the FCC's second 5G ruling, issued Sept. 26, prompted an immediate backlash from the mayors of dozens of cities. The mayors decried the FCC for implementing strict caps on how much cities can charge phone companies to install equipment and instating shorter time limits on the review periods for applications to build out 5G networks.
The fight, which is currently winding its way through federal appellate courts, could determine whether wireless carriers or local governments get to control the public right-of-way where the wireless equipment is installed. Many cities, including Portland, consider the right-of-way their most valuable public asset. The cities protesting the FCC's orders have also argued that they would allow phone companies to skip over low-income communities, which often lag behind on high-speed internet access.
If the FCC orders hold, wireless carriers will grow closer to installing 5G devices without obligations to serve those communities, exacerbating a "digital divide" of 24 million households without high-speed internet, Wheeler said.
Portland's lawsuit and the case filed by the larger group of cities are expected to merge in the Ninth Circuit Court of Appeals, said Gerry Lederer, an attorney representing Portland. The second suit was moved from the Tenth Circuit into the Ninth on Jan. 10 following a petition by lawyers representing San Jose, California. Lederer told StateScoop that he suspects all the cities and associations will eventually file a unified brief.
In the meantime, Wheeler and Lederer urged the mayors in the room to show their support for U.S. House legislation that would explicitly negate both FCC orders, restoring the authority over 5G infrastructure to local governments.
"I've said it before and I'll say it again today in front of all of you: the FCC's attempt to assert national control over local infrastructure traces is a misguided invasion of local authority and contrary to the law," Wheeler said.