Want to really understand state IT? NASTD has the data you want
The National Association of State Technology directors will release its first set of data later this year following a new state IT research initiative.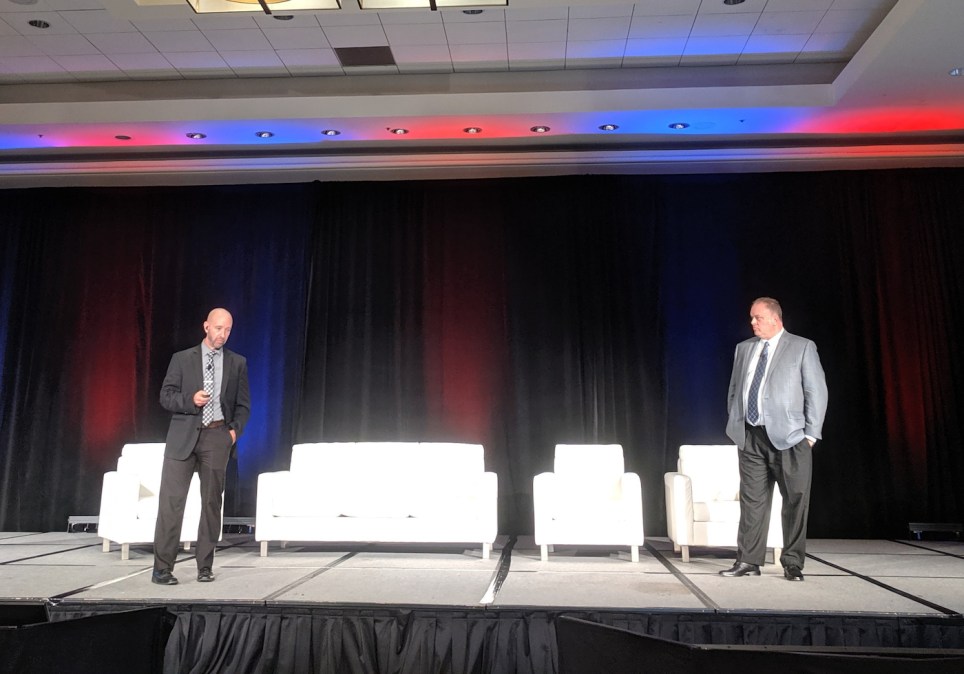 What do South Carolina and Wisconsin have in common? According to Texas Chief Technology Officer John Hoffman, who spent the last few months helping lead a new research project seeking to better understand state information technology practices and spending: quite a bit.
In fact, Hoffman told an audience of state government technology professionals and vendors attending a conference in Indianapolis on Tuesday, South Carolina and Wisconsin are "like, freakily similar."
Hoffman shared that insight from a project he and South Dakota Chief Information Officer Pat Snow are running for the National Association of State Technology Directors, which is holding its annual conference in Indianapolis this week. The project is NASTD's effort to provide new and valuable analysis to state IT leaders.
Both South Carolina and Wisconsin have populations between 5 million and 6 million, about 70,000 full-time executive-branch employees and partially consolidated IT organizations. Both run Microsoft's Office 365 using decentralized licensing. The biggest difference is that Wisconsin only allocates $32.8 million of its annual budget to IT, while South Carolina spends $85 million.
"I don't know if they ever really figured that out, but when you look at the comparison in populations and size — the relative funds allocated is a little different — but that might be an interesting point for them to get together and talk about," Hoffman said.
Snow, who serves on NASTD's executive board, said the organization had already been collecting this data, but not making the most of it. He said this project is an attempt to remediate that by providing states with new insights about their IT environments. Two reports on the research are expected to be released before the end of the year — one with sensitive data that only NASTD members will have access to and a version for the public.
Snow said he's been surprised by some of the findings, and not just in Wisconsin and South Carolina. How much states pay for software licensing fees can vary widely, for instance. The median cost for a software license in state government, according to NASTD's preliminary data (only 25 states have turned in their surveys so far), is $286. But range of what states are paying per license runs from $111 to $360.
"Who is paying 111 bucks, because I want to talk to them," Snow said.
The NASTD survey has gleaned other insights, including that 60 percent of states consolidate their data centers, while the remainder run on hybrid models. State IT organizations are more segmented, with 44 percent completely consolidated, 52 percent operating hybrid structures and 4 percent decentralized.
NASTD is gathering information from states using 22-question surveys covering issues of cybersecurity, data centers, storage, networking and workforce to provide its members with similar data points.
The National Association of State Chief Information Officers has been collecting similar data for many years. Snow said this project is intended to be complementary, and that NASCIO leadership will be asked to weigh in on NASTD's data before it's released.
Snow told StateScoop that NASTD holds more than 1,200 data points on state IT organizations spanning 30 areas of research. It was simply time to put that data to work, he said.
"What do we have that we can do every year?" he said. "And looking at all the reports, it wasn't very hard to figure out we have a ton of data. We're just not using it very well," Snow said.