Data Centers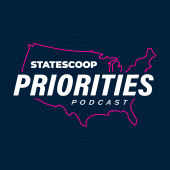 Priorities Podcast
On the Priorities podcast, Nebraska CIO Ed Toner says he's made high availability of services his top priority.
The two states have entered a unique resource-sharing partnership that their CIOs say is providing immense value.
The National Association of State Technology directors will release its first set of data later this year following a new state IT research initiative.