Virginia DOT announces second transportation data hackathon in four-part series
The department says putting on these events has been a learning experience that it is now distilling into a guide that can be used by organizations around the state to host their own idea-generating competitions.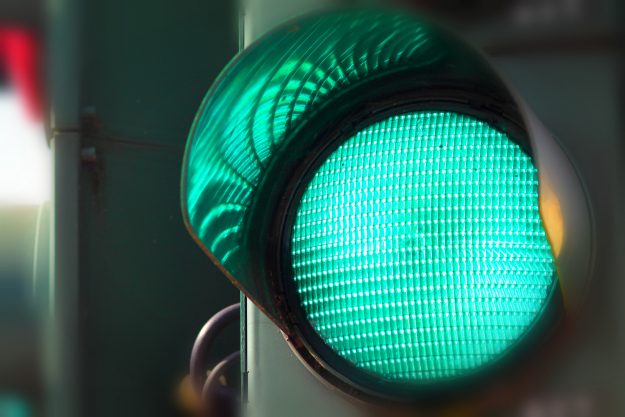 The Virginia Department of Transportation announced this week the second hackathon in a series of four expected to deliver new data-based solutions to the state's transportation and urban challenges. If the events are successful, organizers tell StateScoop, they could emerge as a "framework" other organizations can use to host their own public competitions.
This installment of the department's hackathon series, called the SmarterRoads Hackathon and Idea Jam series, will be held July 17 to 18 in Arlington. As with most hackathons, organizers are seeking to attract "a diverse group of developers, planners, futurists, big data lovers and problem solvers," according to the event's website . Winners will collectively receive $2,500 in cash prizes. The primary task of attendees will be to address transportation and smart city issues using data from the department's "SmarterRoads" data portal , which contains data streams like signal phase and timing information from the traffic signals installed throughout many of the state's intersections.
In addition to technical participants, said Virginia Lingham, special assistant of innovation at VDOT and organizer of the hackathon series, the state also hopes to attract planners and "more conceptual folks" who can focus on the event's "idea jam" categories of "safety, resiliency, and vulnerable road users."
"Those are kind of broad categories, but we did that intentionally to see what people will come up with — maybe some out-of-the-box ideas to address the needs in those areas," Lingham said.
For VDOT, the hackathon series represents uncharted ground, and as such, it's come with a learning curve and a few surprises, Lingham said. VDOT participated in former Gov. Terry McAuliffe's 2017 Governor's Datathon , she said, but their department wasn't running the show, so it's a little different this time.
"It didn't come so naturally," Lingham said of organizing the series. "I think there's a number of people who are interested in hearing about our experience in going through the series and possibly learning about it."
One of the main outcomes organizers hope to achieve from this program, she said, is to chronicle her team's progress and compile a guide or "framework" that other government agencies, universities, community colleges, high school groups, and business accelerators can benefit from without needing to go through the same learning process it's going through now. The guide, she said, will include essential information for event planning like how to set objectives, attract sponsors, find the right locations, conduct outreach and raise awareness.
In the first hackathon, five winners included teams that developed an app with game elements to encourage drivers to focus on driving and not be distracted, an Amazon Alexa skill that allows access to a variety of the state's transportation datasets in one location, and others.
The solutions have been valuable, which was expected, Lingham said, but the first event also uncovered unexpected outcomes, like the convening and networking power of hackathons. Organizers have also uncovered new data sources they didn't know were available, such as the flood monitoring data provided through a regional research program called StormSense .
The hackathon has also been valuable in broadcasting VDOT's involvement and interest in the field of connected vehicle research, she said — the hackathon is an effective way to advertise that.
Workforce development, too, has proven an unintended facet of the hackathon series that was not originally included in the programs objectives, Lingham said, but that has now become central to her team's mission.
And, she said, the events give state government a chance to let the public know that they're listening, as they work side-by-side with hackathon competitors.
"It really does impact how we're going to develop our portal and our open data sources as we move forward into the future," she said.