Vaccine distribution will hinge on technology and trust, NGA says
Statewide vaccine distribution plans will hinge on states' IT and data systems and whether residents trust their officials, according to a new report from the National Governors Association.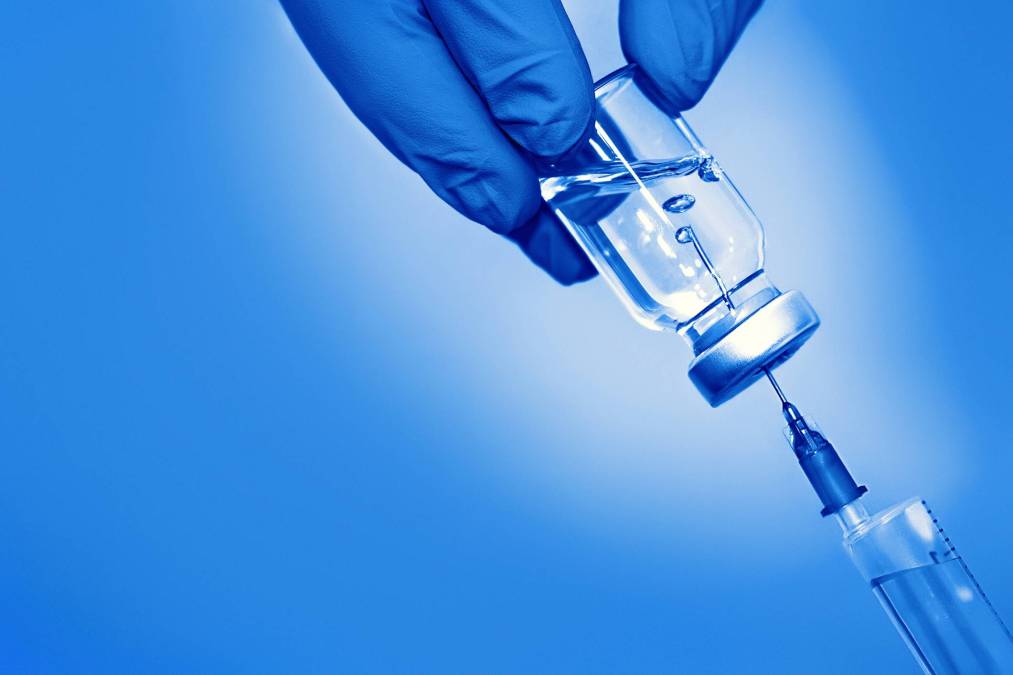 To distribute COVID-19 vaccines efficiently, governors should invest in data-management systems and mapping technologies, as well as build trust with traditionally underserved communities, according to a report published Wednesday by the National Governors Association.
The report is a qualitative analysis of strategies that governors are using to ensure their vaccine distribution plans are geographically and socio-economically equitable. It outlines how states are setting vaccination goals, allocating vaccines to different "phase" groups like essential workers and elderly, acquiring federal funding and storing temperature-sensitive medicine. In addition to managing the supply chain and logistical elements of vaccine distribution, states will also rely on IT systems that in some cases require additional vendors or assistance from the federal government to handle the registration, documentation and scheduling necessary to roll out the vaccines, said Hemi Tewarson, an author of the report and visiting senior policy fellow at the Duke-Margolis Center for Health Policy.
While some states are confident in their IT infrastructure's ability to handle the vaccine distribution, including enrollment and follow-up appointments, Tewarson said, others have acknowledged that their systems, by themselves, aren't sophisticated enough for the task.
Tewarson, a former director of NGA's health division, said the technical challenges of vaccine distribution — including data-sharing, analysis and software integration — are "challenging and complex" for states that haven't invested in end-to-end vaccine monitoring and tracking systems. The U.S. Health and Human Services agency reported last year that some immunization information systems used by states and localities to track vaccines are more than 25 years old.
The Centers for Disease Control has offered use of its Vaccine Administration Management System, or VAMS, to states that don't already have a digital system to track who has received a COVID-19 vaccine, along with where and when they received it. It's also offering use of IZ Gateway, which would create a national registry of vaccine data, linking the 64 immunization information systems in use throughout the U.S. today. But as of this fall, Tewarson said, only two states had adopted IZ Gateway, with others citing legal barriers preventing such intergovernmental data-sharing.
"[Some states] are really having to soup up their systems," Tewarson said. "Having add-ons, different technology to make sure that they're going to be able to track and monitor all the different pieces of the vaccine. IT system builds take time, so depending on how much states have to do to soup up their systems, that's going to dictate how fast they're going to be ready with data."
When it's ready, vaccine data will be "at the core" of statewide strategies, he said, along with demographic and other COVID-19 data that states have been collecting over the last nine months of the pandemic to determine which communities need access to the vaccine first.
New Jersey Chief Technology Officer Chris Rein, who has helped New Jersey implement a new system for COVID-19 vaccine distribution, told StateScoop that technology alone won't create a successful vaccine plan and that building trust between the public and government will likely be the "overarching factor."
The NGA report notes that some states, including North Carolina and New Mexico, are prioritizing vaccine access to historically marginalized communities, while others, including New Jersey and California, are using "equity factors" like access to transportation and medical services to guide distribution. To engage residents who are skeptical of the safety of the vaccine or who don't trust government services, Louisiana, Massachusetts and Oregon have reached out to universities and faith-based institutions to educate their communities and encourage them to receive a vaccine.