Vaccine effort moved officials to tears, New Hampshire CIO says
Collaboration between agencies "actually brought tears to our eyes a couple times," Denis Goulet said during an online event.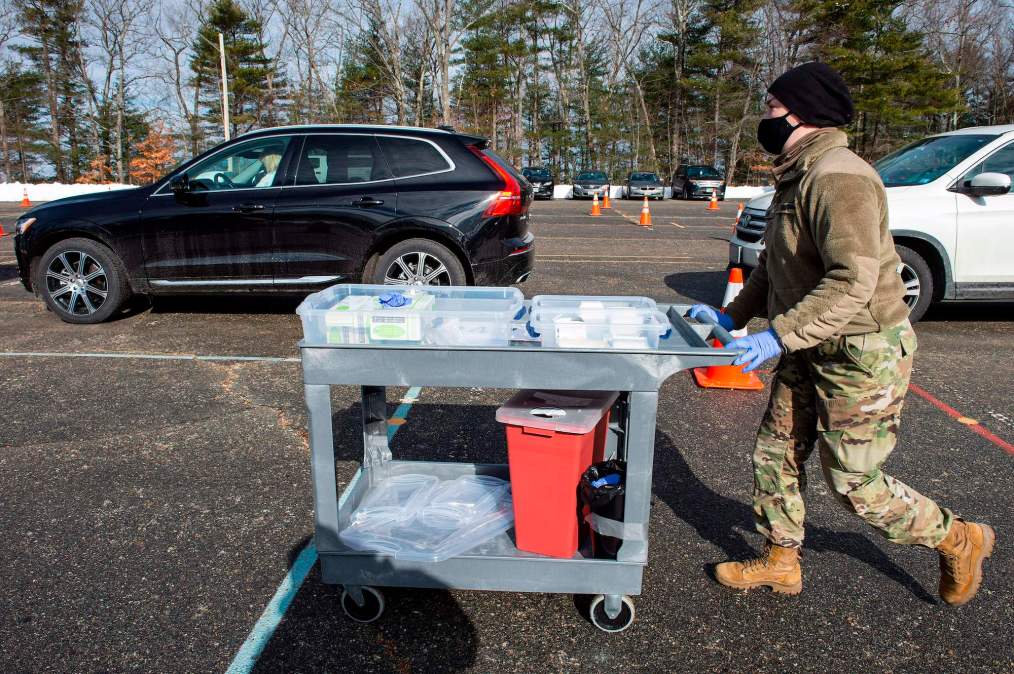 The collaborative effort between state IT, public health and local officials in standing up New Hampshire's COVID-19 vaccination program earlier this year was so impressive it made government leaders emotional, state Chief Information Officer Denis Goulet said during an online event this week.
Speaking Wednesday during an event hosted by Route Fifty, Goulet said that while the pandemic required his agency and others to deliver public services, like unemployment benefits, at breakneck speeds, setting up the system through which New Hampshire residents would schedule their vaccines was the biggest achievement.
"There was a tremendous amount of pressure on us to get that done quickly and scale massively," Goulet said.
When the first vaccines were approved for emergency use last December, New Hampshire started its distribution by using the Vaccine Administration Management System, or VAMS, a $44 million Centers for Disease Control program that was later found to be riddled with coding bugs that prevented people from scheduling appointments for the shots.
But as eligibility for vaccines expanded in March, the state launched its own scheduling system — the Vaccine & Immunization Network Interface, or VINI — which Goulet said was designed to be more user-friendly and capable of handling a large number of users.
"We wanted people to be comfortable," he said. "What we found was happening was that if we opened up an age group, 40-60% would hit it within a three-hour window."
Goulet credited a relatively smooth launch of the VINI system to modernization and centralization work the state had accomplished before the pandemic. He also said the use of low-code and no-code development tools enabled the state to launch faster.
"Low-code, no-code systems delivered, and no place was that more evident than in our vaccination system," he said.
But while the pace of development was impressive, Goulet said it was the collaboration across state and local governments getting shots in arms that was truly moving.
"[Gov. Chris Sununu] wanted the statewide effort. Through the activation of the National Guard and local health entities and local citizens volunteering, everyone became part of that effort," he said. "It actually brought tears to our eyes a couple times."
COVID-19 vaccines arrived, Goulet recalled, when "there were some really bad societal things happening." But he said the collaboration was on display during events like mass-vaccination clinics the state held at sites like the New Hampshire Motor Speedway, where senior IT officials volunteered in non-tech-y roles.
"I had some of my senior folks walking out where the cars were coming in just talking to people as they were coming in, or walking back with them after they'd taken the shots," Goulet said.