Santa Clara County, Calif., CIO Ann Dunkin to step down
After a public sector stint that included Santa Clara County, California, and the U.S. Environmental Protection Agency, Ann Dunkin will return to industry.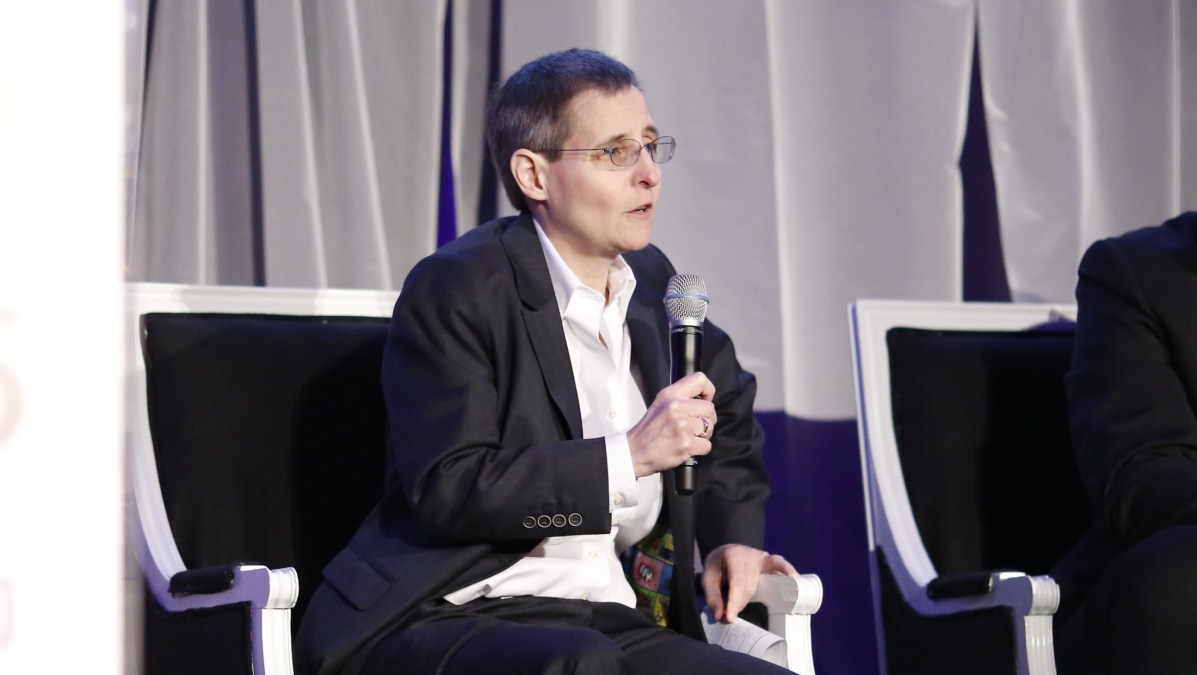 Ann Dunkin, who has served as chief information officer for Santa Clara County, California, for the last three years, will step down next month, she told StateScoop Tuesday.
She's taking a role Feb. 24 with Dell, focused on state and local governments in the western United States. In a letter announcing her upcoming departure addressed to the division she leads, Technology Services and Solutions, Dunkin explained that while she considers her work at the county important, the new role could potentially allow her to do more good.
"[H]owever large, Santa Clara is one county," Dunkin wrote. "I have been finding myself increasingly thinking about how I can … broaden the reach of my impact."
As the CIO of the nation's sixth most populous county, with 1.7 million residents, Dunkin, a former Environmental Protection Agency CIO and Hewlett-Packard executive, is departing an IT organization markedly different than the one she entered in 2017.
Dunkin oversaw the consolidation of four IT organizations and nearly 1,000 employees into a single agency, moved staff into a slick new building and pushed for the largest IT job reclassification the county had ever seen, which was completed last summer.
"There were people that thought it would never get done," Dunkin said. "No one had a sense of how it was going to move forward. People said it was going to stall and I said, 'Every Wednesday morning for four hours we're going to work on this and solve problems as they come up.' And we did."
Beyond developing the new classifications, which now total 119 IT jobs, Dunkin's team also had to coordinate with human resources to determine pay scales. It had to integrate feedback from the workers' union, evaluate and reclassify every existing employee under the new rubric and allow each employee a chance to dispute the various terms of their new classifications. That was all before submitting everything to the Santa Clara County Board of Supervisors for approval.
But the "tremendous amount of work" was worthwhile, she said, because it's geared the Silicon Valley county to be more competitive in the jobs market. Pay for county IT workers is now comparable to what they could get in the private sector, she said. The county also built "dual career ladders," so that employees uninterested in management still have a path available to advance their careers.
The ongoing transition to a new facility, formerly owned by the San Jose-based Cisco Systems, is key to the agency's makeover, Dunkin said, because it also affects the caliber of talent the county government can attract, while boosting morale.
"People walk into the buildings and they say, 'Wow, is this a government building? Because it doesn't look like one. It looks like a tech company.' And that's part of our goal is to give people a work environment that feels more collaborative, that feels more open. I'm really proud of seeing our people grow and flourish in this new environment."
Dunkin, who won FedScoop 50 and LocalSmart awards, led hundreds of projects during her time as CIO, including integrating the IT systems of two struggling hospitals the county finished acquiring last spring in a $235 million transaction, a process she called "a tremendous lift."
The county's now deploying a new paper-based voting system, assisting the Census Bureau by providing lidar and address-verification data and upgrading the county's digital tools for pretrial and probation services. In fact, the county is currently upgrading much of the technology used by public safety and criminal justice departments in the county.
Moving on wasn't an easy decision, Dunkin said, but it's for a good cause.
"What I want to be able to do is simply bring more value to the CIOs and the state and local governments we're going to work with," she said.