Pandemic's budget shortfalls push states toward automation
As chief information officers anticipate working with smaller budgets and smaller teams, automating processes, they say, appears increasingly necessary.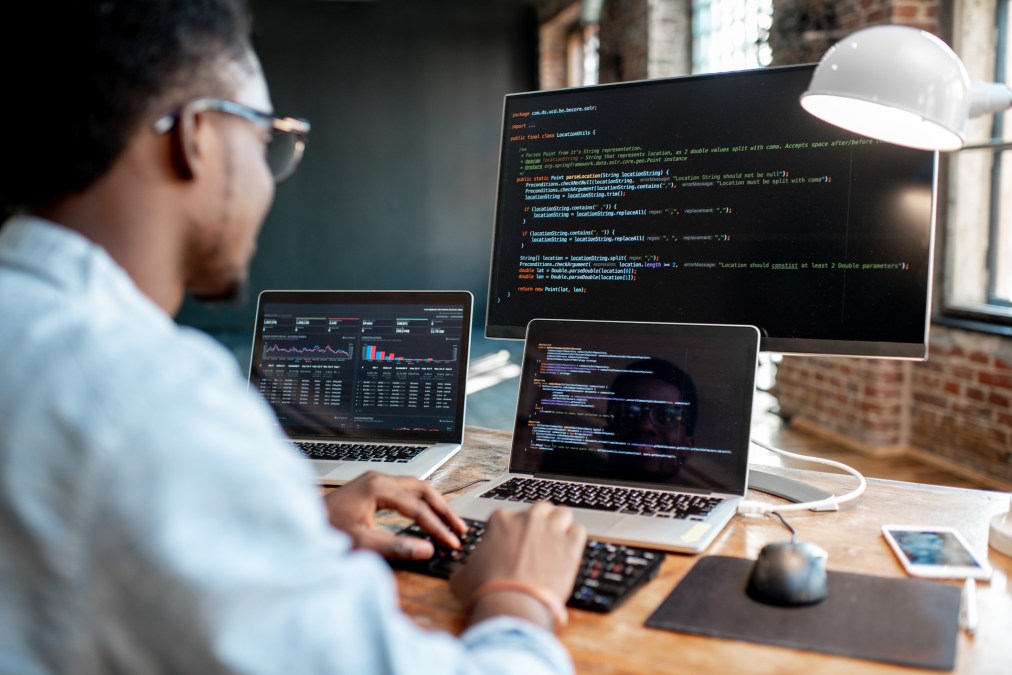 As the states face billions in budget shortfalls, some state chief information officers are showing greater interest in technologies that can automate various administrative tasks, hoping to reduce the strains on government workforces that may soon be thinned out amid the economic fallout of the COVID-19 pandemic.
The National Governors Association has argued that states need at least $500 billion in federal support to sustain their programs through the economic downturn that arrived with the health crisis. But many governors are now considering deep cuts to everything from higher education to social services after the U.S. Labor Department last week reported an increase of 2.5 million jobs in May, leading Republican lawmakers to postpone consideration of additional aid to states.
In Hawaii, which is facing an estimated $1 billion budget shortfall, CIO Douglas Murdock said that while he doesn't expect any large IT modernization projects already underway to be defunded, it may soon become more difficult to find funding for new projects. Instead, he said, robotic process automation, a class of software designed to complete repetitive tasks like data entry, is becoming more attractive to technology offices like his.
"I think we're all going to look for ways to streamline because things like RPA are going to be necessary," Murdock said. "A lot of states keep archaic processes in place because there are people there to do them, I think. It's civil-service mind block, maybe. But if we lose people, then we're going to have to bring in RPA to take care of things and to get better."
In Hawaii, IT modernization is chiefly represented by the elimination of paper documents, which the state is replacing with digital processes that require less printing, filing, scanning and other manual tasks normally performed by human workers.
"It's more of the day-to-day operations that are going to get affected, I think," Murdock said of the upcoming budget cuts.
CIOs in Texas and Arizona also told StateScoop they are looking more closely at robotic process automation to prepare for potentially smaller budgets.
But in New York, where some forecasts project budget shortfalls in the tens of billions of dollars, interim CIO Jeremy Goldberg said RPA is just one of many tools he's evaluating as agencies strive to continue providing services to residents during the pandemic. While automation may prove valuable when applied to certain tasks, he said, the technology's accuracy must be validated before it can be used effectively. He also urged CIOs to develop "cohesive" strategies and avoid saddling their organizations with "one-off" solutions that can introduce new technical challenges as quickly as they solve others.
"We end up creating a lot of disconnected independent systems and a range of things that really set up [states' IT environments] for instability," Goldberg said. "How do we approach these issues, these technologies, in a more systematized way? It's not just about the tools. We have a lot of tools and there are more things potentially we could procure, but it's really about what are the rules that are in place around these things and how do we maximize them for the best value, whether that's RPA or other?"
While some CIOs said they are exploring RPA specifically in anticipation of leading smaller teams, Goldberg said he believes automation technologies will not replace people, but rather will allow staff to focus on "higher-value work."
"It does not replace the need for what's really core and critical here, which is the human," he said. "And so while these tasks are automated, the jobs are not. Related to whether or not does this potentially reduce future hiring, I'm not a fortune teller by any means and it is difficult to predict future hiring, especially under this fiscal uncertainty and the pandemic, but it's unlikely in my mind that it would have a significant impact on overall hiring."
Nebraska CIO Ed Toner said his agency already reduced its workforce by 20 percent — through attrition — following a 2017 IT consolidation project that replaced federated IT shops with a single, centralized agency. Automation, he said, plays a central role in the new organizational model.
"All that did was help us tremendously through the COVID crisis because if you're automated, you're not having to come in and pick up the mail every day," Toner said. "We automatically, whatever the agency wants, we'll take that data and the process flow and take a lot of the human interaction out."
Toner said many of the manual review processes and repetitive tasks — like creating new accounts for users when they're hired or shutting down old ones when they quit — that were once performed by humans have been replaced by automated processes. The level of automation varies by agency, Toner said, and depends on how far each wanted to go in eliminating paper processes.
"There's some agencies that went all in," Toner said. They didn't want any paper whatsoever. They wanted everything to be automated, and there's some that are getting that, but they're all moving in that direction."
This story is part of Digital Government: The Next Decade: A StateScoop & EdScoop Special Report.