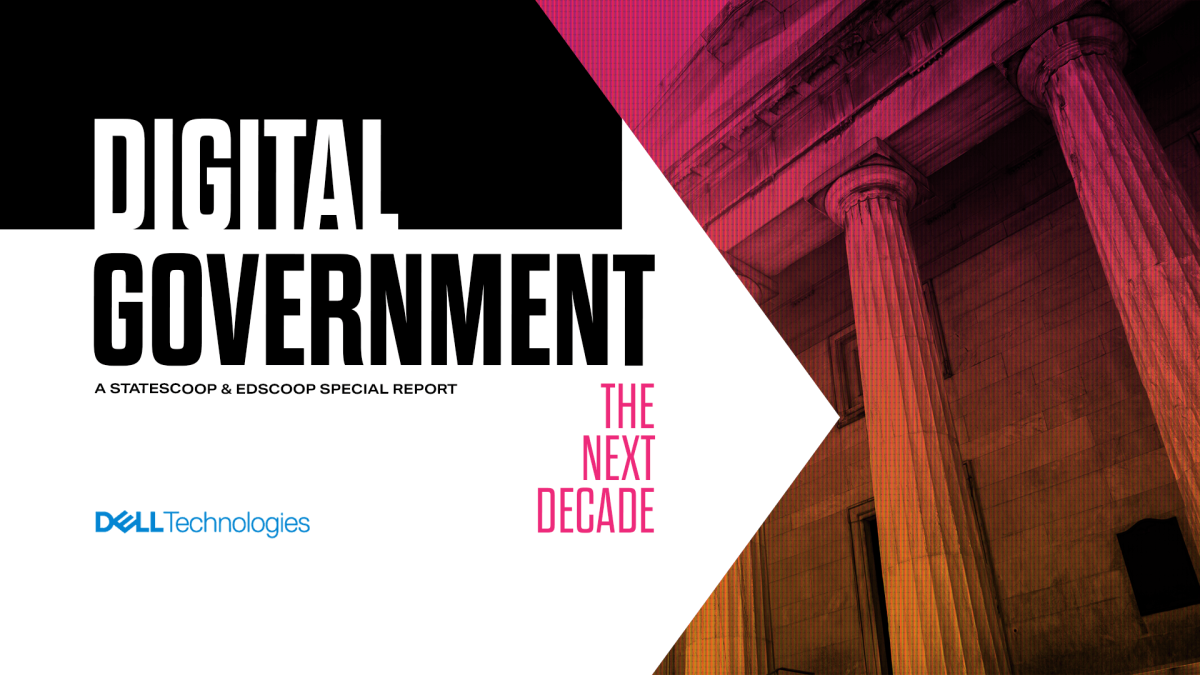 Digital Government: The Next Decade - A StateScoop and EdScoop Special Report
From simmering advancements in artificial intelligence to recent applications of public health monitoring brought on by the coronavirus pandemic, the public sector's use of digital technology is changing quickly.
Just as the past ten years have brought widespread adoption of cloud computing and citizen-centric models of service delivery, the next decade will introduce changes adapted to government's shrinking budgets and the public's demand for more convenient online services.
But what are they?
At universities, a global health crisis has afforded technology leaders a chance to redesign long-outdated educational models. Across state and local governments, technology officials are stepping out from "behind the curtain" and joining their organizations as integral business leaders. And in cities, which former Palo Alto Chief Information Officer Jonathan Reichental told StateScoop represent our shared future, "everything-as-a-service" will dominate the next decade.
This special report, which will be updated in the weeks following its initial publication, is our attempt to answer the question: What will the next decade of digital government look like?