San Jose, Calif., mayor says more collaboration needed for 5G leap
Sam Liccardo said cities need help from telecom firms and the federal government to avoid saddling citizens with the cost of 5G infrastructure.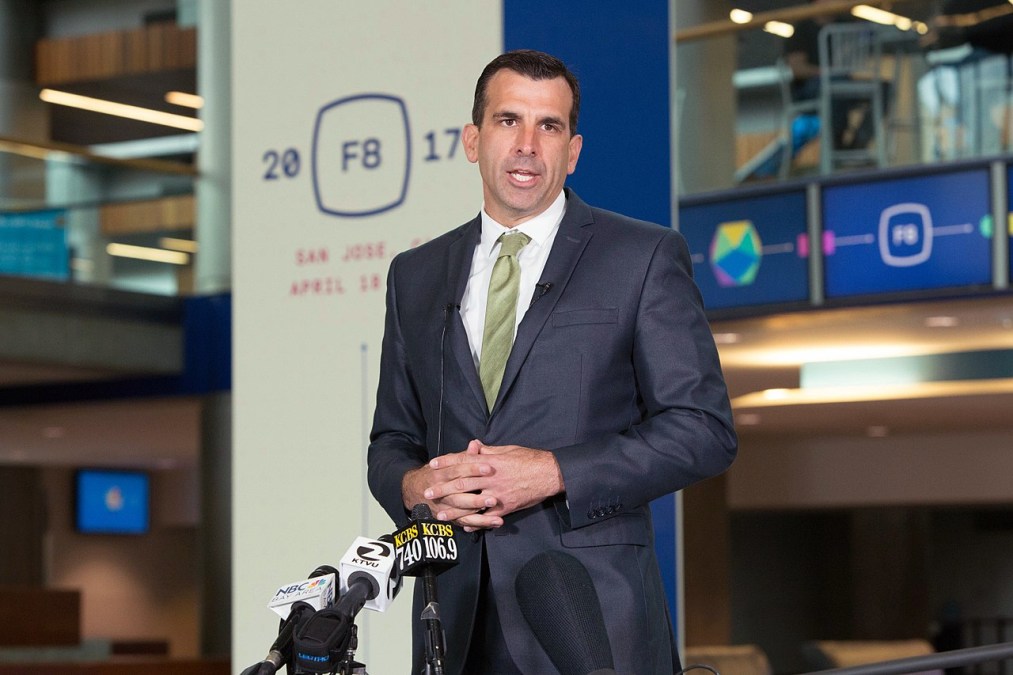 While several of the biggest cities in the country have already installed 5G infrastructure along downtown streets, the next great leap in connectivity will have to be spurred by action from telecommunications companies or the federal government, San Jose, California, Mayor Sam Liccardo said Thursday.
Liccardo, speaking at a virtual event on wireless technology hosted by the Washington Post, said that treating 5G as a universal public utility, like water or electricity, will require telecoms and the Federal Communications Commission to "step up" by increasing their investments in the technology and, more importantly, ensuring that it's affordable to low-income communities in cities like San Jose, where at least 95,000 people lack a broadband connection, according to city officials.
The FCC's rules prohibit cities from negotiating the prices they can set for charging telecommunications companies to install 5G infrastructure on in the public right of way, arguing that such negotiations would delay installations. (Liccardo was one of several mayors who sued the federal government unsuccessfully over these fees.)
"If we're not going to put this burden on local taxpayers, then it needs to be on either industry or the federal government," Liccardo said during the Post event. "Now the federal government's not stepping up with money, so the industry needs to be paying fees that compensate local taxpayers for the cost of the infrastructure, the maintenance of the infrastructure, that they're utilizing."
Liccardo created a $24 million Digital Inclusion Fund in 2019 to supply schools and homes with internet service paid for by the fees the city charges wireless providers to install small cell technology on light poles in the city.
San Jose gets $750 per small-cell antenna, which the city estimated in 2018 would raise $2.2 million annually over the following decade. Liccardo said mayors often ask him about raising a similar fund in the their city, but the FCC's rules forbidding negotiations make it difficult to replicate.
"The FCC under this administration has certainly been very industry-friendly, and the perspective of many in the industry is that what we really need is federal mandates that essentially tell cities: 'You better approve all these permits, get all these small cells up on the poles, get out of the way and don't charge us anything for it,'" Liccardo said.
Ideally, he said, industry and local government would collaborate to ensure that 5G is deployed quickly everywhere.
And how 5G changes the efficiency or scope of San Jose's digital services will depend on how that collaboration is managed, Liccardo said. Emerging technologies dependent on next-generation wireless communications, like autonomous vehicles, will require infrastructure to be installed densely across the city, not just in high-traffic, high-net-worth neighborhoods favored by telecommunications firms, he said.
"As we think about some of the great applications of 5G, particularly around autonomy and vehicles, we're looking at how we can transform an aging light rail fleet into a fleet of autonomous buses," Liccardo said. "That's going to require very rapid deployment of hardware, sensors and small cells in the city to dramatically reduce latency to ensure these vehicles can operate safely and pivot in a moment as soon as data becomes available."