States, local governments ask for 'large-scale' rural internet funding
A letter asking Congress for new broadband support comes after the FCC announced plans to offer billions in incentives to companies that free up wireless spectrum for rural access.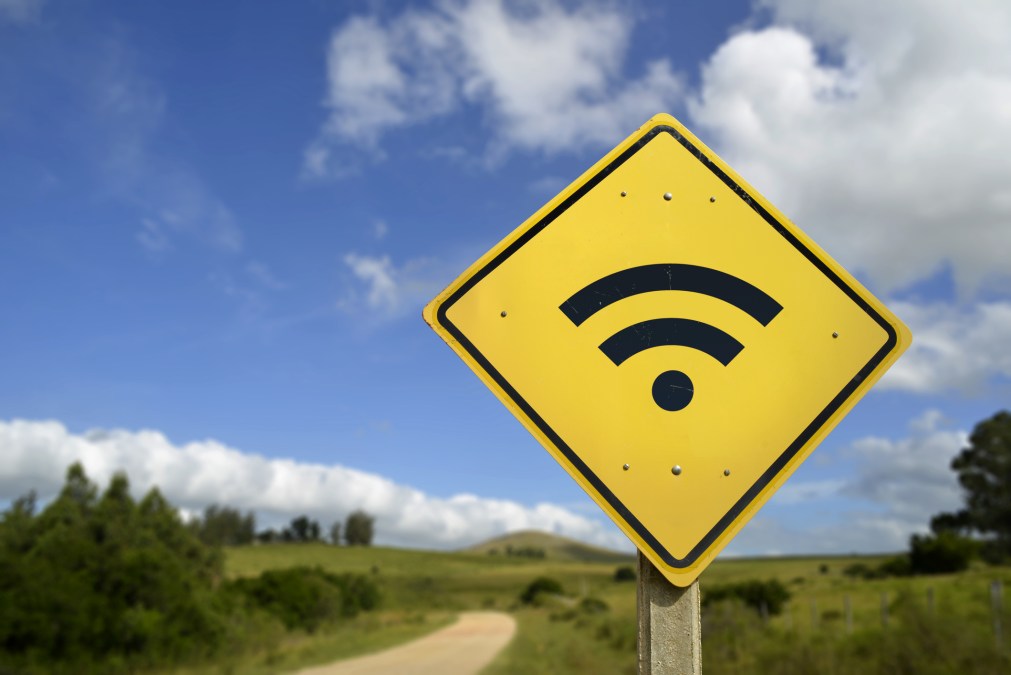 State and local governments asked Congress on Tuesday to funnel more investment to broadband infrastructure in rural areas.
The request, made in a joint letter by the National League of Cities, National Governors Association, National Conference of State Legislatures, Council of State Governments and the U.S. Conference of Mayors, urged Congress to invest in "large-scale" broadband expansions and upgrades in rural communities, which often have poorer service than indicated by federal coverage data. Congress should consider the input of state and local agencies and their stakeholders during any investment decision, the letter argued, as local jurisdictions may have more granular data than the FCC and better insight into which communities need help most.
The letter follows an order from the Federal Communications Commission late last month to pay satellite companies as much as $10 billion in incentives to free up 5G wireless spectrum for rural broadband expansion efforts.
"This auction presents a unique opportunity to invest in closing the digital divide without creating a new cost burden for the federal government, and while still accommodating the needs of the current users of the C-band," the letter says. "However, to ensure that we truly expand access and build upon previous federal, state and local work, these funds must be allocated wisely."
Now would be an optimal time for investment, the groups write, largely because the FCC's 5G auction, which will authorize as much as $5.2 billion in compensation costs and $9.7 billion in incentive payments to satellite companies to accelerate the process of relinquishing 280 megahertz of mid-band, or "C-Band," spectrum by 2025.
Mid-band spectrum can travel farther than high-band spectrum, and requires less infrastructure to connect rural homes and businesses. But the two Democratic commissioners on the FCC that voted against the auction say it's the wrong approach.
"In this proceeding, the FCC finally accepts what is obvious: we have reached the point where we need to fix our mid-band spectrum problem. We finally recognize our 5G future depends on getting this right. That's the good news," Jessica Rosenworcel wrote in her dissenting opinion on the auction. "The not-so-good news is that the C-band may be among the most challenging slices of spectrum that the FCC has ever taken up."
Rosenworcel said the FCC has no legal authority to require payments to satellite companies beyond "actual and reasonable" relocation costs, which the FCC has already authorized $5.2 billion to cover. The additional $9.7 billion is scheduled to be paid out to satellite companies to incentivize them to abandon their spectrum by certain dates in 2021 and 2023, money that Rosenworcel and Democratic FCC commissioner Geoffrey Starks said would be better used elsewhere.
"At best, it's back-of-the envelope math," Rosenworcel wrote. "It looks a lot like an effort to justify backroom deals and promised payoffs. That's not the kind of decision a federal agency should be making."
She's proposed instead launching a new rural broadband initiative to facilitate the nation's transition to next-generation 911, or to put mobile Wi-Fi hotspots in every school library to "virtually eliminate the Homework Gap overnight."
Rosenworcel's position is shared by some lawmakers, including Energy and Commerce Committee Chairman Frank Pallone Jr., D-N.J., and Communications and Technology Subcommittee Chairman Mike Doyle, D-Pa., who issued a joint statement last week positing that the "questionable legal basis" of the FCC order will likely be litigated, further delaying the deployment of 5G.
"[W]ithout Congressional action, this auction will not fund critical public safety infrastructure or bridge the digital divide," Pallone and Doyle's statement reads.
Pai said the order is justified because time is of the essence to deploy 5G across America.
"There are some who argue that we should wait—indefinitely," Pai wrote in his opinion attached to the order. "They complain that we are refusing to sit on our hands and wait for Congress to legislate. As the Chairman of the FCC, it would be irresponsible for me to do nothing on a spectrum band vital for 5G in the hopes that a Congress under divided control and in an election year is going to pass C-band legislation addressing the difficult issues ably resolved by this Order. For some, the imperative of criticizing the Commission no matter the issue appears to outweigh the importance of holding positions that bear even a semblance of internal consistency."