Pennsylvania, Colorado, federal DOT add services to Gov2Go app
Since its launch last fall, the one-stop government services app has slowly added new services in a growing number of locations around the country.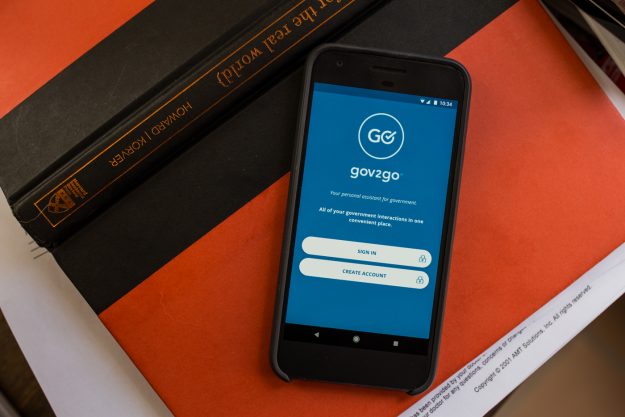 For many government technology leaders, the ultimate in service delivery would be an app or online portal where residents could conduct all of their government business from a single interface. Recent additions to Gov2Go , a state government services app developed by Kansas-based technology firm NIC Inc., are helping bring that idea closer to reality.
Pennsylvania and the federal Department of Transportation announced Friday that they have joined the Gov2Go platform with specialized features. Pennsylvania has added a voter registration service and has announced plans to work with its Department of Transportation to add several motor vehicle services later this year. The U.S. DOT launched a feature that allows users to receive text or push notifications when there are updates to pre-employment screening. NIC says DOT is also "exploring" plans to use Gov2Go as a tool to deliver pre-employment screening records.
Colorado announced the addition of motor vehicle registration services earlier this week that will allow residents to forego visits to government offices.
"This is our first really big service to be added on top of the national platform," said Fred Sargeson, general manager of Colorado Interactive, NIC's Colorado branch.
Gov2Go can be used in all 50 states, but only eight states have integrated the tool with state systems — Arkansas, Colorado, Kansas, Nebraska, Pennsylvania, Utah, West Virginia and Wisconsin. When the app first launched in October, just one state — Arkansas, the state NIC used to develop the app — had specialized functionality. Everywhere else, the tool can be used for more generalized purposes, like finding information about elections, national parks, government holidays or Amber Alerts.
But now, more states are adding features and more agencies are seeing the value in putting services in one location, Sargeson said.
"A big thing that came out of the focus groups was that people had some anxiety of whether they're able to get to the right office and hit all the right deadlines and file what they need to file and we think this consolidation of all those government transactions into a single app is sort of the holy grail," Sargeson said. "And I think you get there by adding more and more services."
In Colorado, the launch is proving successful with the public, and could even provide relief for internal operations as the state's Division of Motor Vehicles prepares for an upgrade that will close offices for several days in August, said Jack Arrowsmith, executive director of the Statewide Internet Portal Authority, a self-funded oversight body for Colorado.gov.
Arrowsmith said he's spent the past year talking to county clerks to understand their challenges and concerns and to explore whether Gov2Go could assist their businesses.
"Many clerks have a very small staff that do everything. They're in charge of elections, motor vehicles, whatever," Arrowsmith said.
Notifying people of the office closures and scheduling around the lapse in service might prove a useful niche for Gov2Go, Arrowsmith said.
And the download numbers show that the public likes the idea of skipping visits to the DMV. Since the app's soft launch in May, Arrowsmith said more than 200 people have registered in the app each week and as of June 15, the state had about 3,000 vehicles slated on the app's timeline.
Arrowsmith said the state is looking at integrating many more government functions, and is now talking to county treasurers, county assessors and other offices to explore the possibilities.
Some other states have added as many as 10 integrated services, Sargeson said, allowing users to do anything from paying franchise taxes to applying for recreational licenses, all using a single app.