Pennsylvania says its digital services revamp is going well
In 100 days, Pennsylvania's CODE PA office has built out its leadership team and set priorities for revamping its digital services offerings.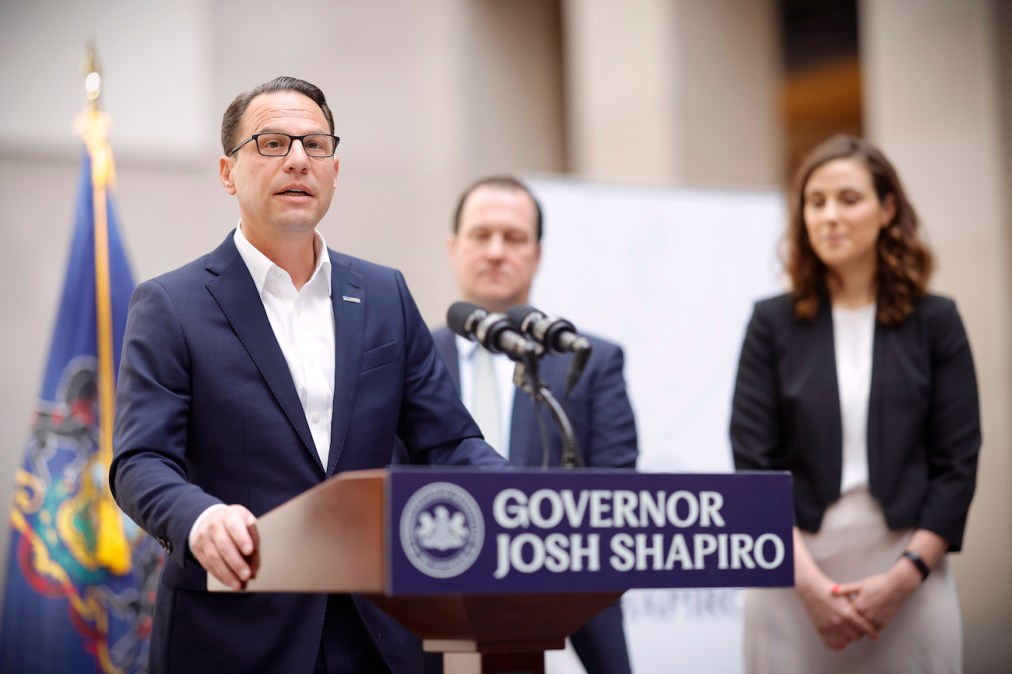 It's been 100 days since Pennsylvania Gov. Josh Shapiro unveiled the Commonwealth Office of Digital Experience, or CODE PA, and in that time, the office has built out its leadership team and set priorities for revamping its digital services offerings, the governor's office said Tuesday.
Shapiro announced that the digital experience team landed on three first projects for overhauling services, including modernizing permitting processes and unifying credentials to access services. The CODE PA office also added six new members from the private sector to lead in-house digital services teams in user expertise, experience research, design, product management and development to streamline the commonwealth's digital experience.
The office's first project will be working with the Commonwealth's Department of Environmental Protection to modernize its permitting technology. Currently, only 3% of DEP applications and permitting licenses are submitted online, and CODE PA plans to partner with the agency to make permitting easier.
On the second project, which is already underway, CODE PA is partnering with the Pennsylvania Office of Transformation to build an online portal for businesses and residents to request refunds when permits, licenses and certificates are not delivered on time. The CODE PA team is hosting focus groups, interviews and previewing the design and features of the new tool for public feedback, the news release said.
The third project will collapse the commonwealth's secure ID verification for digital services into one credential that can be used for every online service the state offers. Individual online services offered by the Commonwealth currently require separate login credentials, the news release said, and CODE PA will partner with both the security and technology teams to integrate them into one.
The office makes good on Shapiro's promises to modernize Pennsylvania's government services and create job opportunities in the state. The CODE PA team of full-time, internal digital services experts are funded by existing budget dollars.
CODE PA Executive Director Bryanna Pardoe will lead the projects under state Chief Information Officer Amaya Capellan, who was recruited in July from her digital services role at Comcast. Capellan told StateScoop she will be directly involved in the digital transformation efforts, the focus of her agenda as the state's top tech official.
In the announcement, Pardoe said that the projects will help to make services more accessible across the state.
"CODE PA was created to uphold Governor Shapiro's commitment to making government more effective for the people of Pennsylvania, and we hit the ground running to ensure that our online and digital services move at the speed of business to meet these needs," Pardoe said. "We've assembled a stellar team of talented leaders ready to continue this commitment and create more online opportunities for Pennsylvanians so they can be empowered by Commonwealth services to lead productive lives."