Colorado to offer blind residents free audio assistance
Colorado will offer blind and low-vision residents free access to visual interpretation app Aira when visiting state agencies.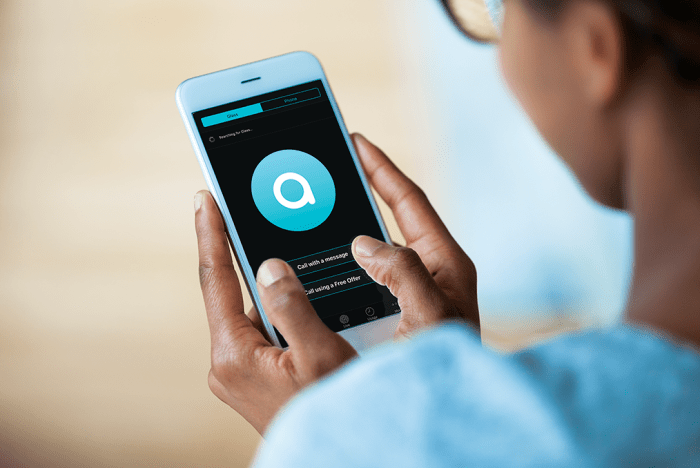 Blind and low-vision Coloradans visiting state-agency offices or accessing digital services can now access a live audio-description service to help guide them through their visits, state officials announced Thursday.
Colorado Lt. Gov. Dianne Primavera and the Governor's Office of Information Technology announced that blind and low-vision residents seeking to access state-government services can now access a mobile app called Aira, which connects users to live interpreters. Use of the service will be offered free of cost for up to 30 minutes per session, Primavera said. (The app's retail plans start at $65 for 15 minutes a month.)
The Aira app works by sending live-streamed video from the user's phone or tablet camera to a seeing interpreter, who then describes what they they see to the caller in real-time. Interpreters are available 24 hours a day, and are trained to describe a caller's surroundings, help them with navigation or answer other questions, according to the company's website.
The interpretation service is available at no cost to residents when visiting state-managed locations such as Department of Motor Vehicle bureaus, state parks, colleges, and workforce centers. Aira is also available to residents accessing state-run websites.
Aira has previously partnered with companies such as McDonald's and Starbucks, and is available on dozens of college campuses. The State of Connecticut offers it to users of public transit lines, as well as to passengers at the Hartford airport.
"The Aira service is another step forward in reducing barriers to state services through digital solutions, which brings us closer to creating a truly equitable, inclusive customer experience for all Coloradans," state Chief Information Officer Anthony Neal-Graves said in a press release.
Theresa Montano, a senior accessibility solutions architect in the Office of Information Technology, said in the press release that she had used Aira's service personally and professionally for six years, and found it "invaluable".
"With the help of their agents, I have been able to deliver strategy plans and review project plans and progress charts that once were impossible without the help of a sighted teammate," said Montano, who is blind.
"Knowing Aira is always available has relieved stress in completing my work and has been invaluable since we began working remotely," Montano said. "I am thrilled that we will be able to help blind and low-vision Coloradans gain that same sense of relief when they interact with the state."