Ohio, Pennsylvania plan interstate system for managing road work
Officials are hopeful the $5.38 million project could become a national system for managing what has historically been a manual coordination process.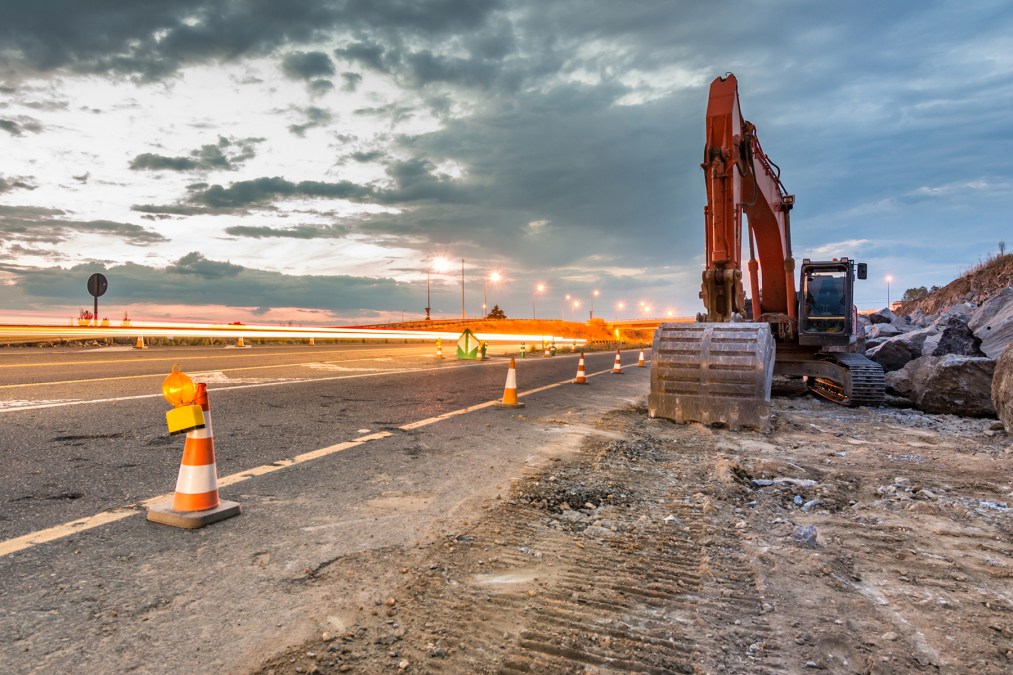 Ohio and Pennsylvania will soon start developing an interstate system for managing road construction projects officials hope will reduce confusion for motorists and transportation authorities.
Announced last month by the state of Ohio, the project, called the Work Zone Reservation and Traveler Information System, or WZRTIS, is a partnership between the Ohio Turnpike and Infrastructure Commission, an autonomous and connected vehicle initiative called DriveOhio, the Pennsylvania Department of Transportation and the Pennsylvania Turnpike Commission.
The $5.38 million project, which is half-funded by a grant awarded April 1 by the U.S. Department of Transportation's Federal Highway Administration, would replace manual processes currently used by the states to schedule lane closures and reserve work zones. Officials told StateScoop they expect the system, which is tentatively scheduled for completion in 2022, will eliminate confusion and redundancy in agencies' existing scheduling processes.
According to Pennsylvania, which is leading the project, it will seek a vendor "within the next few months" and start work later this year.
U.S. Transportation Secretary Elaine L. Chao said in a press release the "high-tech" project, which is planned to include information for 41,000 miles of roadway across the two states, will "relieve congestion and improve safety and efficiency on the nation's highways." According to the Federal Highway Administration, there were 669 fatalities and 47,758 injuries in work zones in 2014 and motorists also lost 6.9 billion hours due to work zone-related delays that year.
"At the end of the project it will be a real-time work zone information system," said Brian Newbacher, spokesperson for the Ohio Turnpike and Infrastructure Commission. "It will streamline coordination between maintenance crews and construction crews and traffic operations centers. It will share information across jurisdictions and have capabilities that will resolve conflicts."
Scheduling lane closures in Ohio today requires the requesting agency to consult a "lane closure chart" and fill out a paper form, which can occasionally lead to confusion or overlap between authorities trying to work on the same stretch of road at the same time, said Travis Bonnet a traffic engineer of 24 years who's spent the past four years with the Ohio commission.
"Especially once you get into a city, you have utilities, homeowners, contractors. They don't know each others' schedules of the work they're going to do," Bonnet said. "So they can plan on restricting traffic or reducing a lane and another entity can beat them to the punch."
By providing real-time information on a common platform, the states hope to avoid these types of scenarios, he said.
Mike Davidson, a senior traffic operations project manager with the Pennsylvania Turnpike Commission, told StateScoop the system's data feed will also have the ability to be fed into other software tools or connected vehicle platforms that states may one day operate.
"The data feed will be available to traveler information systems and apps, like Google Maps and Waze, to notify travelers of work zones," Davidson wrote in an email.
An early planning document shows states plan to build the system using "an open platform to ensure future scalability to local municipalities, partners, and other state transportation agencies. Agencies would have the ability to integrate the WZRTIS into their own [information technology systems], operational, and data systems and processes, and would manage ongoing maintenance and operations."
Talks on this project originated, Newbacher said, through a body called the Smart Belt Coalition, a group of state government agencies and universities from Ohio, Pennsylvania and Michigan.
The system was originally conceived as a $7.8 million project scheduled to begin Oct. 2017 that also included Michigan, according to the Federal Highway Administration, but officials from Ohio said Michigan ultimately backed out of the project. The Michigan Department of Transportation did not respond to request for comment.
But Newbacher said he's still hopeful WZRTIS might eventually be expanded to become a national system. If it works for two states, there's no reason it couldn't be useful for more, he said.
In his email to StateScoop, Davidson, the Pennsylvania project manager, said he's unsure the two states "necessarily have aspirations to scale the system nationally," though this idea was included in the project's original plans.
"With an aging transportation infrastructure across the nation, capital spending in surface transportation will continue to grow, resulting in thousands of work zones every year," a planning document reads. "By working together to deploy an open platform system for work zone management, Michigan, Ohio, and Pennsylvania will achieve economies of scale while providing an open platform that can potentially be adopted as a single unified national system."