North Carolina AG calls Trump leading source of election misinformation
North Carolina Attorney General Josh Stein called the president's recent suggestion that his supporters vote twice a key example of misleading voters.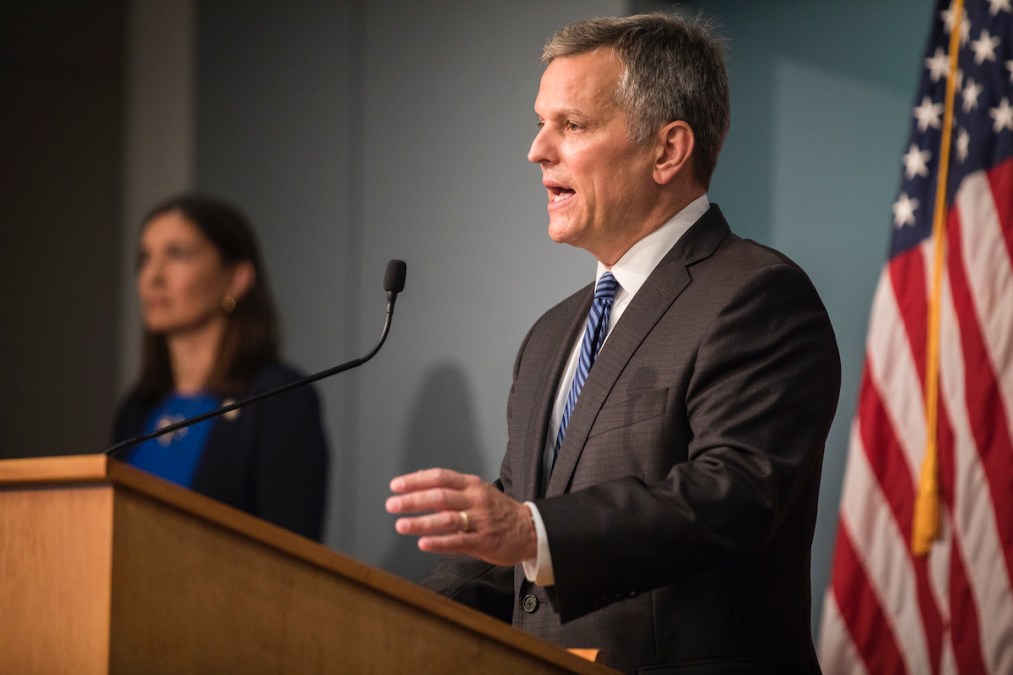 As state election and law enforcement officials continue their efforts to push back against tides of misinformation and disinformation that can potentially undermine voters' confidence, North Carolina Attorney General Josh Stein on Thursday laid much of the blame at the feet of President Donald Trump.
Speaking on a conference call with reporters hosted by the nonprofit Voter Protection Program, Stein called out Trump's suggestions to his supporters that they attempt to vote both by mail and in person, and that they swarm polling places on Election Day to act as "observers."
"There's been people, namely the president, encouraging people to vote twice, which is illegal in North Carolina," said Stein, a Democrat who is running for re-election himself. "For a leader to encourage people to commit crimes is a shame."
There is credence to Stein's assessment of the president. A study this month by Harvard University's Berkman Klein Center for Internet and Society named Trump as a leading source of misinformation about voting by mail, for which instances of fraud are exceedingly rare.
But Stein said that like his fellow attorney generals, he's been working with North Carolina election officials to stamp out all sources of misinformation and disinformation efforts that might target voters. He did say, though, that he was not aware of any North Carolina voters who received threatening emails, purportedly sent by the Proud Boys hate group, that U.S. intelligence officials have attributed to an Iranian influence campaign designed to undermine voter confidence. Stein also said he has not conferred with federal law enforcement on the matter yet.
Still, state officials' fight against election disinformation and misinformation remains an exhausting one, with New Mexico Secretary of State Maggie Toulouse Oliver last week likening it to a "whack-a-mole" arcade game. In just the past few weeks, election officials and voters have been inundated by false social-media posts claiming shutdowns of polling places, spammy text messages designed to collect individuals' personal information and a robocall campaign that has led to the indictment of two right-wing scammers in Michigan.
The deluge has led some states to mount their own aggressive social-media campaigns to correct the record, such as in Colorado, where Secretary of State Jena Griswold has hired a three-person team led by a former federal counterterrorism official to spot online misinformation and either remove it or counter it with its own advertising.
"These are not trivial matters," Republican former Massachusetts Gov. William Weld said during the press call. "There have been efforts mainly coming out of Washington D.C. to sow doubt and confusion."
Stein, echoing what other state officials have stressed this year, said the primary tool against disinformation and misinformation is to try to reach as many voters as possible with accurate information direct from government sources.
"Through whatever means of communications we have, I've been telling North Carolinians what the law is," he said. "The voters need to know that in this election they can vote easily, safely and securely."