NIC unveils next-generation platform for opioid monitoring
Executives say their solution for state prescription drug monitoring programs will save lives where today's solutions have failed.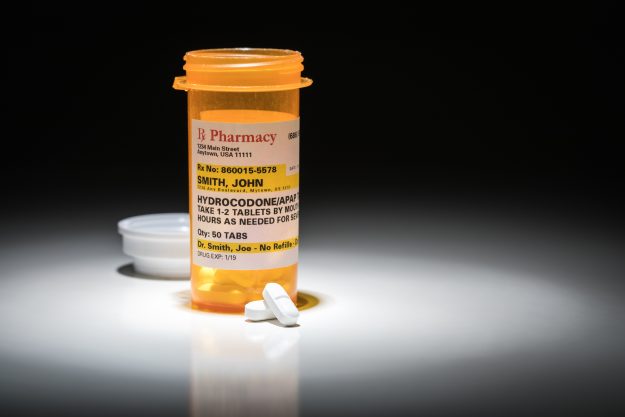 Government technology company NIC announced the launch of a new software platform on Wednesday that executives say they firmly believe will save lives as policymakers and healthcare providers struggle with a national trend in opioid addiction that former Missouri Gov. Eric Greitens recently dubbed "the modern plague."
The new platform, called RxGov , is being advertised as a more sophisticated version of the prescription drug monitoring programs, or PDMPs, already operated by most states. Today's PDMPs are designed to track prescription drug dispersals to prevent addicts from abusing the system, ultimately to reduce the number opioid overdose deaths.
"Unfortunately," NIC's chief executive, Harry Herington, told StateScoop, "it really hasn't had the impact that it needs to have. In fact, in the past year just about every governor in their State of the State address addressed this as an epidemic in their state."
About 43,000 people are estimated to have died of opioid overdoses in 2016, according to the Centers for Disease Control and Prevention. Data collected by the National Institutes of Health and the CDC show that emergency visits for opioid between July 2016 and September 2017 increased by 30 percent. The most recent estimate is that about 46 people still die from an opioid overdose every day.
While PDMPs are generally considered to be critical means of preventing prescription drug abuse, the systems and their associated policies have shortcomings. Pharmacy enrollment is only mandatory in 28 states, for example, while the systems themselves can be thwarted by inconsistent data, including typos or the use of nicknames or maiden names.
NIC says its solution addresses this data problem, through a combination of its own platform that has been in use as a PDMP in Wisconsin since last year, and machine-learning technology recently acquired from Maryland-based consulting and software company Leap Orbit, which had been piloting a more advanced system in its home state.
Herington said PDMPs have also fallen short by not providing data that can inform policy decisions.
"By putting this system in and giving them the data which they don't have today, they can not only start preventing the people doing the 'doctor shopping' and getting multiple prescriptions but now we're giving clarity into the governing regulatory agencies so they can spot the trends, they can spot where there might be issues with particular pharmacists or particular doctors and come down on those and regulate those better," Herington said.
Integration into existing health systems has also been a challenge for today's PDMPs. Survey data reported by the Pharmacy Times shows that 20 percent of PDMP users had difficulty accessing the data they needed.
And while many facilities have moved toward electronic health records, NIC Chief Operating Officer Robert Knapp told StateScoop that health professionals typically need to access a separate portal to view prescription tracking data. RxGov is advertised to integrate directly into EHRs.
"We believe that's a significant enhancement in this capability and our platform that we acquired from Leap Orbit," Knapp said.
Governors from several states have been outspoken in their desire to advance policy addressing opioid addiction, and states seeking funds to upgrade their PDMPs may soon find federal support. According to a June 11 letter addressed to state Medicaid directors by Tim Hill, acting director for the federal Center for Medicaid and Children's Health Insurance Program Services, there are several matching grants now available, including a 90 percent "enhanced funding match for state expenditures on activities to promote health information exchange and encourage the adoption of certified Electronic Health Record (EHR) technology" until 2021.
Whether that federal support will be adequate is unclear, particularly in light of the criticism directed at President Donald Trump, who declared the opioid addiction trend a public health emergency last October, but has not proposed any additoinal funding aimed at reducing opioid abuse.
"It is time to liberate our communities from this scourge of drug addiction," Trump said at the time. "We can be the generation that ends the opioid epidemic."
But in a July 19 letter to the president, Sen. Elizabeth Warren, D-Mass., called the Trump administration's response to the issue "lackluster" and the financial backing "meager," while citing others who have called the response "pathetic," "ambiguous," "falling far short of what is needed" and "not … addressing the epidemic with the urgency it demands."