Pennsylvania's opioid 'codeathon' invites public to save lives with technology
Coders, designers and data wonks are encouraged to join from around the state in three cities this September.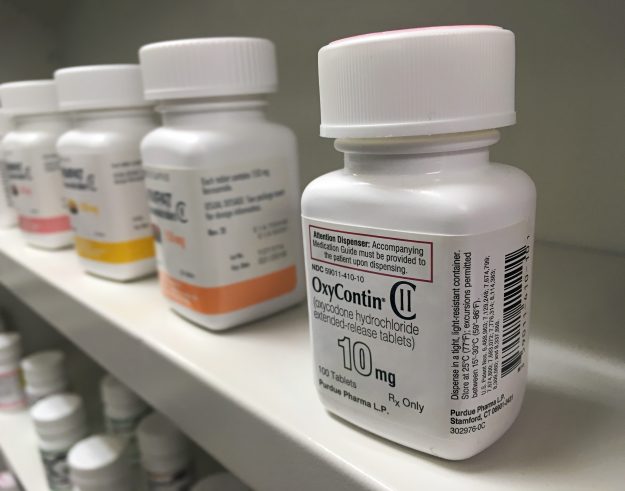 The most recent data shows that opioid-related deaths are beginning to plateau, but the epidemic still causes 115 people to die in the U.S. each day, according to the National Institute on Drug Abuse. To find new technological means of preventing these deaths, Pennsylvania Gov. Tom Wolf announced on Tuesday an upcoming public coding competition.
Launched under the state's CODE4PA brand, the "codeathon," as the state calls it, is the second such state-led competition after a broader inaugural event held last year. This year, the public is being invited to join the competition held simultaneously in Harrisburg, Philadelphia and Pittsburgh on Sept. 21-22, where organizers will encourage participants to build tools using the state's open data that address the opioid addiction trend from several angles.
The competition will have three "challenge tracks" oriented around prevention, response, and ensuring access to treatment. The state aims to use the public's expertise to create new tools, perhaps similar to the 15 apps created by participants in a hackathon held by Virginia state government last year.
"The opioid crisis affects Pennsylvanians from all walks of life and all parts of our state," Wolf said in a press release.
The competition comes after Wolf announced new guidelines earlier this month for how opioids are to be prescribed in workers' compensation cases. With more than 17,000 workers' compensation claims in the state in 2017, Pennsylvania ranks third in the nation for percentage of injured workers who become long-term opioid users.
But it's just one of many avenues for addiction in a state that was revealed last month to have among the most unreported opioid-related deaths in the nation. A study published last month by the University of Pittsburgh Graduate School of Public Health found that some 70,000 opioid-related deaths went unreported nationally between 1999 and 2015, and that Pennsylvania accounted for more than 10,000 of those.
Though deaths continue, the heightened attention on opioid addiction is generating small changes. The Blue Cross Blue Shield Association published in a study earlier this month showing that between 2013 and 2017, opioid prescription fill rates dropped an average of 29 percent nationally. Pennsylvania is slightly above average in that progress, ranking in the 35 to 40 percent reduction range. Opioid addiction rates as counted through clinical diagnosis also showed about a five percent decrease.
And though opioid addiction may have finally peaked, the report's authors conclude that while "progress has been made … the opioid epidemic remains a critical health crisis in America." The Centers for Disease Control and Prevention predicts that 5,655 people died in 2017 as a result of prescription drug overdoses, including opioid-related deaths.
Teams participating in Pennsylvania's competition will present their solutions to judges on October 20 and awards will be presented. According to the competition website, a grand prize will come in the form of "recognition with the Governor's Office."