New York State announces winners of online safety poster contest
Led by the state technology office, the program is designed to raise awareness of cybersecurity issues among students.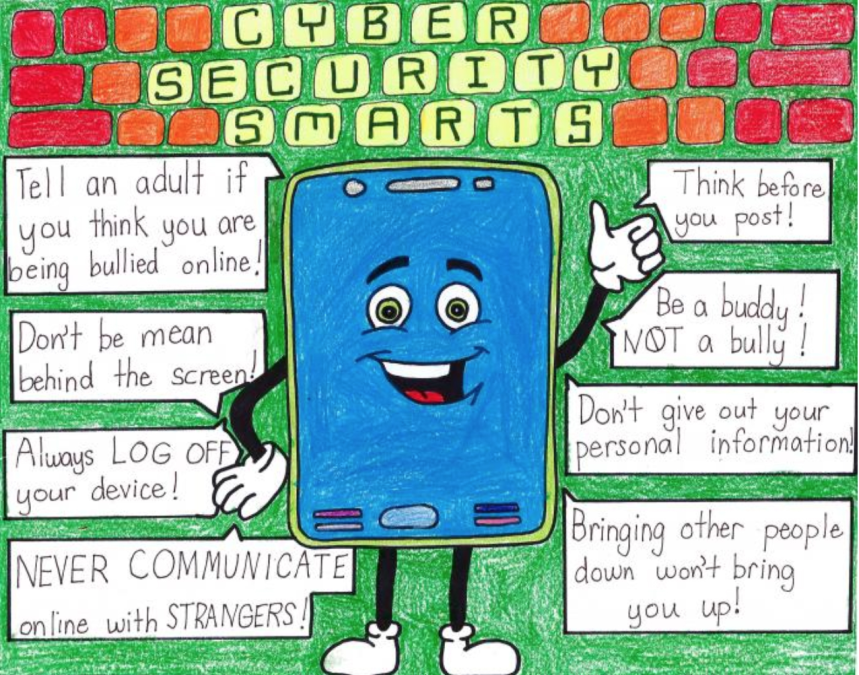 How educators can spread cybersecurity awareness in schools has become an important conversation, which is why New York state government announced Tuesday the winners of the statewide poster competition aimed at engaging K-12 students with cybersecurity issues.
Held annually by the NYS Office of Information Technology Services since 2005, the contest challenged K-12 students to think about online safety and creatively illustrate cybersecurity issues in ways that would resonate with their peers and spread the word about dangers online.
"With technology so easily accessible for today's children, we must increase our efforts to educate young people about the importance of cyber safety," said state Chief Information Officer Robert H. Samson, in a press release. "The New York State Safe Online Poster Contest is one way to help raise awareness about the many risks associated with being online," he said.
Out of more than 500 entries submitted from 85 schools across New York, ITS selected 12 winners to have their artwork featured in the 2020 New York State Kids Safe Online Calendar, according to the technology office. Winners will also receive a New York State certificate.
Thomas Duffy, an MS-ISAC executive and competition partner, said that the poster contest was successful in educating students and spreading cybersecurity awareness.
"Everyone is a winner in the Kids Safe Online Poster Contest," Duffy said. "Each participant, and those who view the winning entries and calendars, have a better understanding of how to stay safe online."
The 2018-2019 New York State Poster Contest winners:
Grade K – 2
Anabelle Choez – P.S. 12 James B. Colgate, District 24
Wilber Cordova – Evergreen Charter School
Aaron Gonzales – Hampton Street School, Mineola Public Schools
Grade 3 – 5
Meredith Roberts – North Tonawanda Intermediate School, North Tonawanda City School District
Ashley Torres – P.S. 12 James B. Colgate, District 24
Dylan Vecchiarello – Cherokee Street Elementary School, Connetquot Central School District
Grade 6 – 8
Marcella Codd – The Epiphany School, Archdiocese of New York
Helee Shukla – New Hyde Park Elementary, Sewanhaka Central School District
Angelina V.
Grade 9 – 12
Danielle Henneborn – Walt Whitman High School, South Huntington Union Free School District
Emily Kanouff – Falconer Central School District
Megan Ung – Brooklyn Technical High School, District 13
More winning posters can be found on the website for the New York State Office of Information Technology Services.