New York governor appoints chemical executive as new CIO
Dru Rai, who's worked for Ball Corporation and DuPont, will serve as New York's next chief information officer, Gov. Kathy Hochul said.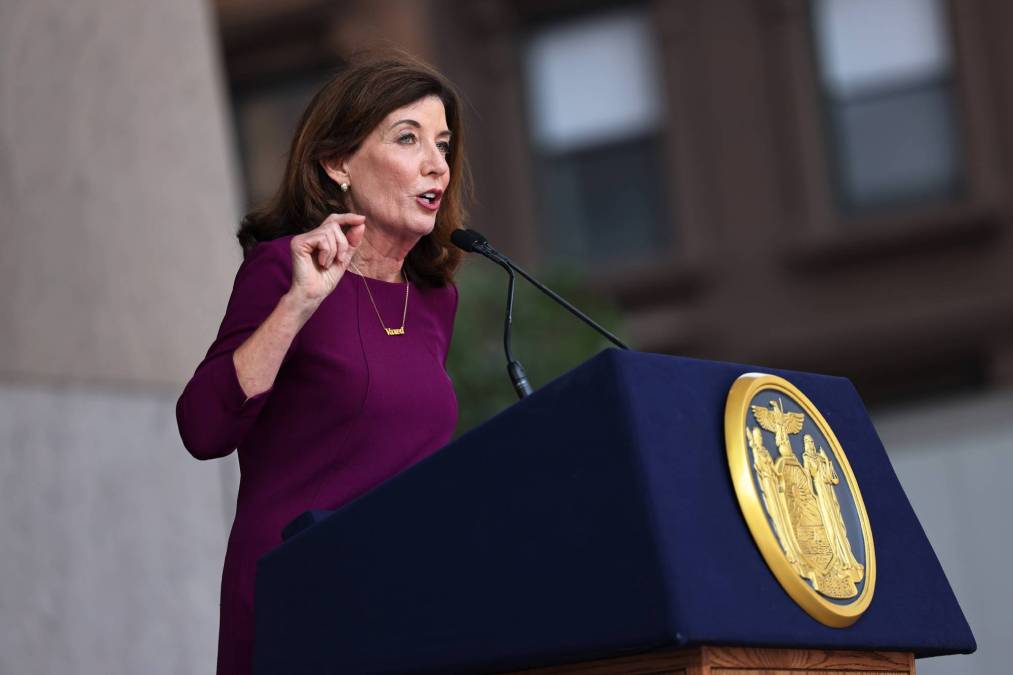 New York Gov. Kathy Hochul on Wednesday appointed former chemical company executive Dru Rai to serve as the state's newest chief information officer, filling a full-time vacancy that's been open for six months.
Rai, who most recently served as the chief digital and information officer of the chemical company Quaker Houghton, will take over for Jennifer Lorenz, who's been serving as acting CIO since March when Angelo "Tony" Riddick retired. Lorenz will assume the deputy CIO role and work alongside Rai when he begins on Oct. 2.
Hochul said in a news release that Rai will lead the state's ongoing digital transformation efforts, and work with state agencies to create more seamless digital interactions with state government. In his 30 years of experience, Rai has worked for Ball Corporation, a company best known for its glass jars; the American multinational chemical company DuPont; and General Electric's advanced materials business, according to the release.
Rai has also volunteered as the CIO for Goodwill Industries International and the American Cancer Society, helping each organization set digital strategies and improve their technology. Hochul said Rai's experience will help New York State speed along its digital transformation efforts.
"New York has always been a national leader in developing cutting edge IT products and services that improve the quality of life for millions of New Yorkers," Hochul said in the release. "Under Dru Rai's direction, we will continue to innovate and grow to meet both the challenges and opportunities of this new digital age. Since the pandemic, our state has moved swiftly to develop new applications, new processes and a new way of thinking that seeks to meet New Yorkers where they are and where they will be. It is exciting to welcome someone of Dru's caliber to this important role."
As CIO, Rai will lead the state's Office of Information Technology Services. Among its projects is a "One ID" system for residents to access services across all state agencies, the news release said. Rai will also oversee the state's data, privacy and cybersecurity programs.
"We will lean on the expertise of ITS to bring about a digital transformation that will improve the user experience and strengthen the trust between New Yorkers and their government," Rai said in the release. "And we will promote collaboration across state agencies to ensure alignment with the state's strategic IT objectives, common technology solutions that work not just for some but for all, and a commitment to listening to our partners during every step of the journey from idea to delivery."