New York to spend $45 million on emergency communications
A new round of grant funding for local governments is designated for infrastructure and equipment upgrades for first responders.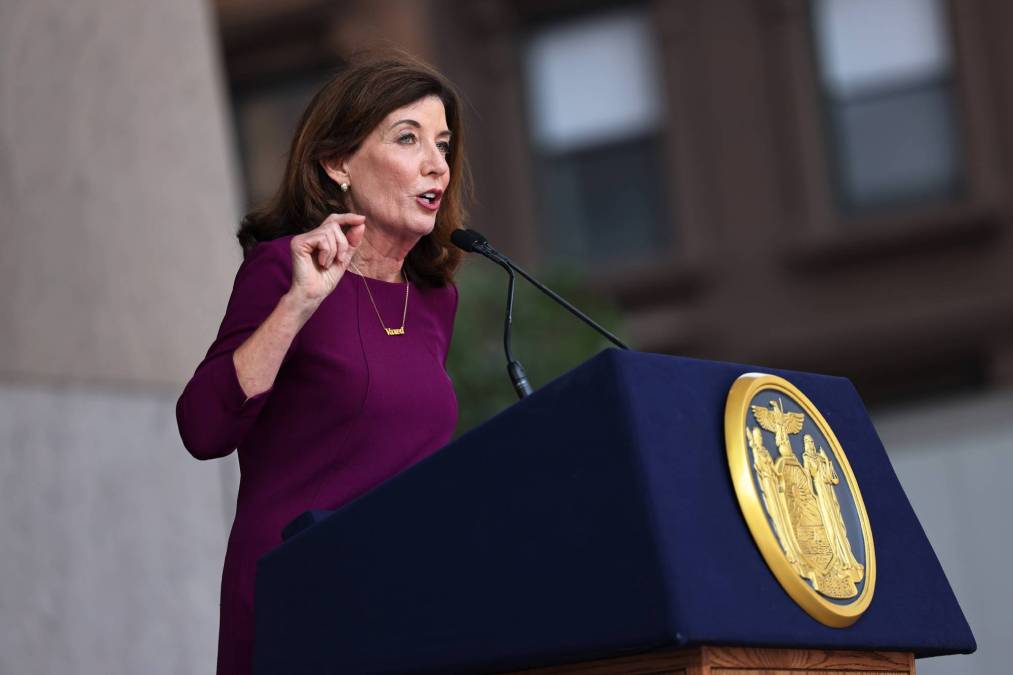 New York Gov. Kathy Hochul on Wednesday announced $45 million in funding to expand emergency communications capabilities across the state.
The funding, which is to be distributed to counties statewide and New York City, is hoped to improve the ability of local governments to communicate, exchange data and, according to a press release, "streamline information to enhance collaboration and assist first responders."
These investments can include infrastructure, equipment and technology upgrades. Hochul's office noted that New York counties are currently building new radio towers and land mobile radio systems, as well as upgrading to so-called P25 technologies, a design standard for interoperable two-way wireless devices that is developed by the Telecommunications Industry Association.
According to the project's developers, P25 allows first responders to draw on a "rich" feature set, including group calling, encrypted communications and a wide range of system configurations — such as "multicast," "simulcast" and "voting" set-ups — depending on the needs of an agency. But foremost, according to a project planning document, "P25 is designed to enable those users to focus on the mission, not the technology itself."
Patrick Murphy, the state's homeland security and emergency services commissioner, said in the announcement that robust and secure communications channels are critical for first responders.
"Information sharing between responders allows New Yorkers to get the help they need when it matters most," Murphy said. "Our staff remain committed to ensuring effective emergency communications capabilities across the State, and working with our partners to build a stronger, more resilient, and dependable emergency communications infrastructure."
The funding was provided through the State Interoperable Communications Grant, which has distributed $472 million to improve emergency communications throughout New York since 2011, according to the press release.