New York unveils $55M in grants for public safety, emergency communications
New York Gov. Kathy Hochul announced $55 million in grants to upgrade emergency communications systems and public safety answering points.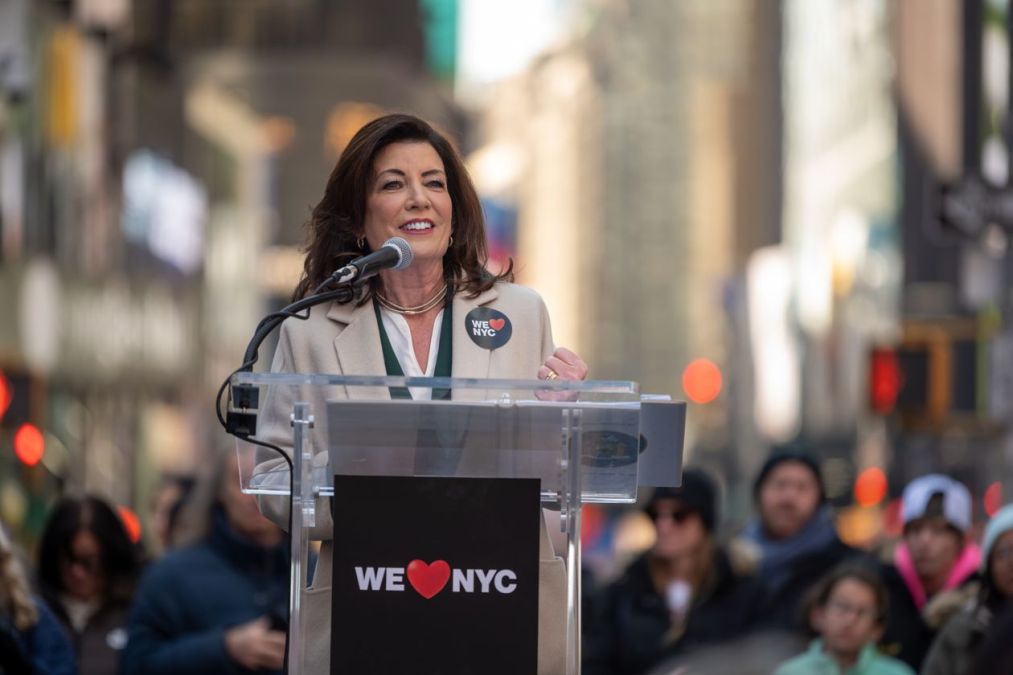 New York Gov. Kathy Hochul announced two grants Monday totaling $55 million for improvement and maintenance of the state's emergency communications systems and call centers.
One grant, the State Interoperable Communications Formula Grant, is worth $45 million and allows the state to reimburse eligible counties for various activities associated with emergency communication systems statewide, according to a news release. Those include sustaining and improving communications systems and components, training and exercises and governance structures.
The second grant, the Public Safety Answering Point Operations Grant Program, is worth $10 million and allows counties to be reimbursed from the state for operating expenses associated with their emergency call centers, also called public safety answering points, including personnel costs. The grant supports existing operations and encourages the development of next-generation 911 technologies, the release said.
County governments and New York City are eligible to apply for both grants until June 26.
"Keeping New Yorkers safe is my top priority, and ensuring an effective response during emergency situations where every second counts means having the right tools and support for critical systems such as emergency communications systems," Hochul said in the release. "This funding is critical to strengthening New York's emergency response capabilities, and I encourage County officials throughout the State to take advantage of these funding opportunities to ensure first responders have the resources they need to keep our communities safe."
Monday's grant announcement follows a trend of the New York governor's investment in public safety infrastructure. Last year, Hochul released $62.5 million in funding for counties seeking to upgrade their outdated emergency communications tech. In January, she announced a $500,000 upgrade to Albany's crime analysis center, quadrupling its size.